****sold****
I bought this on a whim a while back, and had it on my saiga for a while. I have short barreled my saiga, and I cant even put this thing on there anymore, so I may as well sell it. It is totally undamaged, and hasn't been used to stab anything. If you are reading this, you know how impossible these are to get ahold of now. Chaos wants $350 for them, and that is when they even decide to make them. I will sell mine for
$250
$225
$200
$175
$150 shipped. USPS money order or discreet paypal (+3.5%).
Trades I am interested in
benelli m4 field stock
Ruger MkII or MkIII
Holsters for HK USPc (iwb, shoulder, kydex owb)
Barrel for HK USPc 9mm
Heinie tall suppressor sights for HK USPc or USP full size
holster for kahr cw9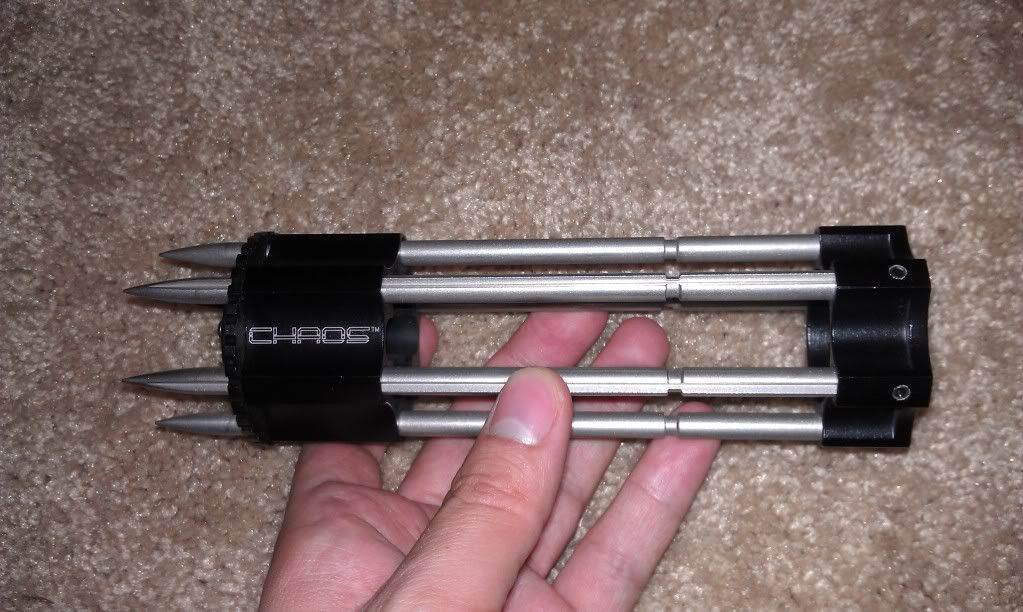 I put a picture of my newly sbs saiga in here just to show it off.
its hanging out with some of its buddies.
Price is obo, let's here some offers.
Buyer fell off the face of the earth. Back up for sale