Man Cave sign
( I plan on in the future on doing a man cave with an AR-15 on it.)
19 x 9 1/2
$55 plus shipping.
If you look close you will see some surface cracks, they don't go all the way thru the board so I am asking less than what i would be selling them for. Normal price would be $65
Cribbage boards
Size is 24 x 12 comes with 3 red 3 black and 3 white pegs. $60 each plus shipping
( I did not add a storage compartment for the pegs future ones will have them but for a higher price)
Last Supper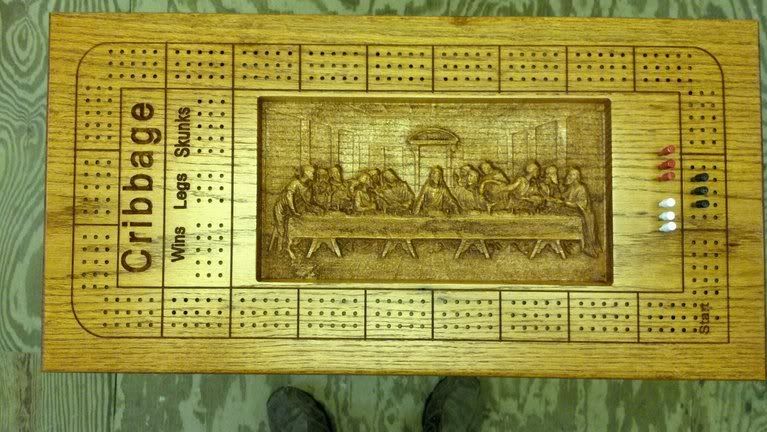 Country Scene
16 gun pistol rack oak with black felt.
$70 plus shipping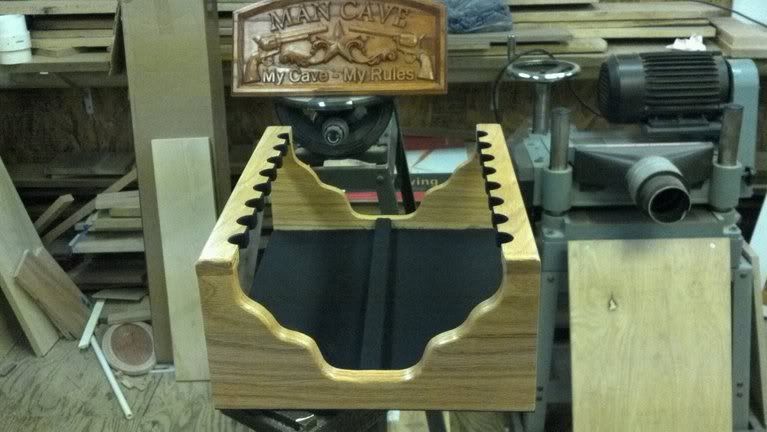 Measurements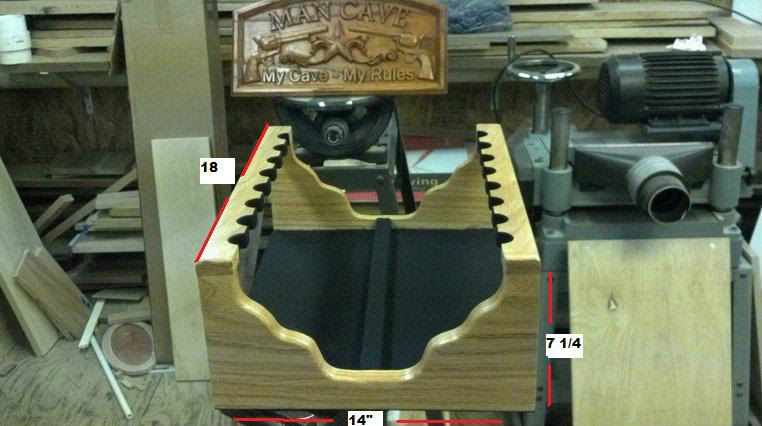 I also can do some custom carvings,
Example of another project I just finished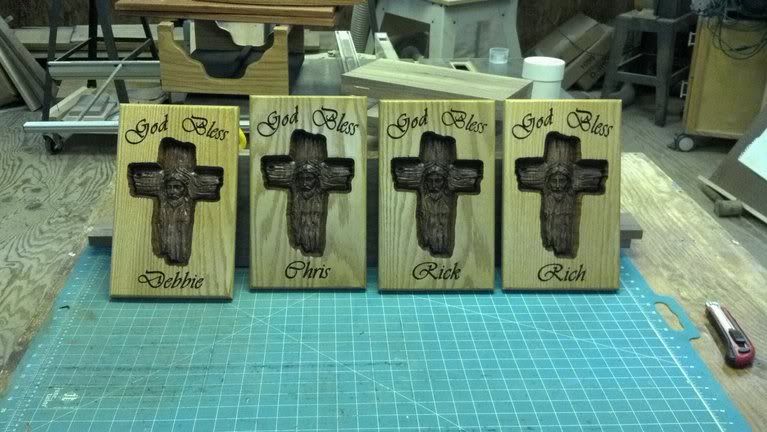 What are the overall dimensions of the pistol rack, and whats the height to the barrel rest?