Woodland HSGI brand ALICE pack frame pad ,never been used installed once on the pack/frame.Two zippered pouches for hydration or other items. Like new condition no wear. $85.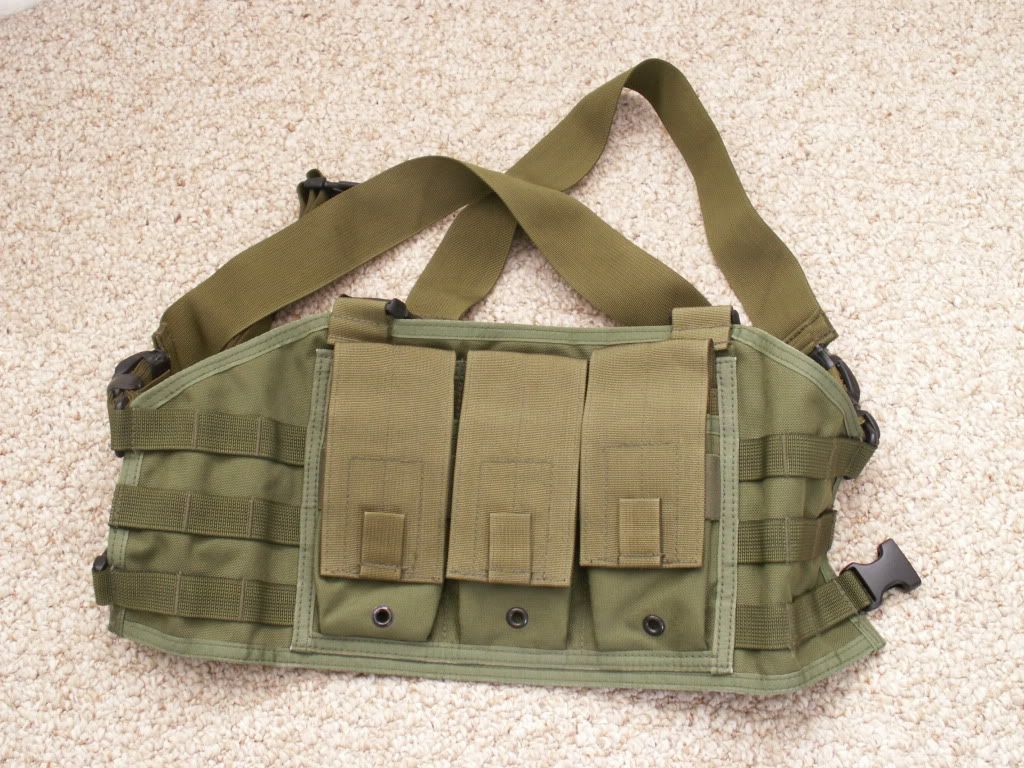 Spectre gear 3 mag pouch MK 1 chest rig in OD Green , nearly new, has black electrical tape to hold down the loose ends of the strapping. $75.
Am selling these items for a friend , they have seen little to no use other than watching spongebob and rarely left the basement . Prices include shipping in CONUS. Will accept paypal(discrete or USPS money order.
Edit to add: Willing to trade for Ta31 ACOG type clone for chest rig.
Both items sold
double tap. mods please delete