Want to sell my Gen 4 Glock 19 that I had a glock armorer install factory night sights onto. Not a shelf queen but well taken care of with some thinning of the outer black finish around the back
of the slide and front corners of the slide near the muzzle. No deep scratches or gouges in slide or frame. Appox 700-800 rounds through it 99% brass case/1% blazer. Will ship with 3 -15 rd
mags, installed night sights, orig plastic sights, both backstraps w.extra pin and push tool, brush, box, and instruction manual. Only cleaned with FP-10 and polymer bore brush and cotton patches.
FFL to FFL for $OLD425 shipped. Discreet Paypal or USPS money order please. Will only ship where legal. First to post "I'll take it" in this thread has priority. Thank you.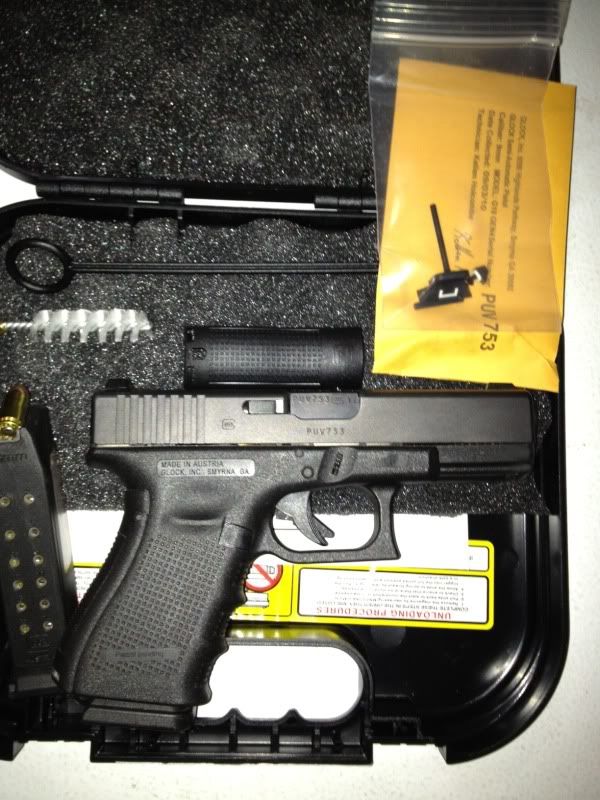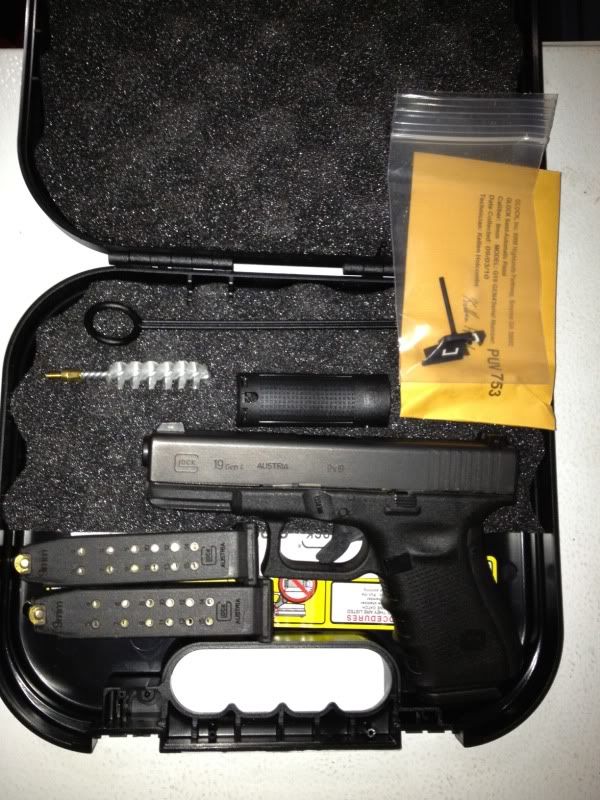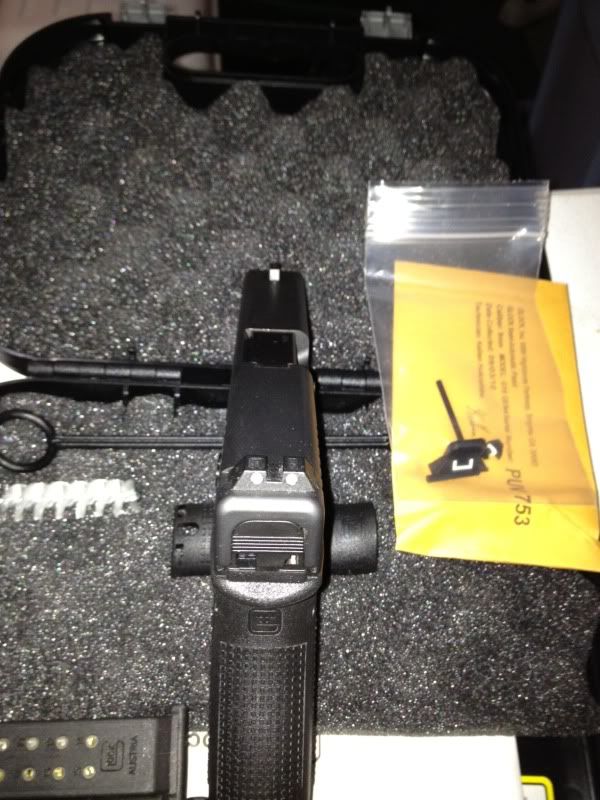 2nds if this falls through.