For sale is a nice gun cabinet. This is a hand crafted cabinet from solid wood, and not the cheap particle board with veneer finish. I recently re-finished the exterior in a natural color. I am not sure of the exact wood type, but it is real wood. The cabinet will hold 6 shotguns/rifles with cutouts for the butt stocks on the bottom and a rail on top (both finished in brown felt). It has two drawers, one of which is lockable as well as the main door. Dimensions are 70" tall x 28" wide x 12" deep.
If anyone is willing to pay $125-$150 this weekend, it's yours
, or open to trade considerations for firearms only (plus cash on my end). I hold a valid TX CHL. I can meet most places in the metroplex. Please email with any questions, thanks.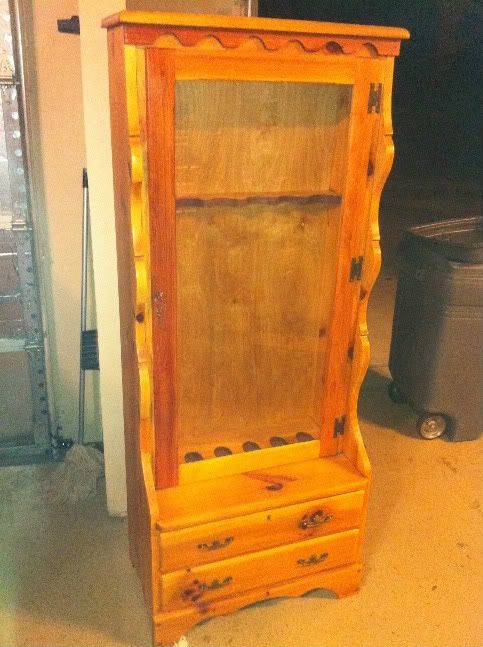 Bump, any reasonable offers considered.
Bump. I'll let this go for $125-150 this weekend only. It's a nice piece and worth a lot more than that, but I have a few projects to fund. Email me.