1.
Stripped A2 Olympic upper receiver with non-removable carry handle. There are a few nicks or scratches on the outside but the upper is in really good condition. $100.00 shipped

+ FREE RAIL IN CARRY HANDLE
SOLD PENDING FUNDS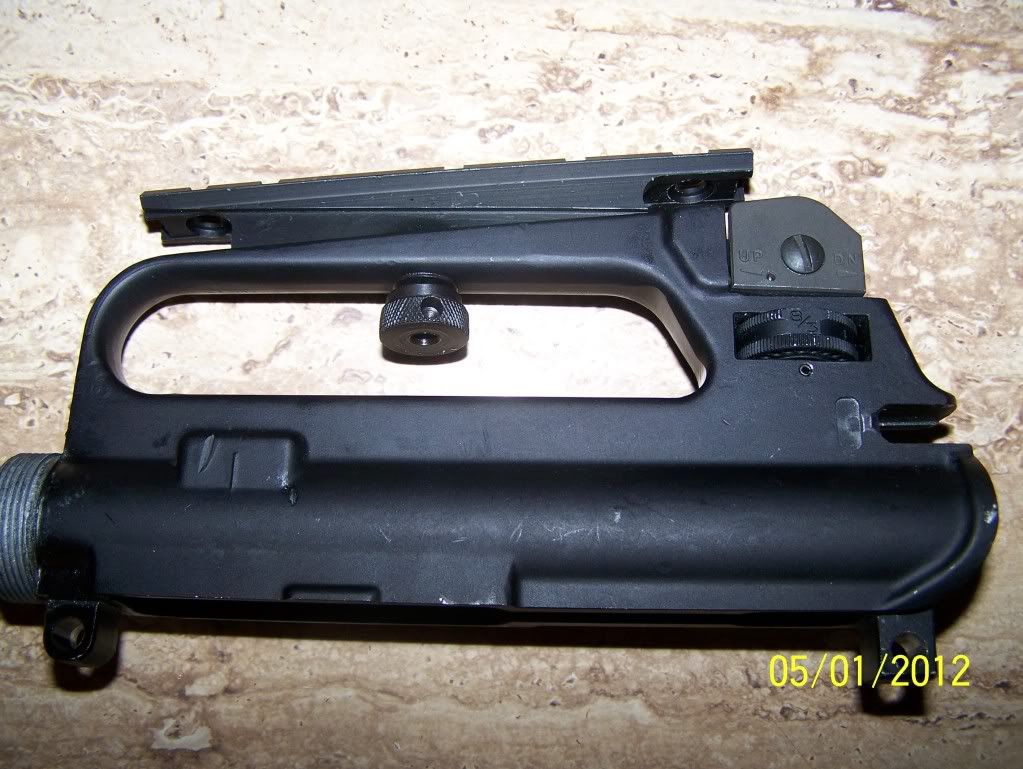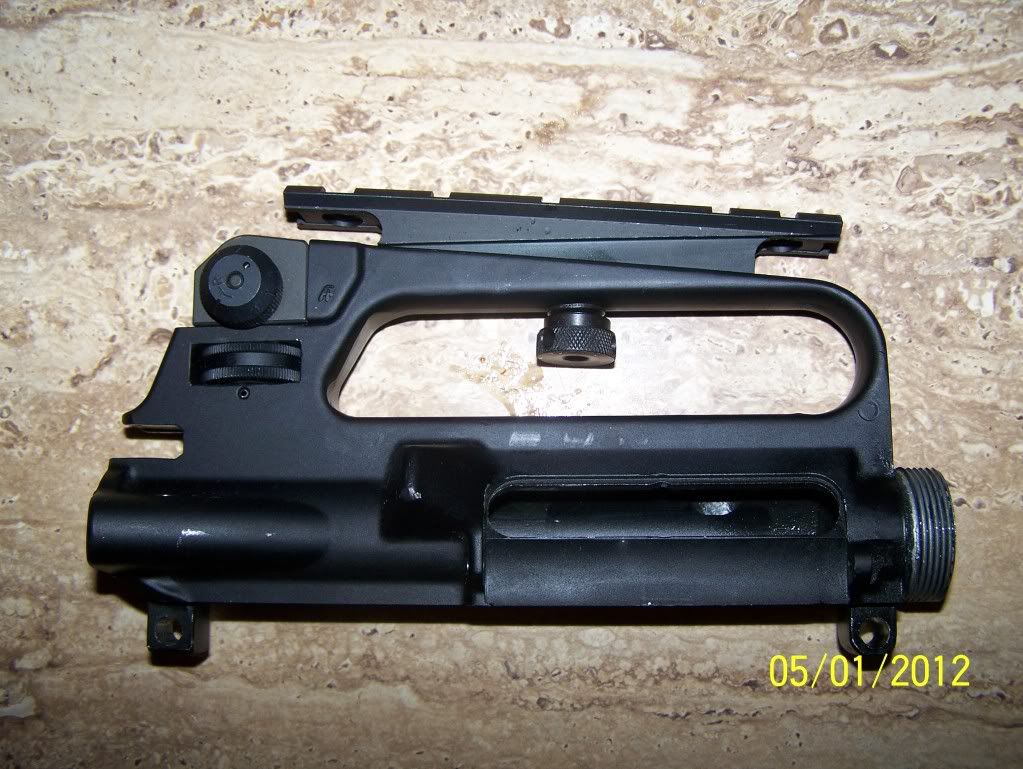 2. Full size stock with buffer, tube, and spring. $65.00 shipped
SOLD PENDING FUNDS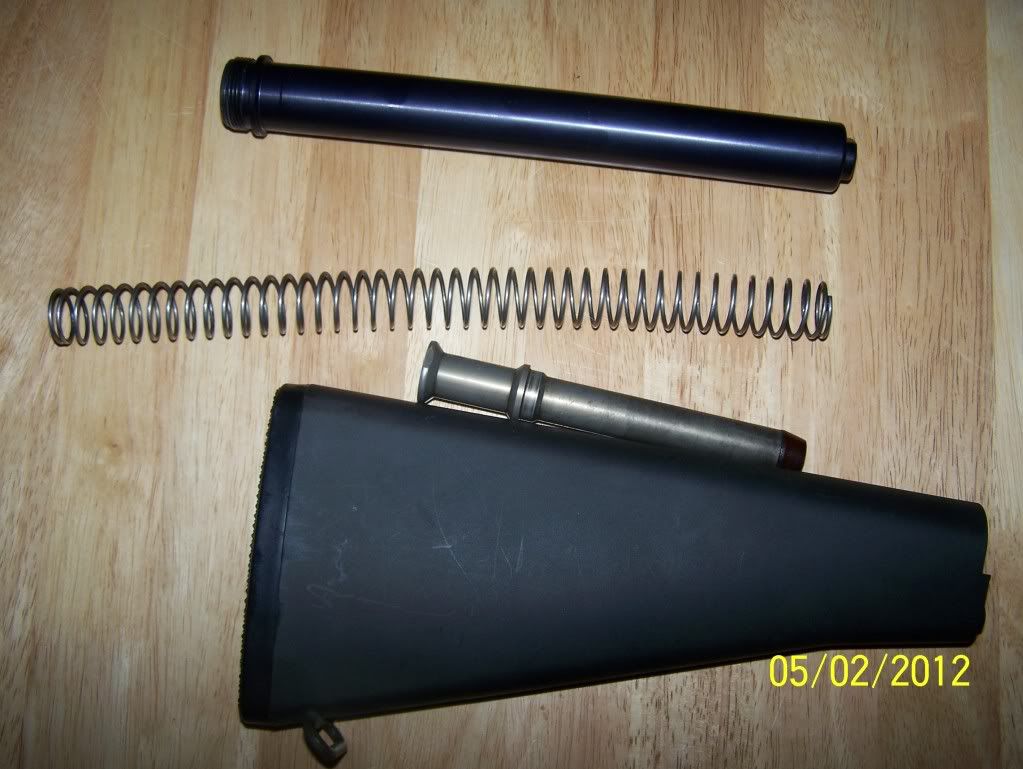 I replaced this upper with a flat top and the stock with a collapsible one for tactical purposes. I would like to recoup some of what I spent. I have no use for these parts so i am open to any and all offers. Please email or pm me with questions. I accept money orders only. Thank you for looking.