The short version:
Primary Arms Ultimate Weaponlight, Diffuiser, Surefire UU06 Tape switch, and airsoft Larue tactical Knockoff $95 shipped in the USA
The long version:
I purchased a primary arms ultimate weaponlight 14 months ago to mount on my carbine. Its is a fantastic light, with phenominal throw. This light when teamed with a 4x or greater scope will allow target identification at 300yds. I had it mounted in its 2 cell configuration with the factory tape switch for the first 8 months i had it. it ran through 2 carbine classes flawlessly. I realized that in some of the closer drills the beam is a bit narrow to be as fast as I really wanted, so I threw my flashlight experence (candlepowerforums.com) at the problem and fabricated a diffuiser from a butler creek flipup scope cap and a piece of optical grade diffusion film. Its performance is equivelant to the $45 surefire FM14 diffuiser.
After owning this light for 10 months I had an issue with the factory tape switch. it was quickly replaced by Primary Arms, but I never had 100% confidence in it outside of training. I purchased a Surefire equalivent which was teh bulletproof solution. The spring in the surefire tailcap is a little shorter than the PA switch, so it needs a spacer in the 3 cell configuration. It works perfectly in 2 cell configuration.
Factory hardware in 3 cell configuration: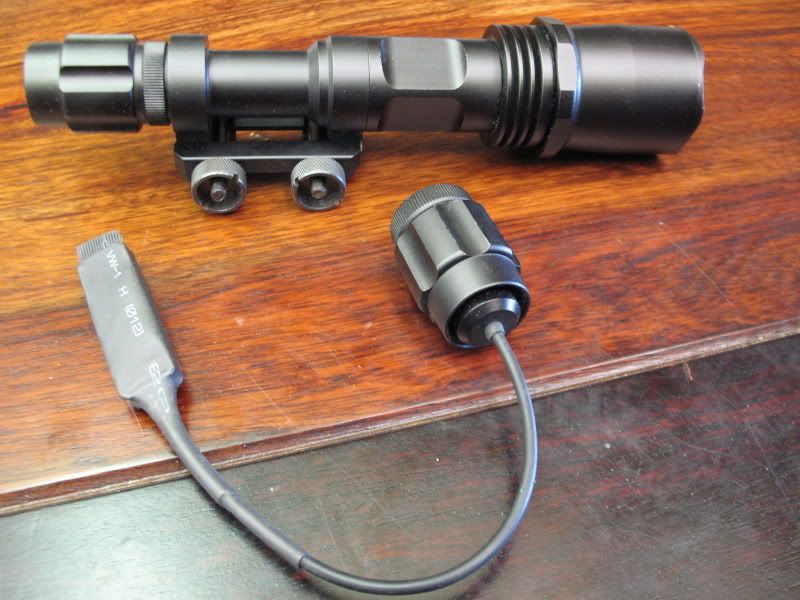 2 Cell configuration: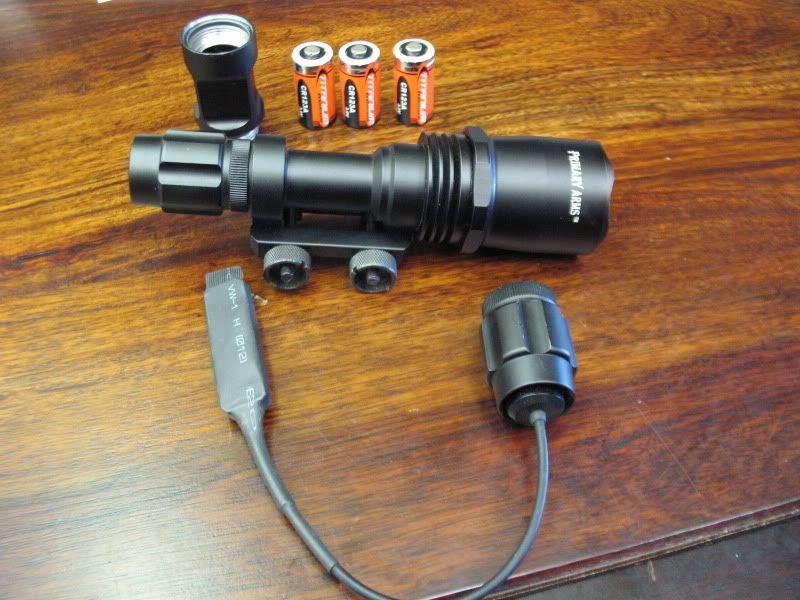 The associated accessories: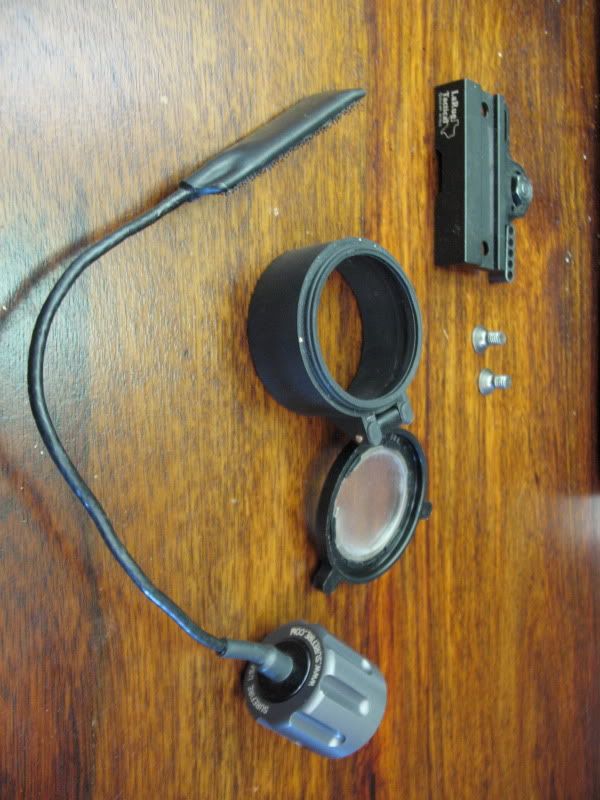 Beam profile against a white wall: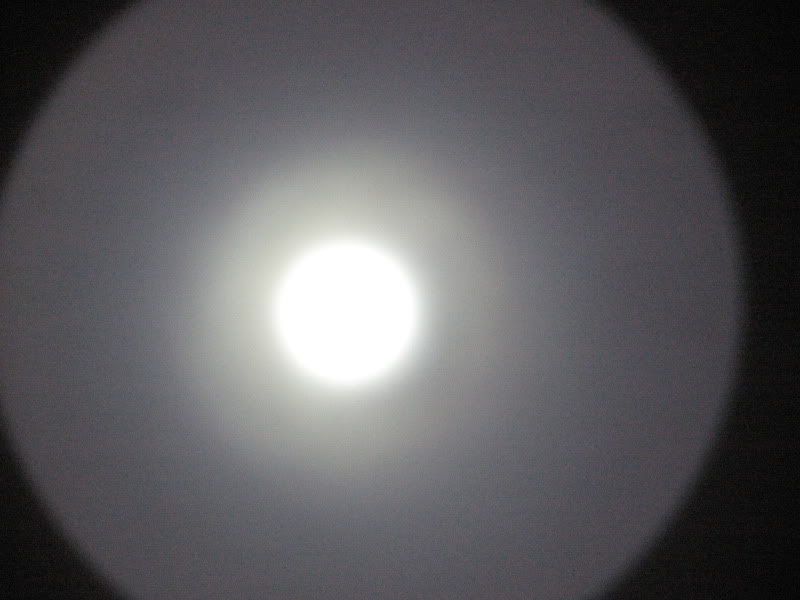 And with the diffuiser flipped down: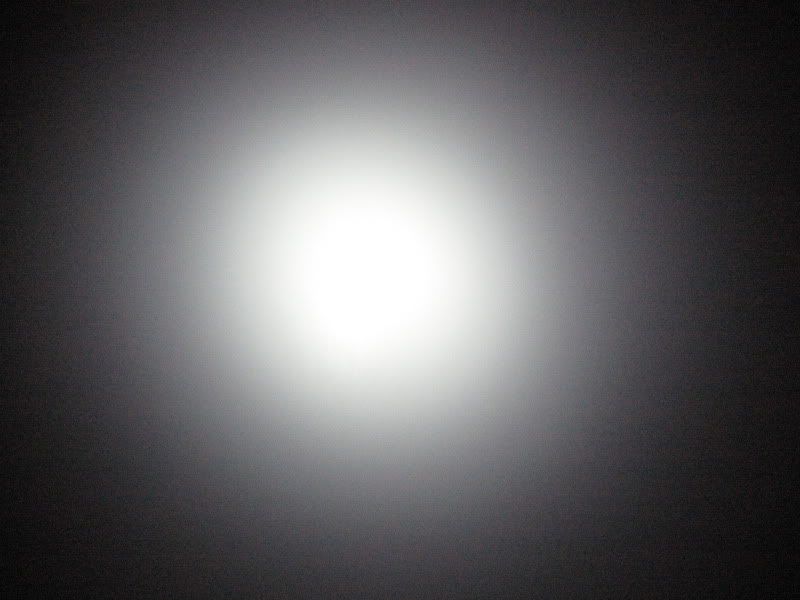 Across the street about 70ft: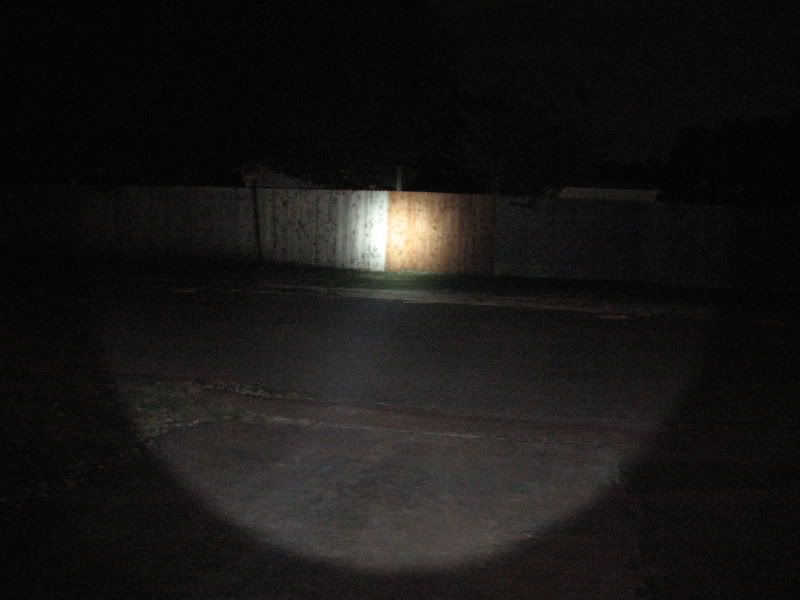 And again with the diffuiser:
And up into a tree from 130ft:
And with the diffuiser: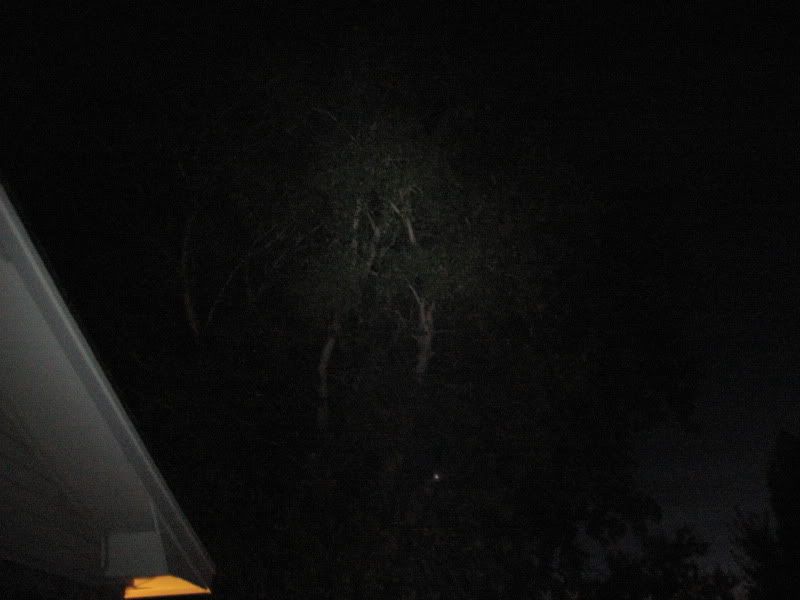 Buyer backed out... available again
nope... as the title says....