Hello ,
........................................SOLD , thanks for looking....................
I have these items for sale. I'm trying to thin out the heard so these items must go & prefer to sell as a lot.
MLB official baseballs. Some looked to be rubbed & some have practice stamped on them. They are in good condition ( NOT NEW ) & will make good practice balls , either batting or fielding practice using official MLB baseballs. I have more but will keeping 40-50 for my own use. This lot for sale are the best of the bunch.........
*40 - official MLB used/good condition baseballs
*2 - Wilson A1030 baseballs , good condition
.
.
I also have an Easton youth Genuine Series pro pattern Right Hand Throw baseball glove. This is really good quality mitt for the future allstar. I personally have an 11" of the same genuine series ( GS500 ) which is great mitt & has held up good even with good heavy use/abuse. They are great mitts & will hold up well as they are quality made with good USA tanned leather. They are for the younger player which will hopefully like a quality glove other than a cheap plastic sweaty , unbreakable glove. It will falso it a not so large right hand throwing adult & make a great training glove , ( maybe though ) as everybody is different so I don't guarantee adult fit. This glove hasn't been oiled or treated with any leather conditioner.
1 - model : gs100 AsNew 10" right hand throw baseball youth glove , Genuine series. It was used for about 20 min. , got extras now , so don't need many of these.
*GS 100 / 10" pattern / horseshoe woven web with modified open back.
1 - model : easton NAT3 11" youth baseball glove , Natural series. Its in good condition shows signs of use but still a very useable fieldable glove & can be use by an adult with smaller hands.
.
.
.
.
actual items you will receive below
.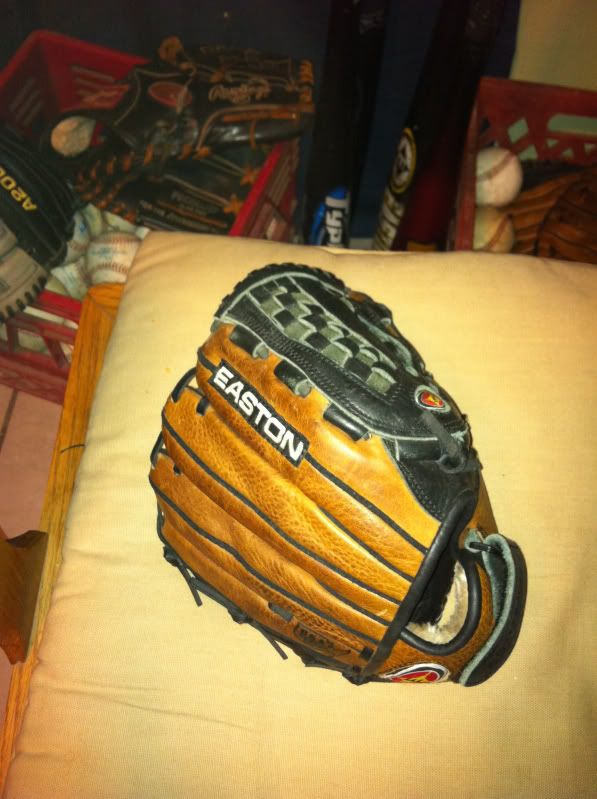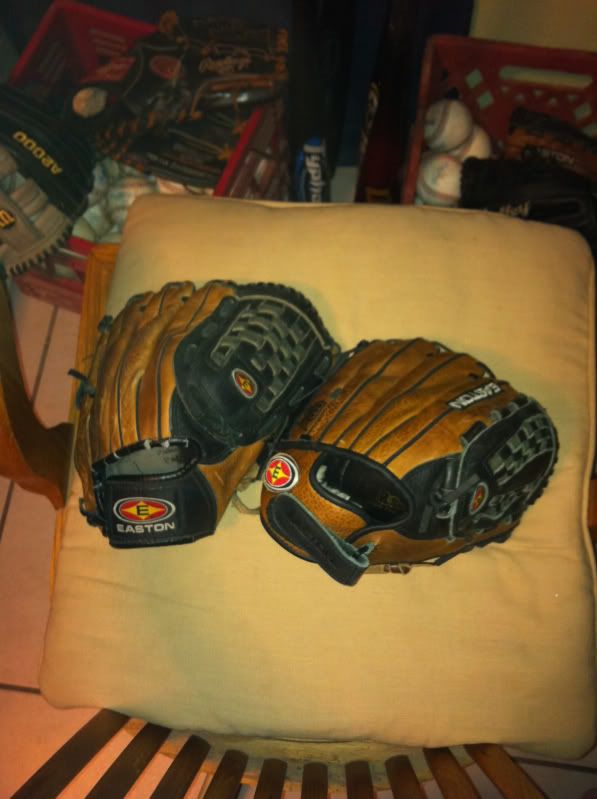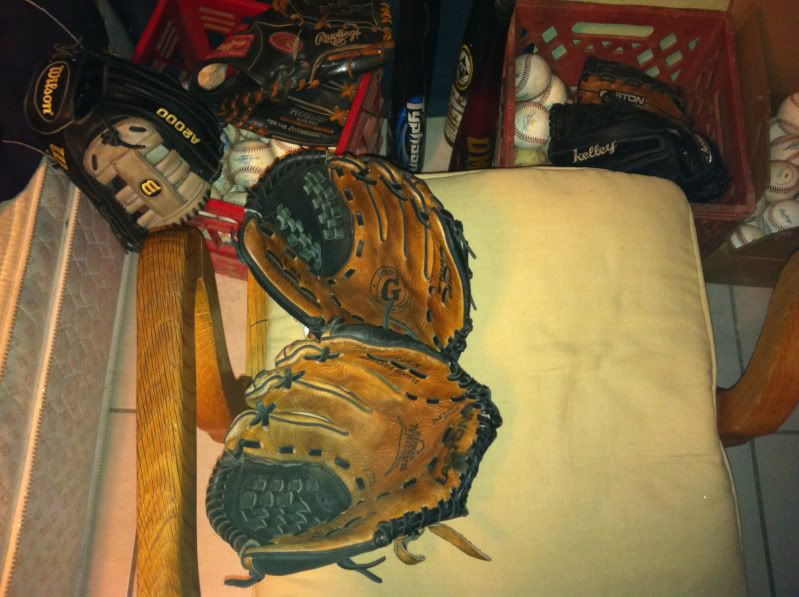 .
.
.
$115.00 shipped USPS w/ delivery confirmation for above balls & gloves package
.
.
.
Thanks , Pep