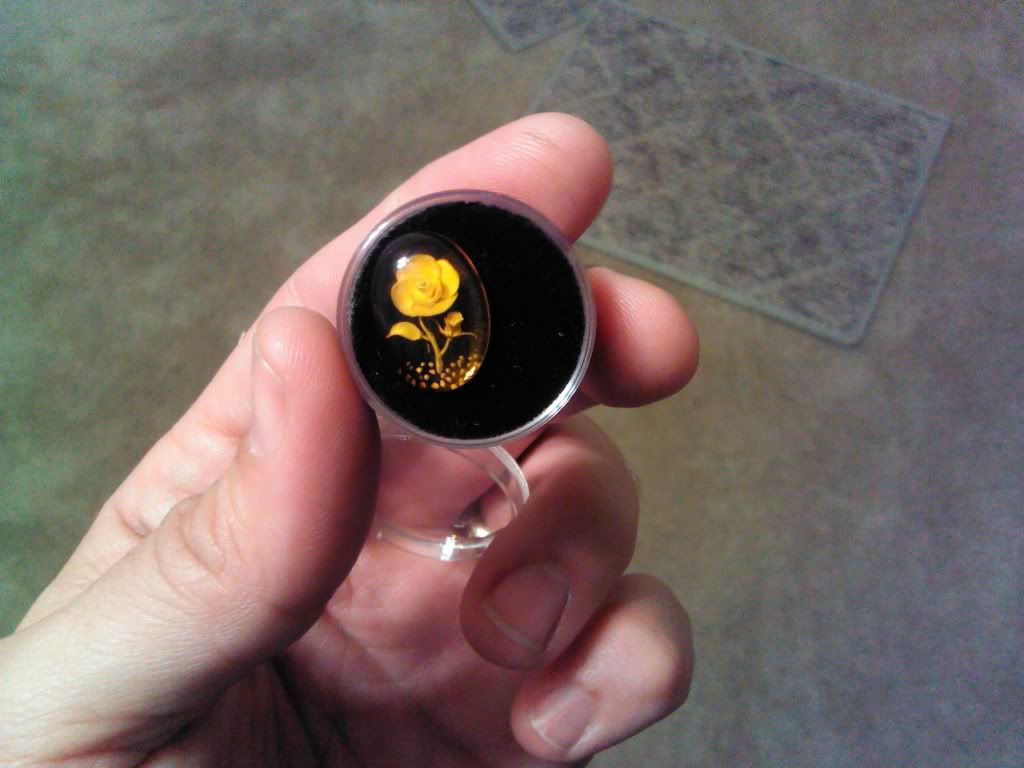 I acquired this piece of amber . . . somewhere. Don't remember where. Don't know who carved it. Always meant to do something with it, haven't gotten around to it.
$60, make an offer or ask for it to be mounted and we can work out how to mount it (yes, that will cost extra
).
Please contact via IM or leave voice mail at 502-437-9138
ETA: Mounting might take a while, I am not home at the moment and it will be . . . July before I spend more than a weekend at the house.