Want to sell a set of OEM spoked wheels off a 2006 Dyna Street Bob (FXDBI). I bought the bike new in 2006, and removed these wheels in December 2009 with approximately 21,000 miles. They should bolt right up to 2006 Dyna models, and will fit 2007 and up models with a bearing change (H-D changed to metric bearings in 2007).
Also included is a like new front tire, rim rubbers, inner tubes, and front brake rotor. If you bought all these parts new from Harley, it would run you over $1400.
All these parts are in very good used condition. The chrome on the wheels is very good. The spokes do show some light corrosion, but the bike did spend the first 15,000 miles of it's life on the California coast. The salty air is not friendly to exposed metal. I did some light clean up work, and they look pretty good. A good detailing would probably have them looking like new. I couldn't get a good picture of it, but I don't want to mislead any potential buyer. I've never mounted the tire, but it came mounted on another wheel I bought. It still has nubs on it, so it's pretty much like new. The inner tubes came with the other set of wheels I purchased, so I've never used them, but they appear to be in good shape. No valve stems, so I can't inflate them to be sure.
Included in this sale:
P/N 43105-06 19" Front wheel assembly (rim, hub, spokes, bearings, spacer)
42040-06 Brake rotor
44447-00 Hub cap
3655A Screws (10)
43145-47 Rim rubber
41339-06 Inner tube
Barracuda 100/90-19 tire
P/N 40979-06 17" Rear wheel assembly (rim, hub, spokes, bearings, spacer)
43101-06 Rim rubber
40502-06 Inner tube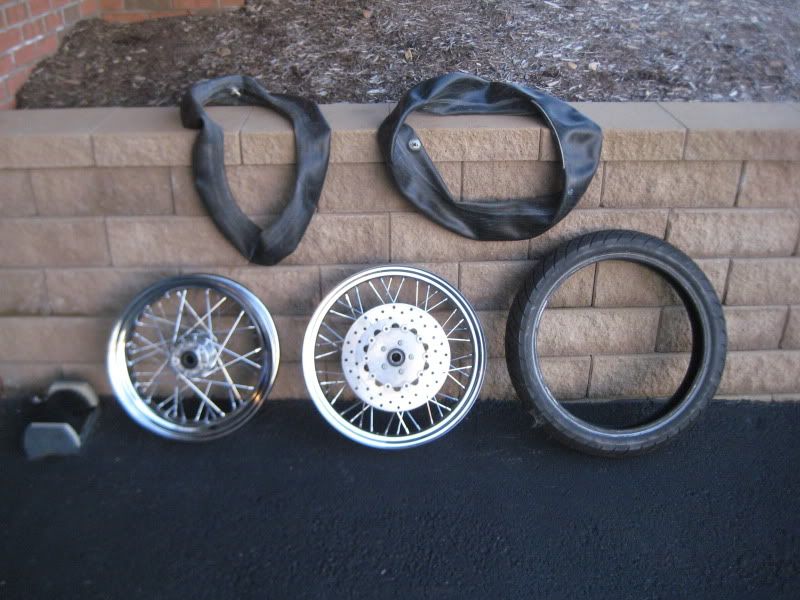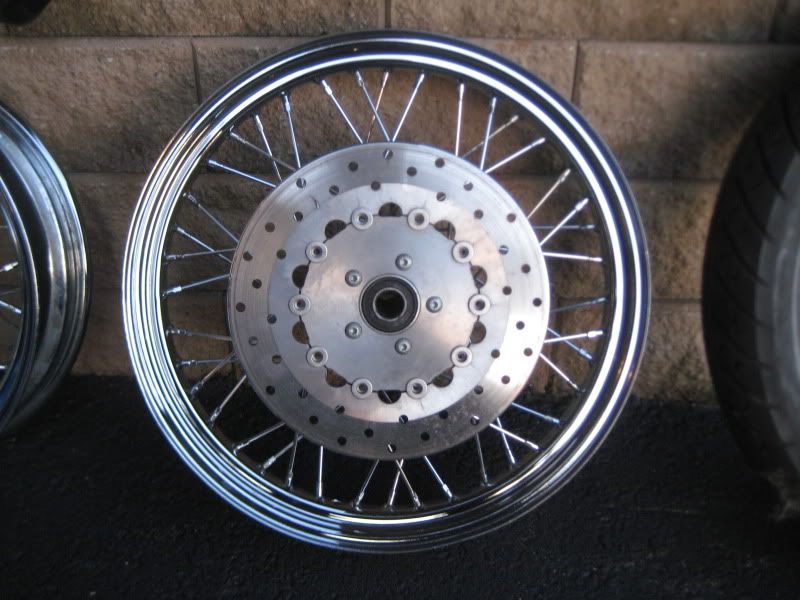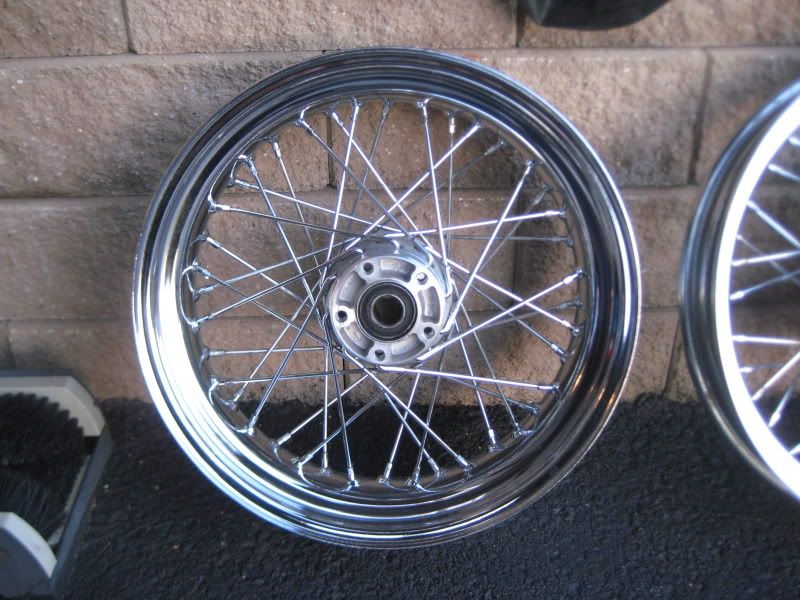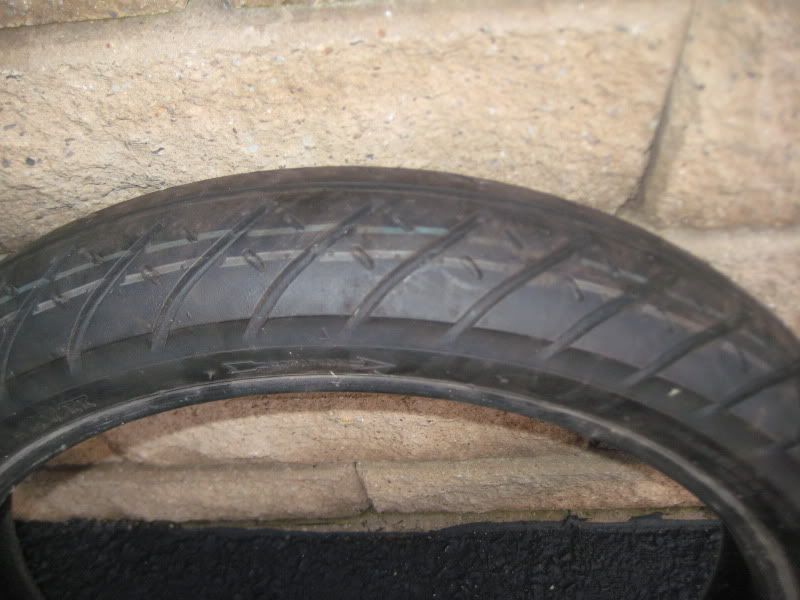 I'd like to sell these face to face, as shipping would be expensive, and I don't even have a box large enough to fit everything. If I can't find a local buyer in a week or two, I may reconsider. I'll edit the ad to reflect this, but for now, it's FTF in the Pittsburgh area.
$400 cash, or I may consider trades for the following:
Pre 64 silver coins (we can use the spot price of silver at the time of deal)
M1 Garand (CMP Service Grade or higher)
M1A (Preference given to SAI Loaded models, and yes, I will add cash for firearms)
Reloadable 7.62 or 30.06 ammo