<<<<<<<<<<SOLD>>>>>>>>>>>>>>>>>
CB400T 1980 Honda Hawk, all original, I am the second owner, this bike is sweet, runs like a sewing machine.
Daily commute rider, I trade bikes a lot, this one needs a new home.
The battery is one week old, as well as the tach cable, just replaced both last Friday.
Comes with a new cover and a tank of gas. Clean title no BS. It is registered and insured right now.
IT'S ON CRAIGSLIST FOR $1300...........................
Trades? Anything with two wheels; I have lots of guns that I can't ride, get the picture? I would really like to trade it for another motorcycle.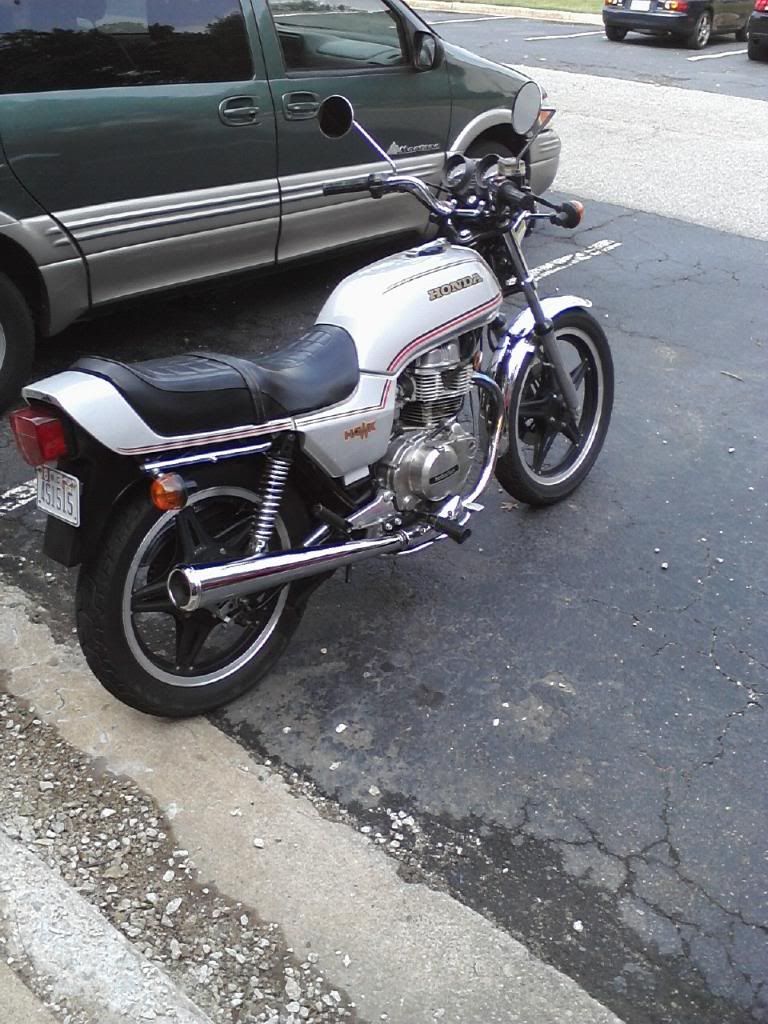 Hey Bennnn I'm interested in your bike. I have something to trade. I will IM you