For Sale:
My 2007 Suzuki SV650S - $3,900 Located in Chicagoland, Up for ANY interesting trades.
The bike currently has 14,050 miles on it and runs great. Would make a fantastic first bike, sport tourer, track bike or general purpose street bike. Has been extremely well cared for during the past few years in my care. I have added the following modifications to her:
-Scorpion Exhaust system
-Power Commander - Dyno tuned at Safety First Racing
-Flush mount LED turn signals
-Black clutch/brake levers
-Carbon Fiber end caps
-GIPro ATRE Gear indicator/timing retard eliminator
-K&N air filter - 1k miles ago
-SV1000 snorkel - allows for better airflow than stock SV650S airbox
-velocity stacks - feeds air to cylinders more uniformly which adds to engine longevity
-frame sliders - Protect the engine/frame/bodywork in a tip over
-new shift lever with a folding tip - prevents damage to shift lever in case of a tip over
-new chain and both sprockets (+2 in the rear for slightly better acceleration)
-Carbon Fiber belly pan - Looks very nice on the SV
-Hotbodies Undertail hugger- cleans up the back end A LOT
-Suzuki service manual
Bike was dropped at 15mph due to some gravel on the road, was thoroughly gone through by my dealer, frame slider was replaced and no damage was done to the bike aside from a 2" scratch on the side of the front fairing and minor scraping of the clearcoat, the pictures below will show the damage in detail. The plastic was NOT cracked, just scratched, that will give you an idea of how softly it was laid down.
Will entertain trades for just about anything that is of roughly the same value but just like anything in life, cash is king. This is a fantastic all around bike and not too powerful for a beginner with only 14k miles and well over $1,500 in aftermarket goodies. It will serve you well for years and years, SV650s are known to go 40k miles before needing anything aside from basic maintenance.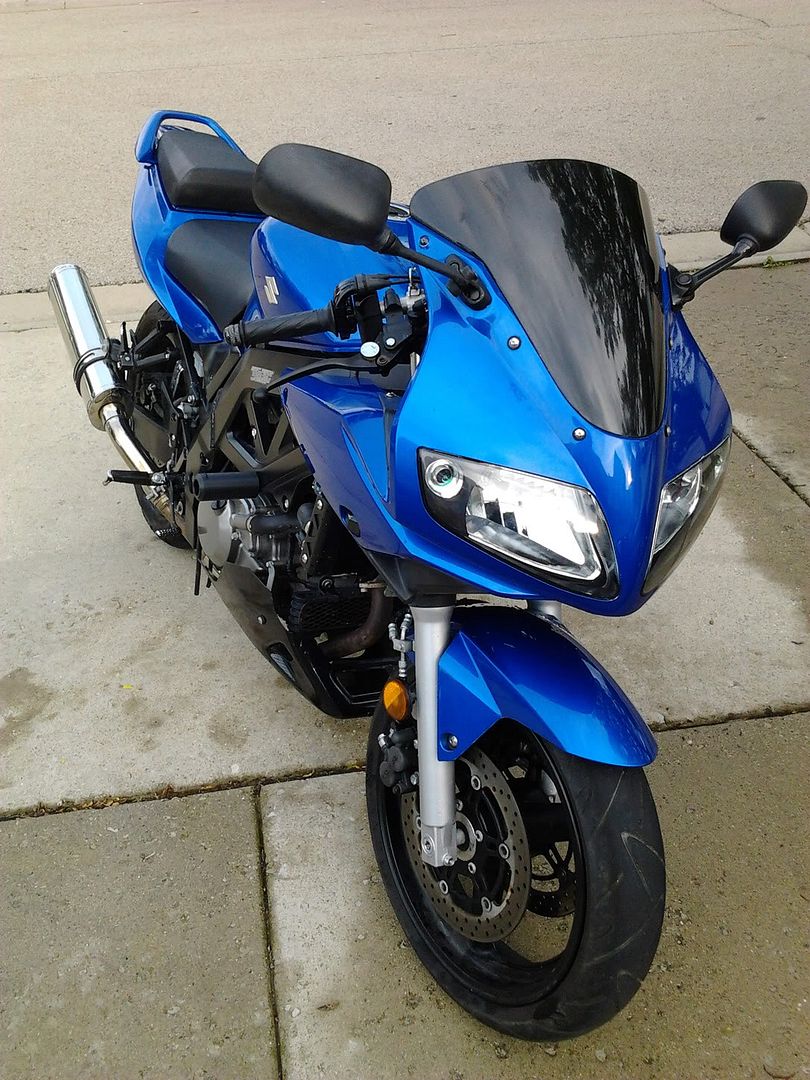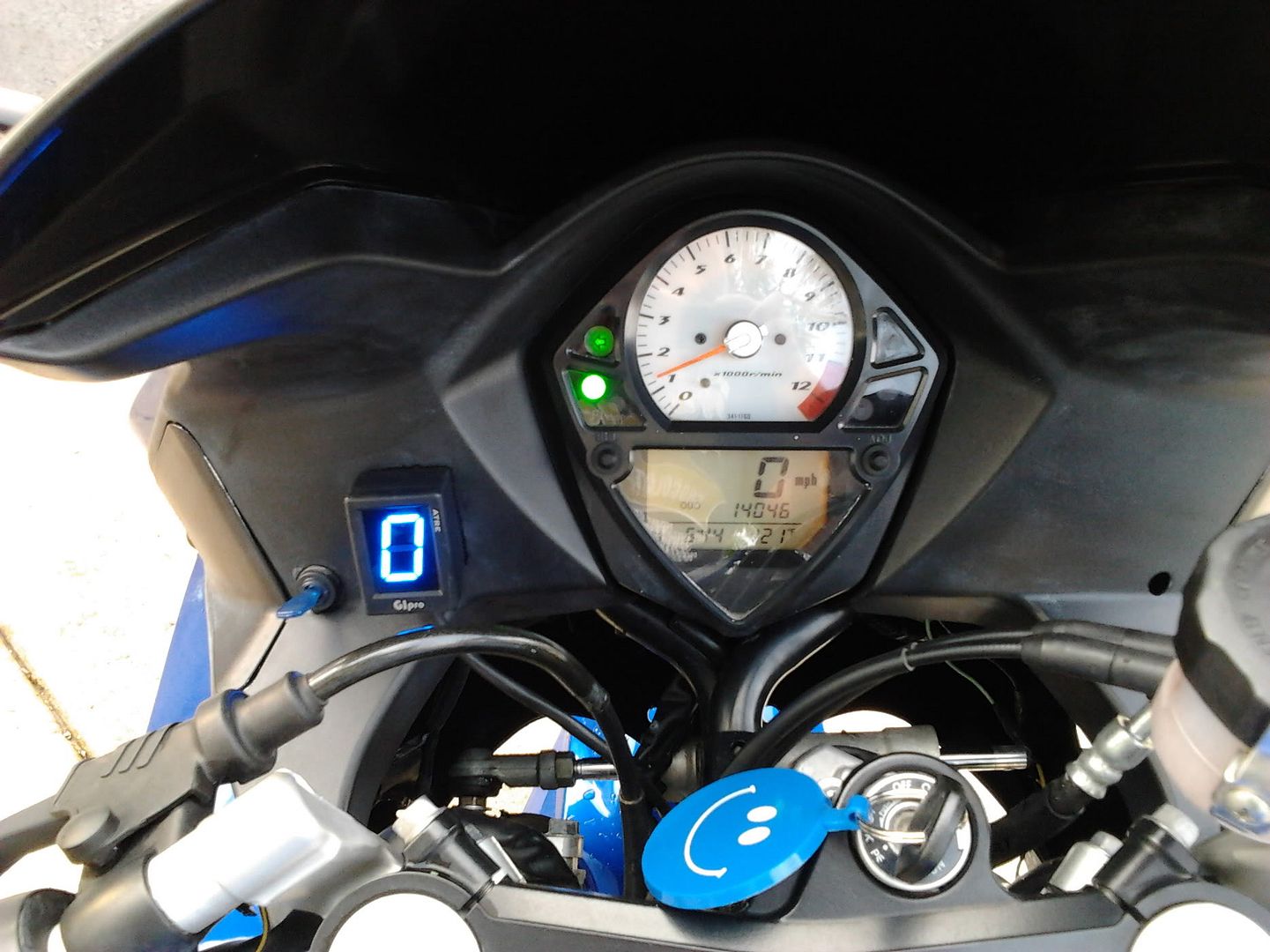 And Lastly the damage: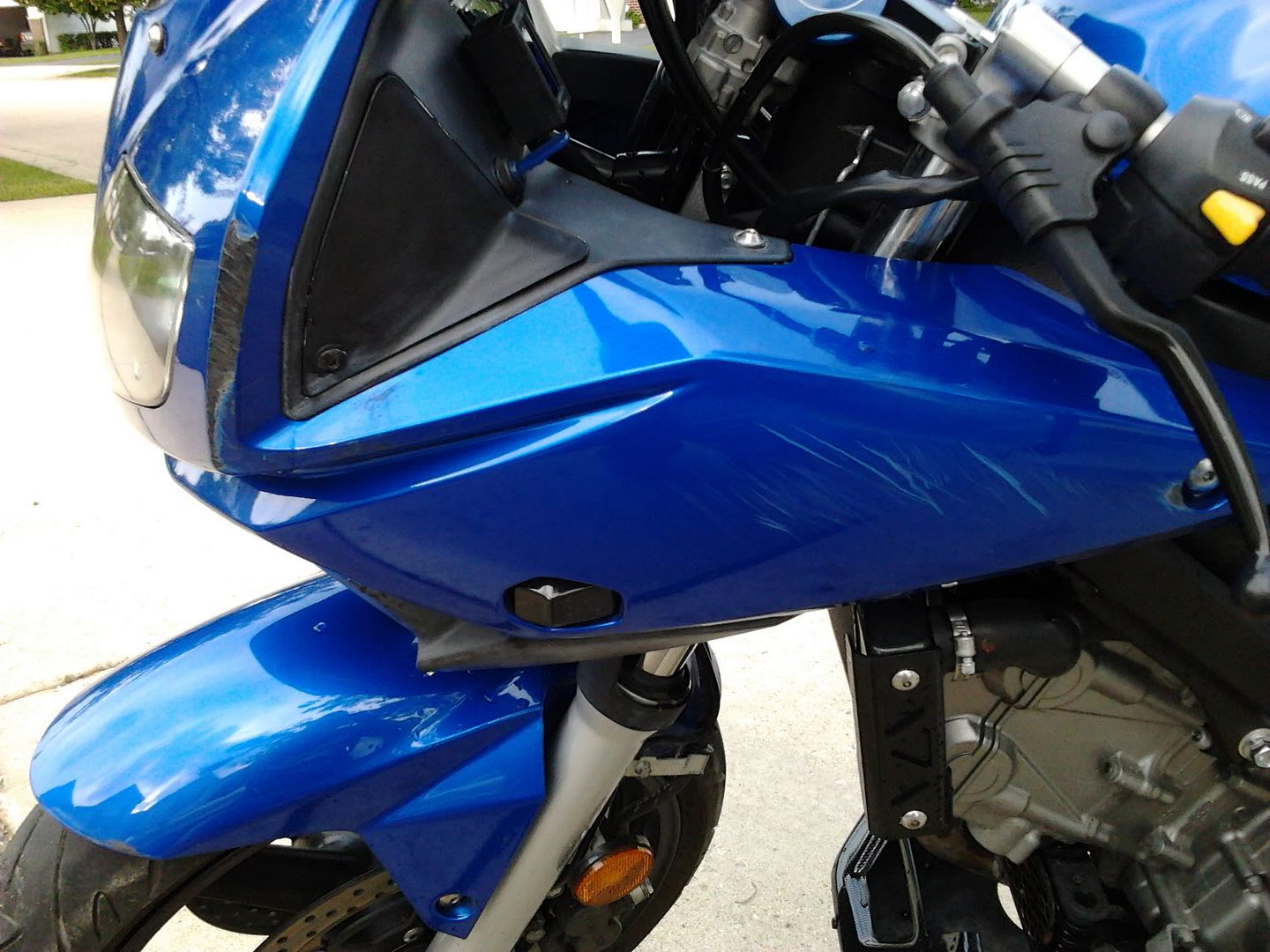 Still up but the longer it sits, the more I think about keeping it, especially at this price...