Sold pending funds.
This is a decent used birch M14 stock, scratches, dings, a couple of gouges on the fore end, but very serviceable. It has the half moon crimped ferrule, but no maker's mark under the butt plate. The presence of the DAS mark and the P on the pistol grip indicate this was on a factory assembled rifle and was not a replacement stock. Great USGI field stock for your M1A. Butt plate is scratched, but mechanism is tight. Combo tool has finish wear but in VG condition. No screws. $35 shipped to US addresses, insurance extra.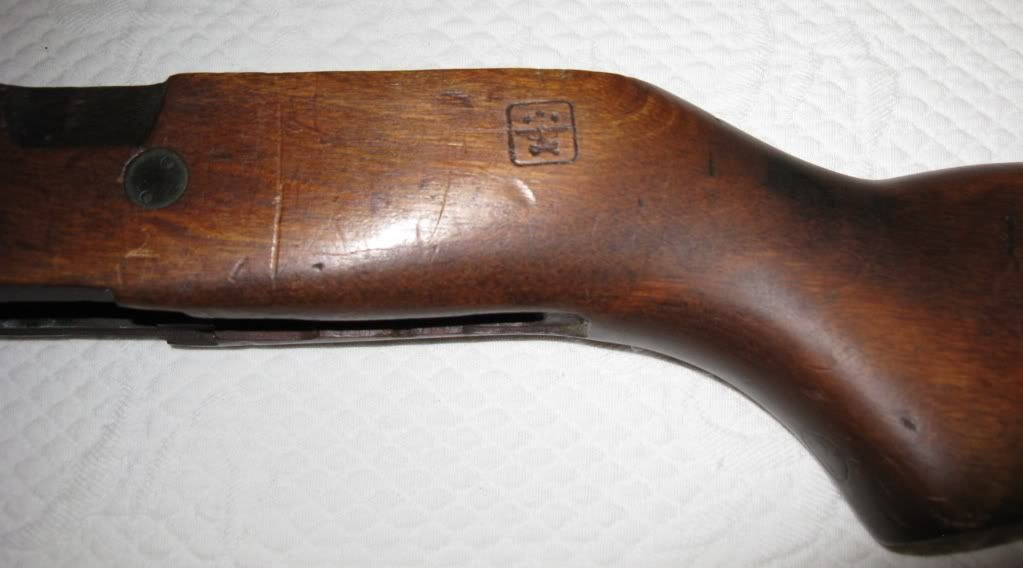 Is it still available? If so, do you have a detail pic of the fore end, including gouges? I'm interested. Thanks and have a good day.
Thanks for the extra pics. I'll take it. Email sent.