Sold my 91/30 Mosin Nagant rifle a while ago and found these in the closet. They are high quality Tikka (I think) stripper clips. They are much better than the cheap new copies. They hold 5 rounds of 7.62x54R. I was unsure of the price, so I inquired here:
http://www.ar15.com/forums/t_6_14/359873_How_much_are_Tikka_Mosin_Nagant_Stripper_Clips_worth_.html
SOLD
20 Stripper Clips
$3 each
3 Stripper Clip Pouches that attach to your belt (unknown origin)
$3 each
Shoot me your zip code for an actual USPS.com shipping quote.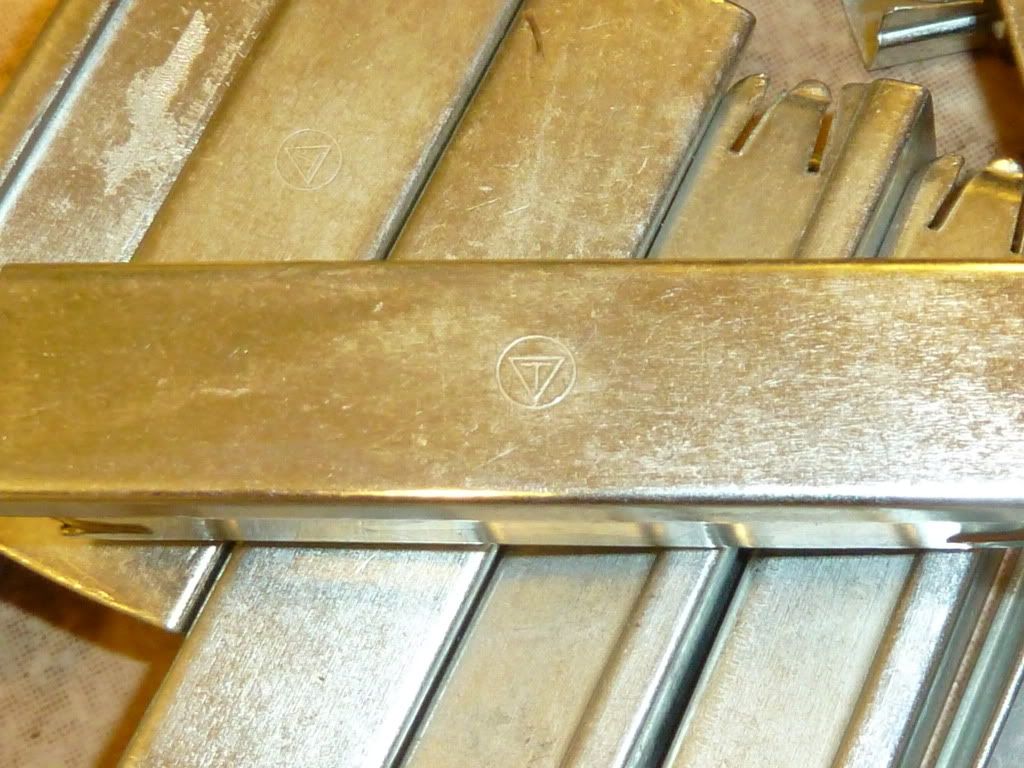 I will take the rest. 5 stripper clips. As long as I can pay via PP
I'll take 5 or 10, if you have any left or one of the other buyers falls through. Shoot me an email with a total with shipping to 72764.