Two M39 Finns for sale. Top rifle has 80% blue, no rust or pits and terrific bore, bottom rifle has 95% blue, no rust or pits. Both rifles are very accurate, have shot both at 300 yards slinged up, will hold the 10 ring if you can. Top rifle $250.00, bottom rifle $300.00.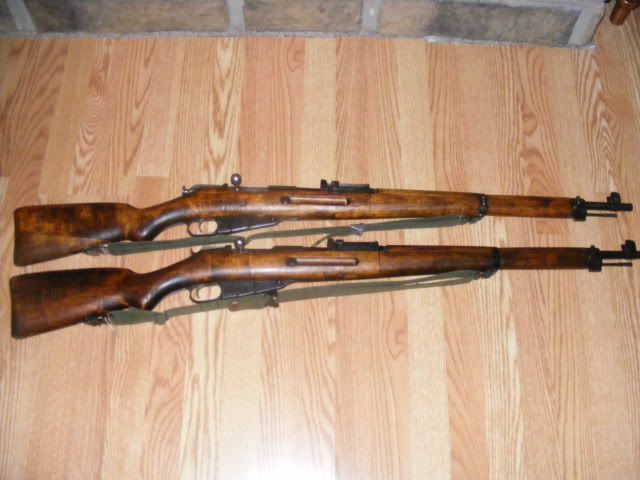 PRICE OF THESE RIFLES DO NOT INCLUDE SHIPPING! Top rifle is SPF to Dreadedboost. He was first in line via IM.Bottom rifle SPF to Ghetto.
Top rifle has a Sako barrel marked 1942 with hex receiver. Bottom rifle is a VKT 1942 and is D marked.Bottom rifle looks almost new. Both rifles always properly cleaned after firing...no rust, pits, etc.
I will take the top one.
Tried to send an IM but your msg box is full. What are the details of the M39 Finns? Do you have any more pics?