Lewis Machine and Tool MWS .308 16" chrome lined barrel. Rifle is about 1 year old and has less than 500 flawless rounds through it. Rifle is in great conditon. Comes with 1 20 round pmag, torque wrench, factory sling, KAC trigger gaurd, 3 factory rail covers. Your choice of the factory lmt/ergo grip or the tango down grip as shown. Scope and mount not included. Smudges in second pic is just rem oil.
$2150 shipped to your ffl.
Check or usps money order please.
No trades.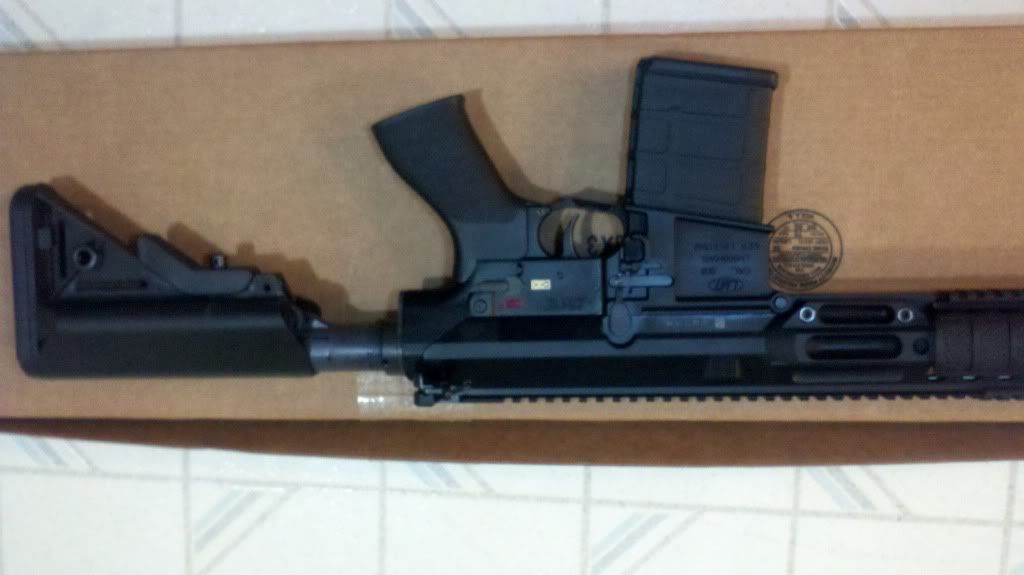 If it is in like new condition ( no blems, scratches or other issues) and 100% reliable I will take it as pictured with the Tango Down grip. IM sent.
Put me in line if this falls through for any reason.