Decided to keep for now.
TRADES ARE LISTED AT BOTTOM

Excellent Powder Springs MAC 10 in .45 ACP with Gemtech VIPER can
Runs great, no issues and includes a bunch of MAC goodies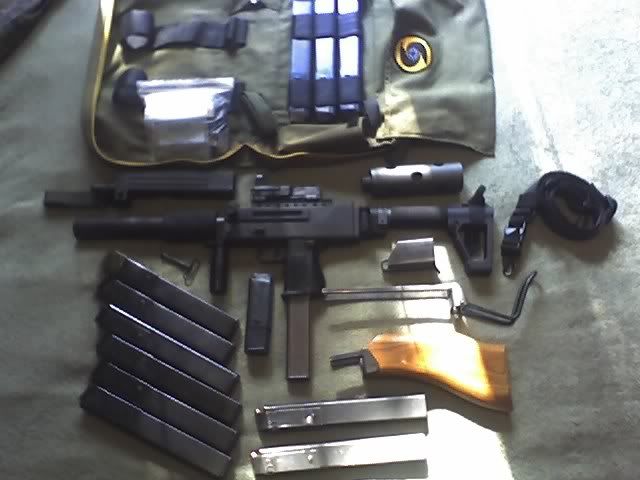 SMG will include all original parts:
PS barreled upper,
folding wire stock,
wood stock,
all original small parts, FCG, sling/forward grip, etc.



Currently configured as follows:


Cobray upper with raised rail < 100 rds. fired
LAGE ACE stock adapter
ACE side folding mechanism
ACE SOCOM stock (short)
LAGE grip with thumb mag release
LAGE mag catch works with modified and UNmodified GG mags
LAGE extended safety
C-More railway redot sight- NV compatible
Nice Aluminum VFG
Vented barrel extention
Push button take down pin
Take down pin w/ sling swivel
New Fire Control Group
Extra buffers
12 X 30 round GG mags, 3 modified original, 9 un-modded new mfg.
1 X 10 round Cobray mag
Mag loader
Manual
Cobray OD carry case, vest type, no inserts

Gemtech Viper 45 Suppressor < 400 rounds, box & manual
Receipts for everything.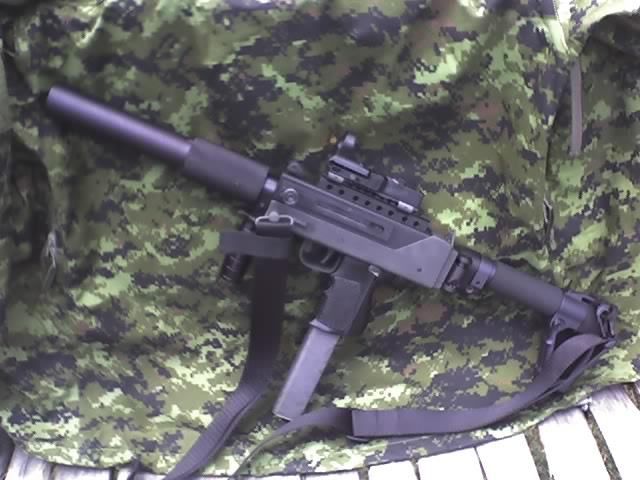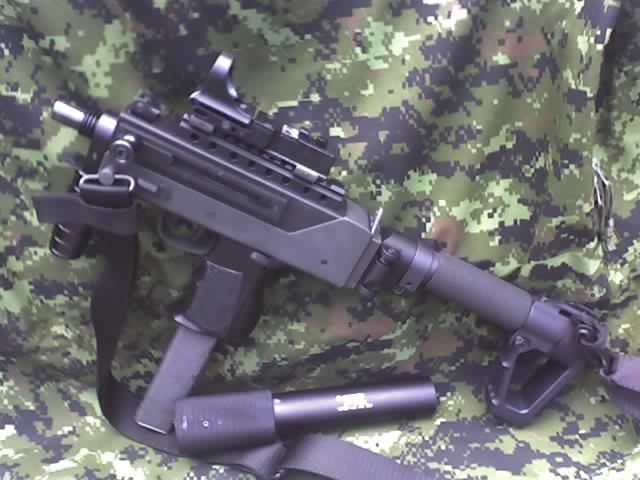 Will not split up ANY of the package.
BUYER PAYS TRANSFER TAX, 2 STAMPS (SMG & CAN)
$4500 FIRM
100% up front starts the transfer

TRADES: partial + or - CASH or straight across as appropriate
Serbu .50 BMG
or would trade up to M16 for my MAC Pkg. + CASH
Also a nice collection of quality modern longuns (no pistols please), ARs, AKs, shotguns considered
Run it by me!
Thanks,
DAY51
+62 feedback
onebadeye@toast.net