So I have a gun up for trade and have been offered this. I am only slightly knowledgable about FALs, and then only in a general sense. What can you tell me about this one?
He says "Here some pic's. I built it from a kit. By the ser # I believe it is a South African. but could be a Imbel built on a century Receiver. it is a good shooter, I dont think it was shot much just had handling ware on it. I was experimenting on paint job whan I did this one. I liked it so it stayed on."
I'm not a huge fan of the paint, and I'm hoping he didn't do it to cover blemishes? Although, this would be for a shooter/shtf gun, not a collector piece...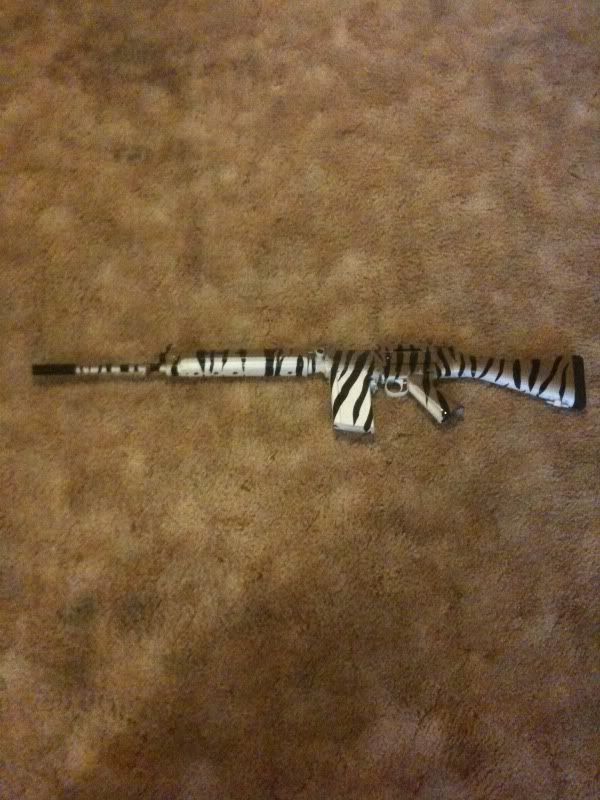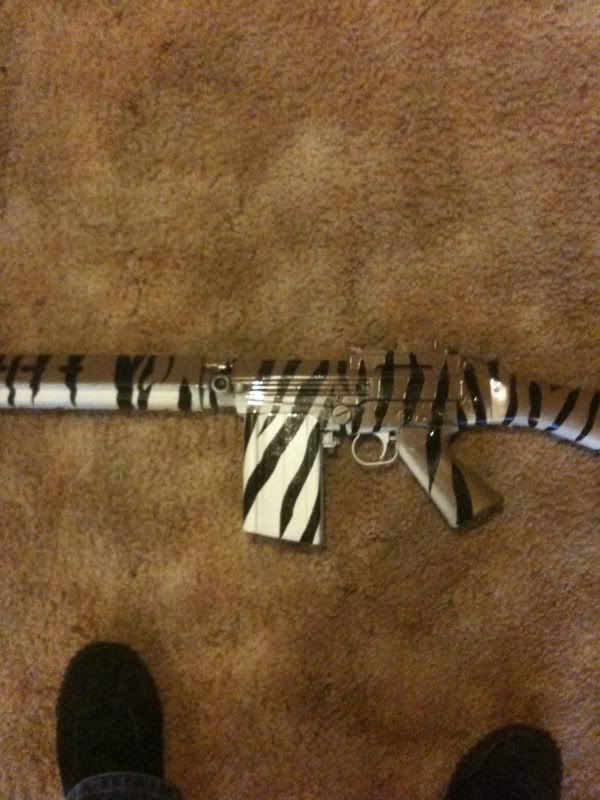 The pics he sent, while interesting, are useless for determining anything other than the fact that it's built on a Type 3 receiver. Ask the would-be trader for up close pics of the receivers, upper and lower, for identification of any stampings that could identify the origin of the parts. Also ask for pics of the bolt and carrier, as well as any stampings on the barrel underneath the handguards. It has a T-28 STANAG-style scope mount attached, which is probably a reproduction sold by several vendors. It's almost certainly a parts-gun, known to some as a "Franken-FAL", but it would be nice to know where the parts came from, as well as the manufacturer of the receiver.
What are you trading for it?
Somebody better call Ted Nugent and ask him if he's missing a FAL!!
I guess that "Pimpin's a little easier with 7.62 NATO"...
Its the gun big game shoot back with? Seriously good camoflage!! I can hardly tell its even a FAL?

What are the markings on the gun?