no love for the vltor m1s stock?
did a search and found nothing in regards to the vltor m1s stock.

personally, i really like the jae and sage stocks, but wow...$$$

what to do with this vltor i have. i don't know if i am going to use it or not.
Keep it! I like mine. Gives me perfect cheek weld to run 3.5 ACOG on my SOCOM II. Great feel.
I love mine.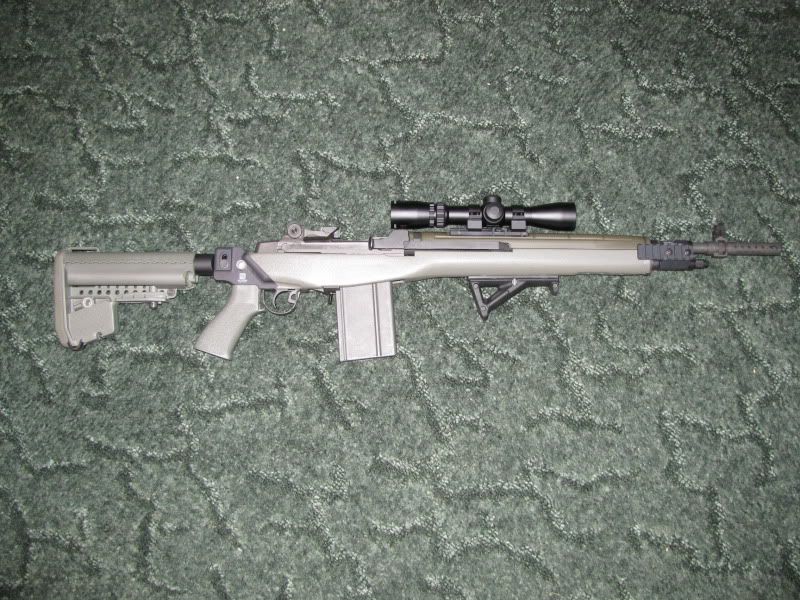 the previous owner of this stock had filled in the select fire lever cut out with some sort of epoxy that i was able to heat up and dig out. i may try to refill it later. i like the stock, and will probably not be buying a jae or sage anytime soon though.

it's the green and am thinking of doing some sort of camo job on it.
I had a Vltor on a Scout and liked it. It is also a lot lighter than a Sage or JAE.
I like the chassis, just not the butt-stock. Weight is a huge factor and why I went this route and not the Sage. For a butt-staock I'm switching to a magpul ACS.