Which bayonet for my garand?
I have been looking forma 10 inch bayonet for my garland I got from the cmp a few years ago. What deals have you guys seen and or which is the best to match my garand.
Thanks in advance
Also where can I get en bloc clips for it as I only have one.
I would shop evil bay, that way you can at least see what you are buying. Prices on Garand bayonets isn't to bad, the M1903 stuff is absolutely crazy. I have bandollers of HXP I'm selling, PM me if you want to buy one,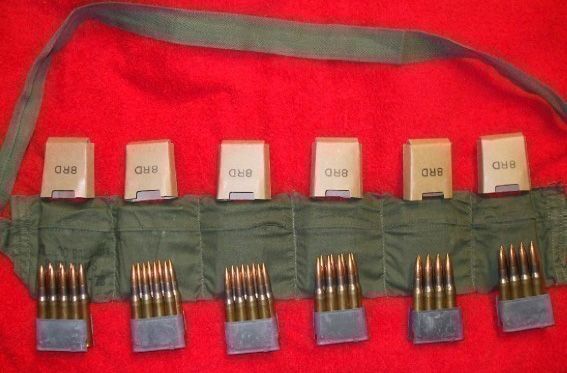 The CMP has some 10" bayonets for $65.
Best bargain right now on garand bayonets is the 10" M1905E1/M1 from CMP.

The M1905E1 is the original 16" cut down to 10"
The M1 is the WWII production which was made new as a 10"
FWIW the military called them all M1 bayonets.

The stupid money is on the M1905 16" bayonets, some are WWI production and some are early WWII production.

Then there is an even later M1905 cut down to I think 6" that looks odd and not balanced.
Then there is the M5 and M5A1 late style bayonets with the plastic grips that looks a lot like the M1 carbine's M4 bayonets, the M14's M6 bayonet, and the M16's VN era bayonet.

It all depends on what period you want your garand and bayonet to represent.
Pre WWII and early would be a 16" bayonet.
Mid war would be the cut down 10" and the 10" from new with the M1905 style handles.
Korea War period - anything that was issued in WWII but most likely not the 16"
1960's - I think the m5A1 prevailed. (The National Guard kept the M1 for a long while)
If you don't mind a reproduction,
KeepShooting
has some nice 10" bayonets. It's even gotten good reviews on the CMP forums, where most people shun reproduction bayonets.
There's a great sticky on this topic by Dog1. Very informative.
So are the ww2 era bayonets the Ones that say modified on the website?