quick question regarding the folding ATI mini-14 stock

What does the top of the stock look like if you remove the top (long) accessory rail??

Bottom line, I like the functionality of the ATI stock and am considering getting one but don't need that top rail for anything.

(I realize you can use the iron sights with the rail attached)

I was just wondering if there is a gaping hole or slot left if I get one and do not install that top rail.

I have seen pics of guns without the top rail but they are all side views...

Thanks in advance-

4073
they include inserts that go into the holes that are present when the rail is not mounted, I'll take a picture of mine and post it shortly
Side view.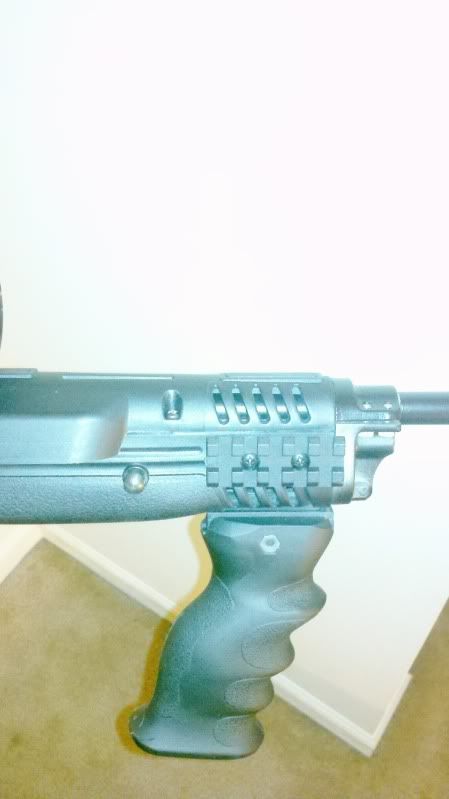 Rear insert underneath scope.
Front insert.


Hats off to you sir! Thanks very much for those pics.

That answers the question I had.

4073
Glad I could help
Also, I highly recommend that you get the aluminum upgrade set, it's pricey, but the aluminum rails are much better than those that come with the stock.