DAMN!..Your still alive!
I got a No.1 .243 'B' model (I think) with the plain forearm....no digital camara...so you'll have to use your imagination..
Good to see ya' around still. Thought you were in Leavenworth or sent to the sandbox..
Here's my #2
...a #3 (.45-70 Liberty Model) with #1 wood.
Back in that safe is also a standard #3 in .45-70, a #1B in .270 Winchester and a #1H in .458 Winchester Magnum
Here's the .270
I do want one, just have to find the right one
The guns Turnbull is selling are gorgeous.
375 H&H? If not, I might need to borrow yours
Originally Posted By Sumoj275:
375 H&H? If not, I might need to borrow yours
It's a .475 Turnbull.
My 1-H in.458 Winchester Magnum (Now I'm ready when elephants make a come back in Kentucky)
On this .458 I trimmed the safety button to stop the issue of large rimmed cases hanging on the button when ejected.
The newest addition to the clan; a 1-S in .38-55 Winchester.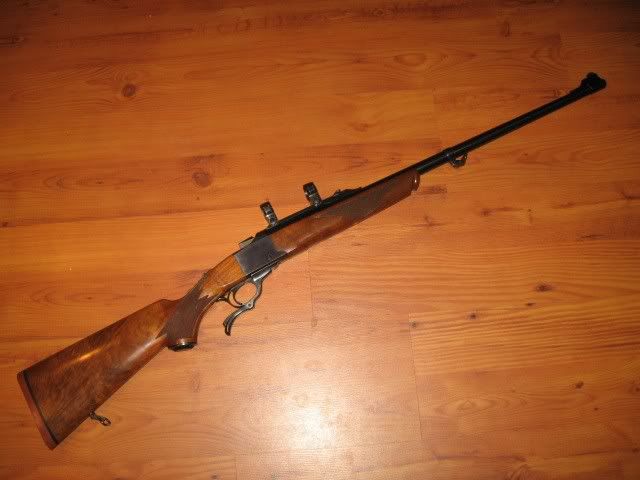 Another fellow you might know with his No. 1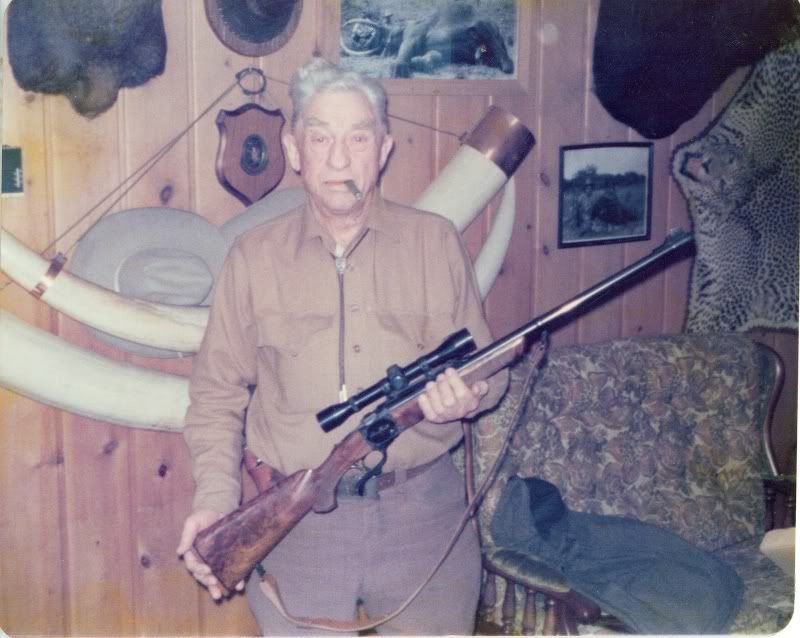 Are you handloading for your rifles?
Prairie Dog exploder. Silly accurate #1sv in .223.
Originally Posted By DoubleARon:
Are you handloading for your rifles?
I do hand load for just about every caliber I shoot. The .458 is comfortable with 500 grain slugs when you drop back the velocity (factory loads are just brutal
). The .38-55 has not been shot (yet) but I've got a recipe using 255 cast bullets I worked up in a 94 Winchester that I will try first. The "No. 2" .45-70 (earlier in this thread) is a surprising tack driver with jacketed and cast bullets.
Another writeup on this gun.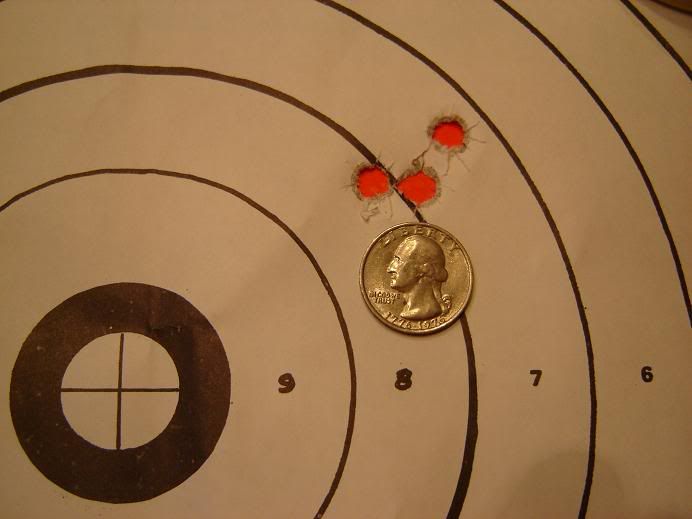 Try this for your .458 with 300 grain bullets. I'm loading 210 grain pistol bullets in my .450-400 NE 3".
http://www.imrpowder.com/PDF/Trail-Boss-data.pdf