Covering Gun Closet
So i have just finished putting together a bookshelf with wheels that goes over my closet door to hide all of my guns and ammo, the only thing is i am having trouble on trying to figure out a way to attach it to the wall that can be easily accessible so i can pull the bookshelf out. Any input would help

Thanks
Railings from kitchen drawers. They roll on tracks
piano hinges or soss hinges?


agree, we do alot of hidden rooms in high end houses and use soss hinges. There not cheap but they are sturdy and work well. make sure if you put any rollers on it that it does not leave an imppression in the carpet.
A rixson hinge. This hinge is ideal for what you want. I havn't used one yet though. Kitchen cabinet glides won't work. You would need something much stronger, however they make 500lb glides and these would work.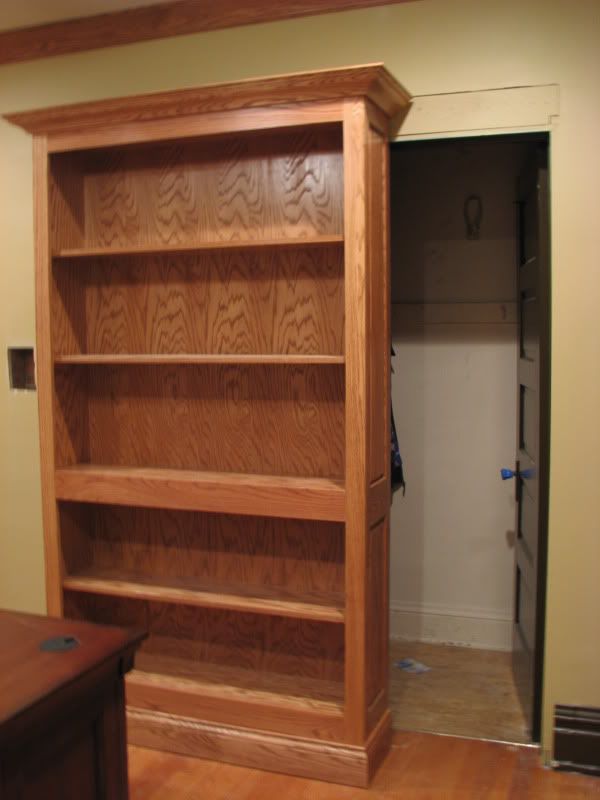 I have wheels on the bottom and its on a hard wood floor so no impressions. Ill take a look at those hinges thanks
The above bookcase is on wheels wth the 500lb glides. It took a little adjusting but it still works after two years.