Old school - made for LEO's in the late 60's early 70's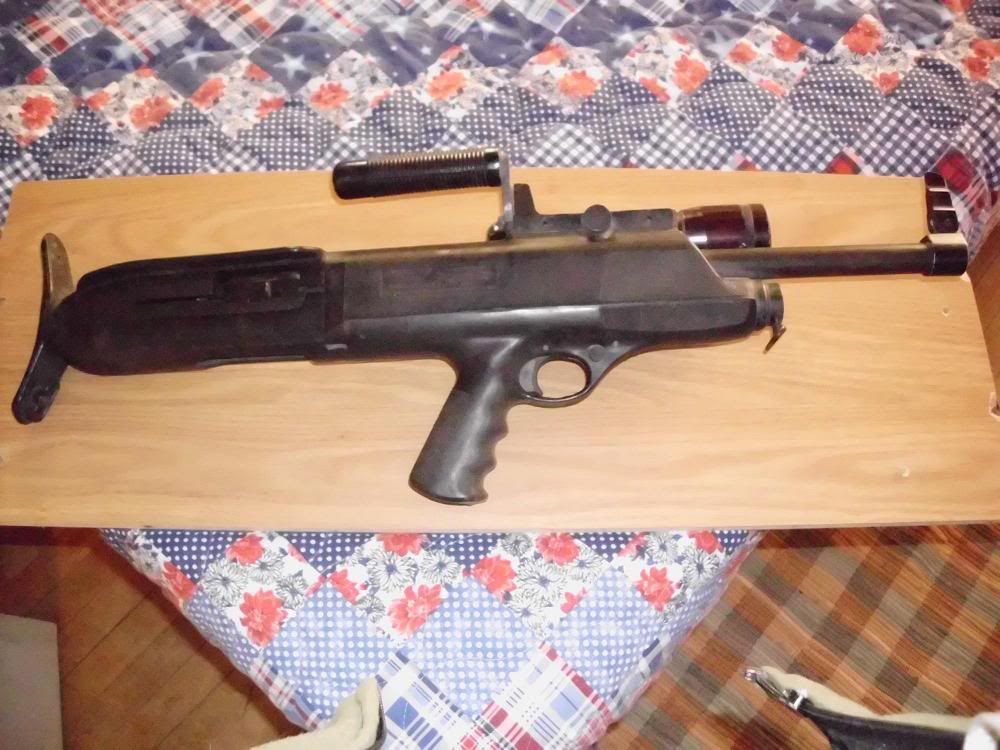 Nice! I owned one many moons ago, wish I'd never sold it.
Tomac
Originally Posted By Donith:
The light for mine wandered off at some point.
I need to find another.
Just put an ad on Craiglist for "Wanted: HUGE ASS flashlight"
very cool. werent there a bunch of cycling problems with those? either way the cool factor and rareity make it worth having.
I too have one but minus the light. I shoot mine every once in a while and it will cycle low recoil stuff even. Fun gun!
I saw one at the gun store the other day and thought it was pretty cool. The flashlight had about 6 lumina lol