Hornady One Shot Cleaner & Dry Lube Substitute / Alternative
The Hornady dies and powder measure call for degreasing and dry lube with Hornady One Shot Cleaner & Dry Lube before use and I couldn't find it anywhere locally (didn't feel like waiting for online purchase) so started researching...
I actually found this product at Wally's - Liquid Wrench RV Dry Lubricant - note that the RV product is different than their standard dry lubricant. You can pull up their MSDS sheets and they have almost the same ingredients and percentages: they both use some propane propellant and this n-Hexane for a solvent. Also, from what I gather the proprietary waxes in Hornady might be some sort of ceramic reinforced teflon (Cerflon is the name brand) similar to what the S&W dry lube was using - which is in this RV Dry Lube.
One Shot Cleaner Dry Lube MSDS
Liquid Wrench RV Dry Lube
Anyway, I am going to give it a try and wanted to put this out here. Please correct me if I am wrong or if your experience has proven otherwise. This might be a good alternative for folks who don't have easy access to One-Shot or need it in a pinch.
Update: not a good rust protector.... any ideas?
Wipe everything with isopropyl alcohol to degrease, this is safe for the plastic parts. Run a pound of gun powder through the measure to condition with a little graphite, or use some dry graphite lube from the hardware store. Wipe down with gun oil to prevent corrosion.


Thanks! Only question... we can't use oil inside our powder measure, correct? What would provide rust protection inside the rotor system, graphite?
No, can't oil the inside of the measure, I was referring to the dies and so on.

Graphite will promote corrosion if the air is damp; check the relative location of steel and graphite on a galvanic table, so it can't be left in the measure. When gunpowder is dumped out of the measure there will be no visible residue left. Bringing the inside of the measure drum to a high polish (dryflash3 has a tutorial up top) will inhibit corrosion without adding oil to protect the surface. I suppose if you were in an environment that is impossibly damp, a couple of coats of wax would be good idea.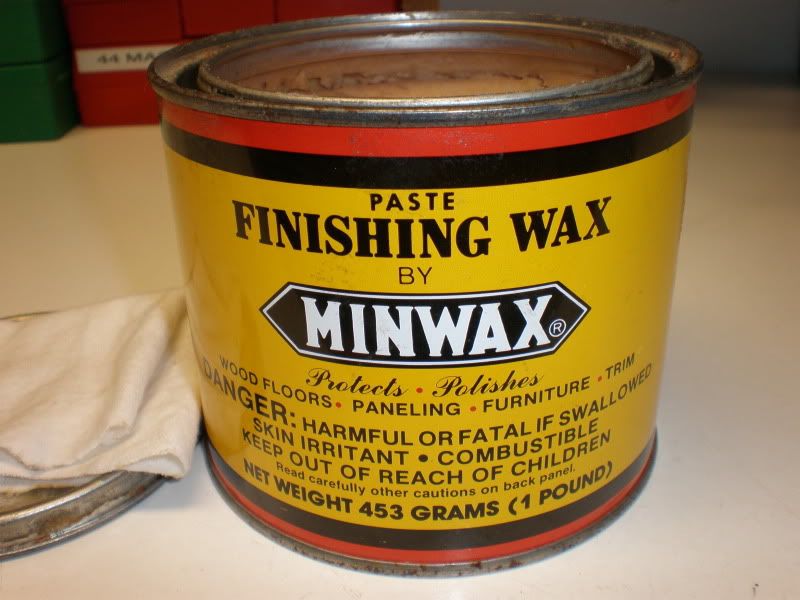 I use this wax for the inside of my powder measures. It is a furniture or wood floor wax.
It protects from rust and lubricates the parts and makes a powder measure function more smoothly.
Much easier than graphite. Wipe on, let dry, buff off. Done.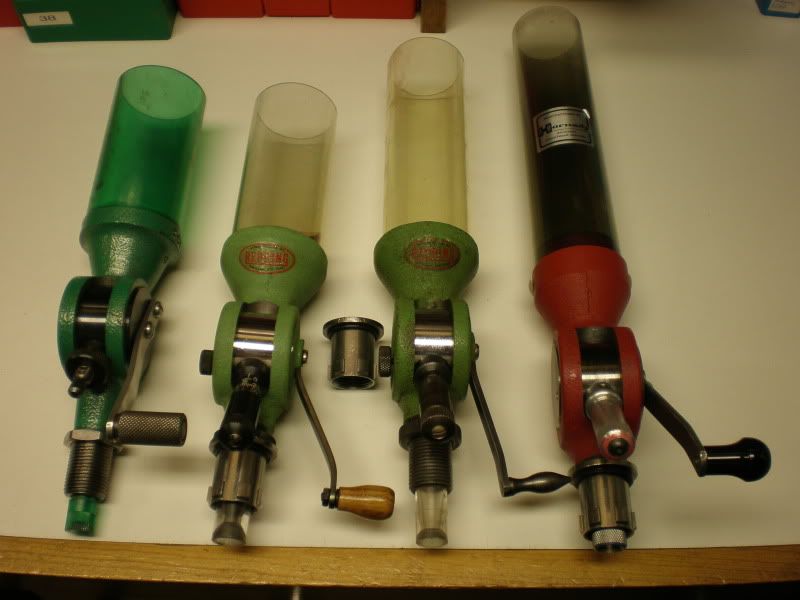 All of my PM's get this treatment.
The dried wax does not effect the powder.
This is really helpful, I appreciate these expert tips and will certainly take all the steps above to ensure optimal functioning and a long service life for the powder measure!