I was looking through one of the distributors websites for the gun store I work at and I found that they had a listing for both a GSG 522 and a GSG 522 Light Weight. Does anyone know the difference between these 2 rifles other than the weight? The reason I ask is there is also about a $75 difference in price.
Thanks for any info available
Update:
Well I pulled the trigger and have the LightWeight GSG 522 sitting at the store waiting on me. I am luckily able to get it at $10 over store cost so we shall see how this baby shoots.
After looking at it the difference between these and the regulars is that the LW models have a polymer upper receiver and the Standard are aluminum (?).
Hopefully will get out and shoot it later this week
GSG 5 conversion kit on the way to make it look a little better (More MP5ish)
Update: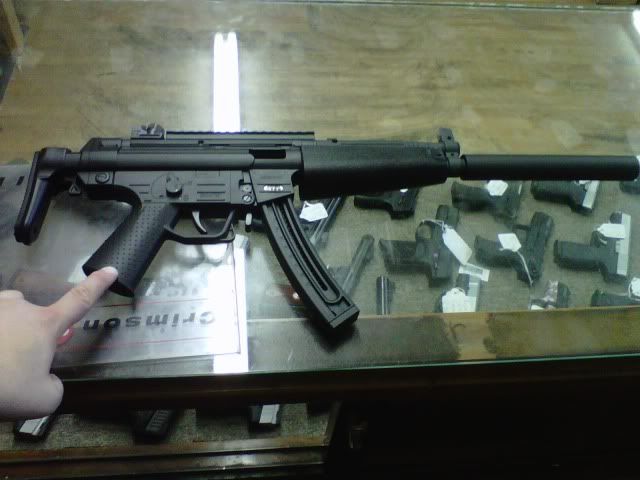 Weapon purchased, new stock installed, conversion kit on the way.
The fit and fill on this rifle are awesome, I dismantled it last night to take a look at it and the bolt is self contained so I shouldnt have any issues with the polymer upper receiver of the rifle. I have not been able to take it out to the range yet but did fire off a few rounds into the shoot box we have at the store to test functionality and it shot fine and with no issues (fired about 20rnds with no maintenance or mods to the weapon)