Arrived today
Fiddleback Forge Bushfinger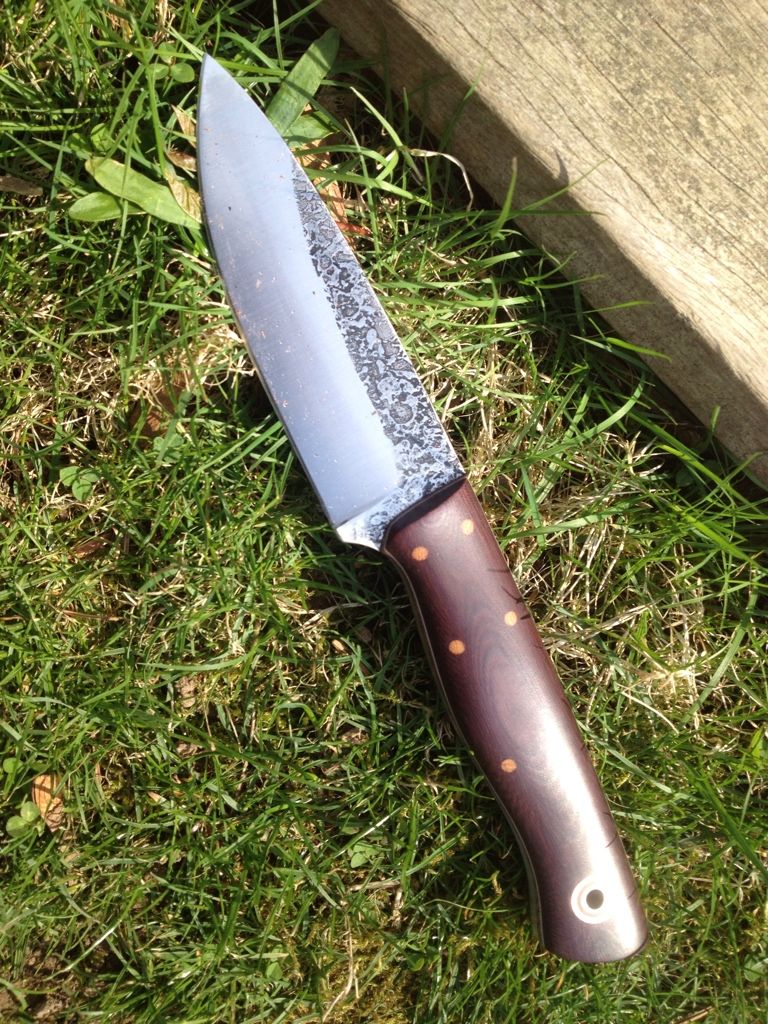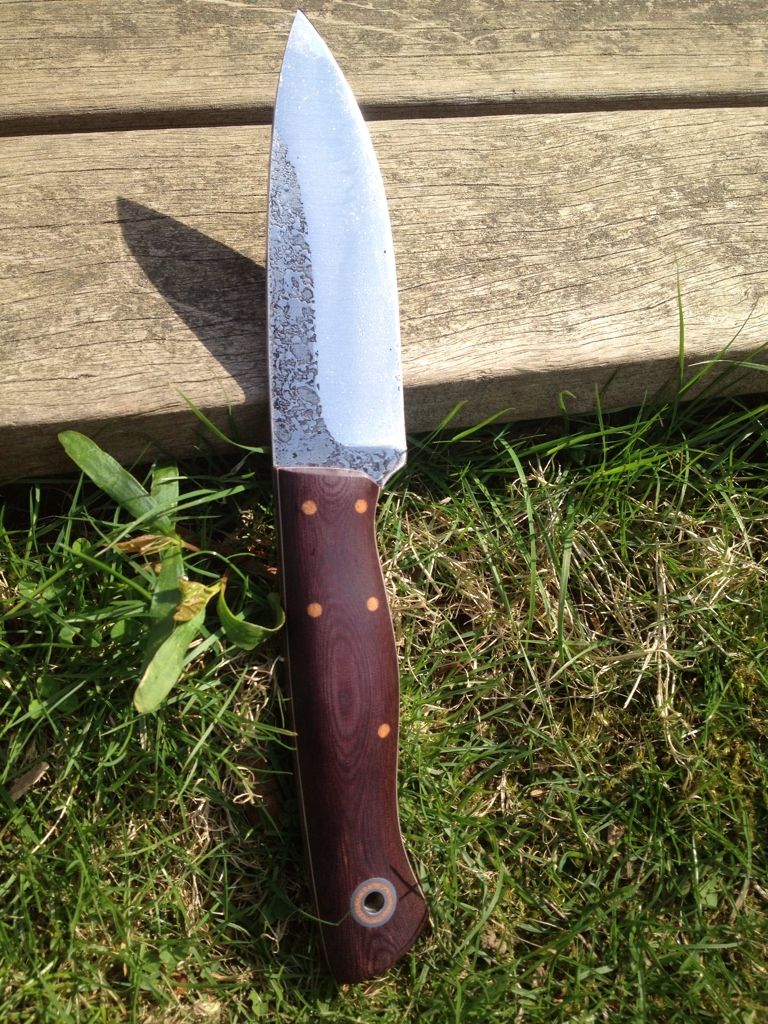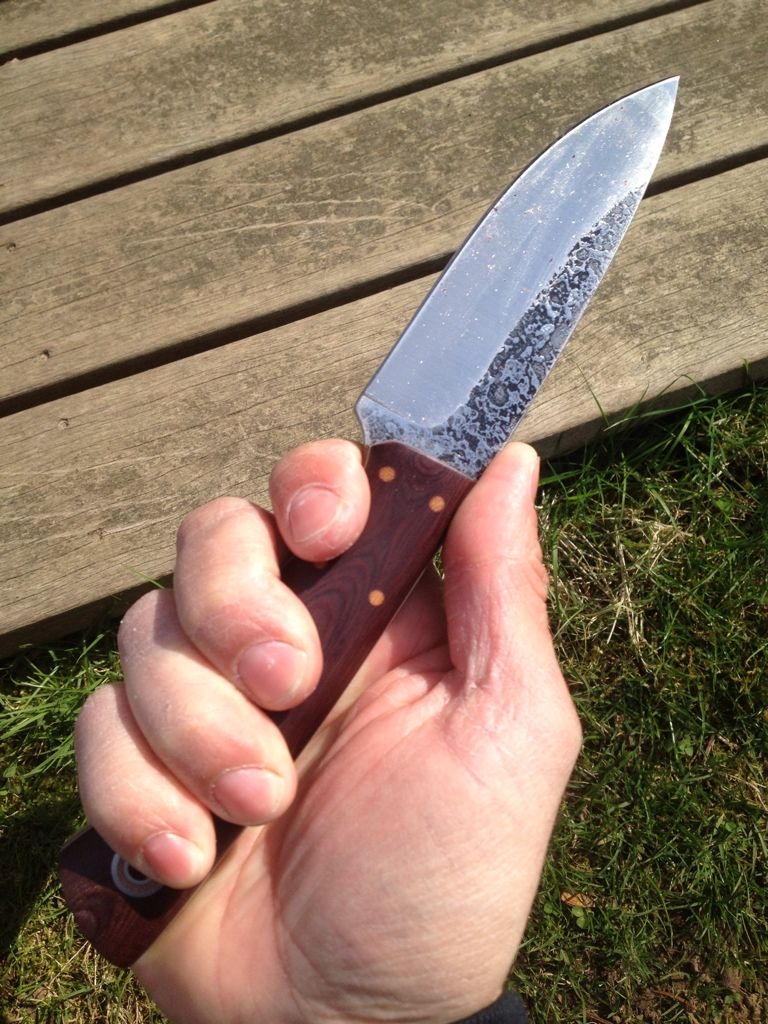 That is nice! It's a nice size that would handle most tasks.
Congratulations!
me likey alot
Perfect.
Really, really nice. Did it come with a sheath?

It did. Whole pkg was $260 shipped. I'll take pics of the sheath and post them
That's a great price for that level of work. What's the steel?

ps - Are the pins micarta?
O1 tool steel. Micarta pins. He doesn't take orders, he puts batches up on Bladeforums and they are first come sales.
Here's the sheath as requested: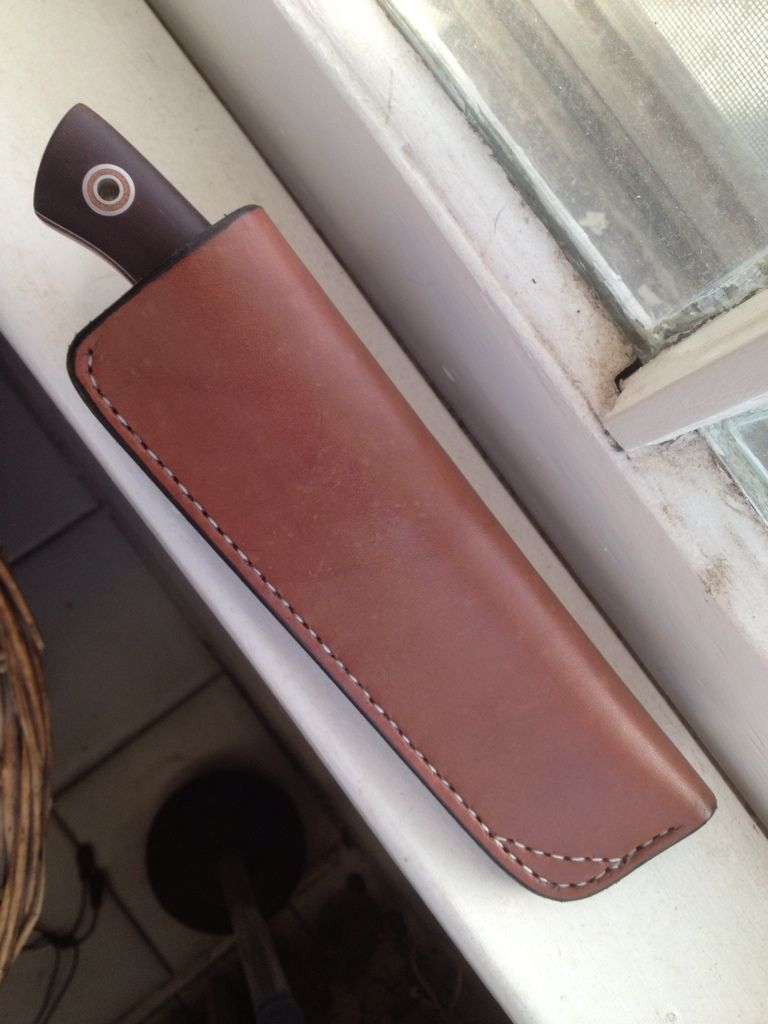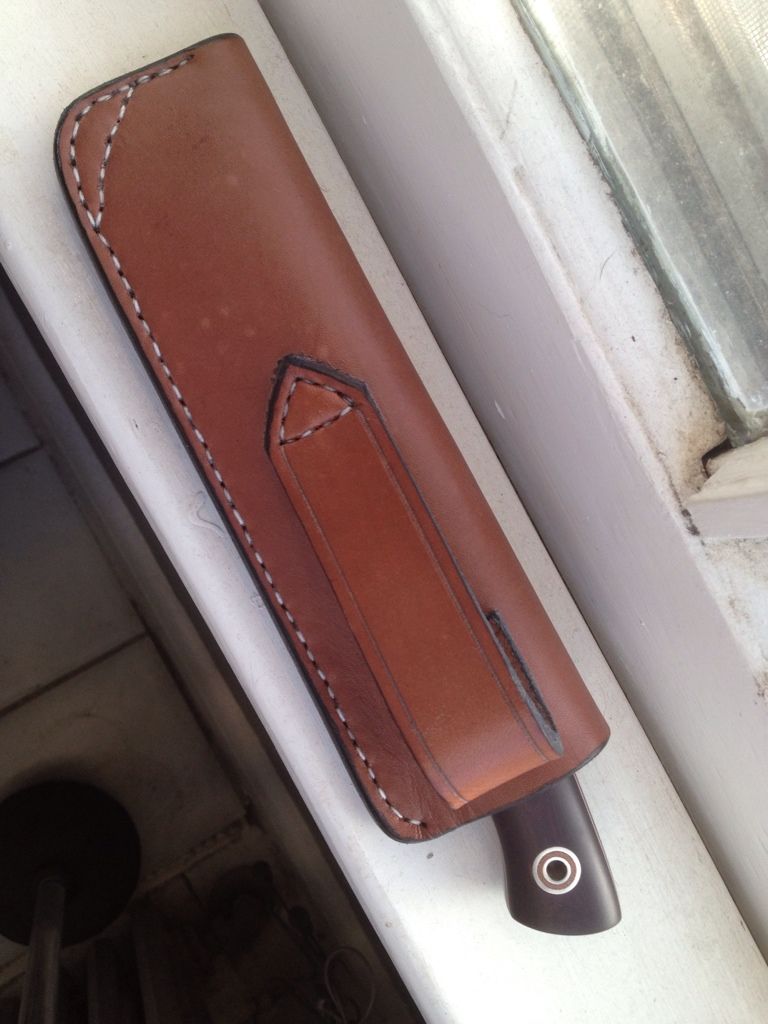 That's a great package all the way around. I'm going to have to start checking in on Bladeforums more and see if I can catch one.
Email sent