I finally got my Form 4 approved and picked up my M16 today!
I was a very long process for me since I am such and impatient person. I bought it out of state on November 10, 2010 and it was approved on June 6, 2011 (purchased on the Marine Corps birthday and approved on D-Day anniversary...how cool is that?
). The Form 4 arrived on Thursday to the dealer, but I was at BNCOC last week so I was not able to pick it up until on the way home. Oh, also it was pending by Al Lamburger, but approved by Sara Jones; is that normal?
Here is how it looked when it arrived:
So, I promptly stripped it down and cleaned the filth off it...
Then I put it back together!
I didn't even get out of my dirty clothes until my M16 got out of its outdated clothes...
Looks good to me!!!!
And its interesting on the dates.
Must be nice! I'm very jealous. I will have one sometime next year. Still looking for the perfect fit.
I like MY M16A1 just as it came: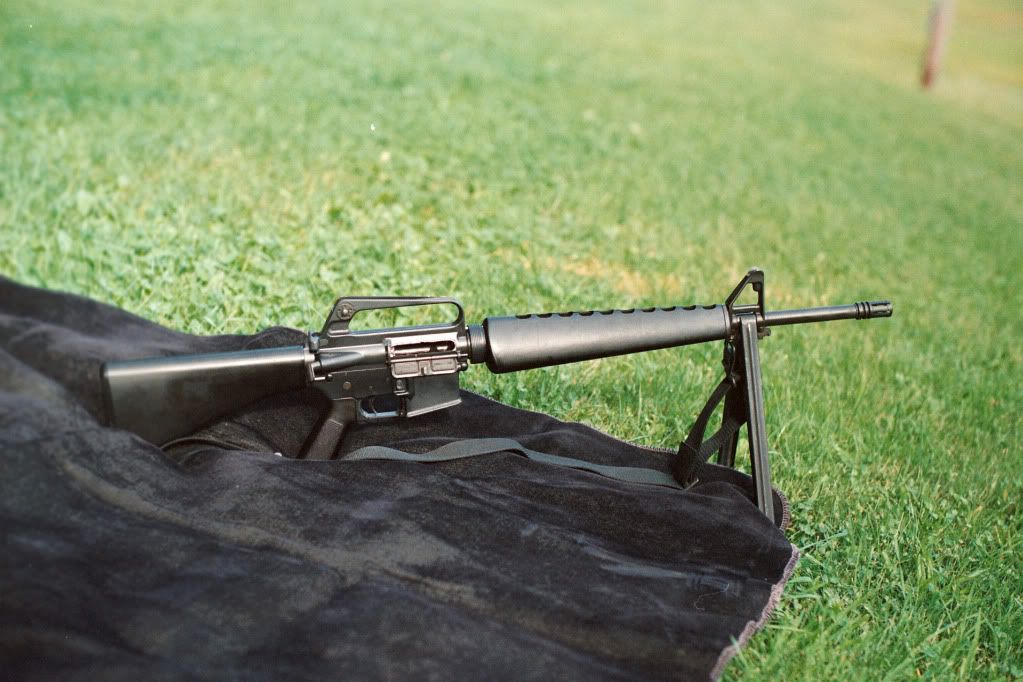 OK, I'll quiet it up from time to time: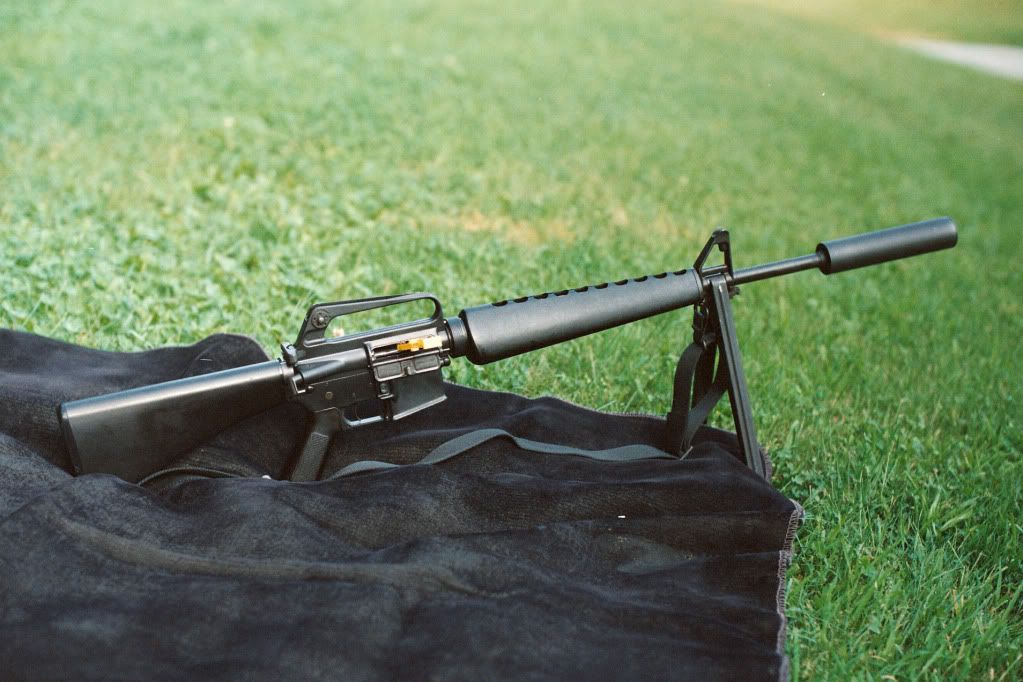 Congrats!!
Just got the call today and my form 4 for my M16 arrived. Gonna pick her up tomorrow. It took about 4 months.
Range Report:
It took me about about 17 shots to sight in the EOTech and Troy BUIS with 55 gr IMI cartridges. After that, I handed the rifle to my dad, who did not realize it was full auto. He spent 13 months on the DMZ in Vietnam with the USMC in 67/68, so I figured he could handle the last three shots on auto.
Before he pulled the trigger I told him it was read to fire, but going on instinct, he glanced at the selector and then paused. He looked over at me and said with a grin, "What is going to happen when I pul this trigger?" I replied with, "Oh, I don't know you better try it and find out."
He followed up with, "Is this legal?......Oh wait a minute, THIS IS YOUR NEW ONE!"
He proceeded to fire the burst and then do a mag dump. In all, we fired a total of about 120 rounds on Friday evening. Saturday morning, I fired another 80 rounds out of the M4 setup. With the BCM upper, it functioned 100% and it is very accurate. I fired about 120 rounds of IMI 55 gr FMJs and about 80 rounds of Wolf 55 gr HPs with no issues, but it seemed to fire too slow with the H2 buffer so that was replaced with a standard buffer.
Next came the Beta mag, or the Korean model anyways. I loaded it up with Wolf 55 gr HPs, using the loading tool, which fucking rocks. I did not want to run an entire Beta mag through my new BCM upper, so replaced the upper with a flat top 20" HBAR upper. The barrel on that upper is the one that came with the gun. It appears that it was made by Sendra or another party besides Colt in the early/mid 1980s and I'm sure it has had thousands of rounds worth of mag dumps through it. The original A2 upper that came with the gun was out of spec and the lugs caused the anodized finish to wear on the inside of the RR. Also, it was a bitch to install on and off, so I replaced it with a flattop upper that fit properly. The flattop had M4 feed ramps and the barrel did not, so I had to take a round file and match them up.

M16 with the dedicated mag dumping upper...
The beta-mag did not fit too well in the magazine well of the Sendra lower; it has to be yanked out hard when removed. It also would not strip the first round. Maybe I over loaded it, maybe not, but I had to remove the top round out by hand to get it to feed. Once I got it to feed the first 15 rounds or so went without a hitch, but then it would not feed again (the malfunction looked like it could could be either the mag or the HP ammo sticking on the modified feed ramp). I had to yank out the mag and strip out that next round. After that, it ran like a sewing machine for the final 85 rounds or so and my face afterwards looked like this ->
All in all, about 300 rounds were fired and the weapon ran great, except for the beta-mag incident which I am not concerned about because of the variables posted above.
Everyone needs at least 1 M16. Now go buy one, or sell me your RDIASs since they would go great in a couple of my other lowers.
I'll post videos when I get home.
[YOUTUBE]
http://www.youtube.com/watch?v=AAqOB5D8lY8
holy crap. you lucky dog. I want one of those so badly. I was able to fire an M-16 Full auto before the switched to 3 round burst and it was so much fun. I cant immagine owning one of my own.


someday........................