What kind of M203 is this ?
Hi guys,
I may have a mgood opportunity to buy this item, but I wondered what kind of M203 it was.. I am being told it's a Colt, but what puzzles me is that I can't see the usual mount around the barrel.. Can you help me ? Does it look like legit to you ? (I mean, no fake ? )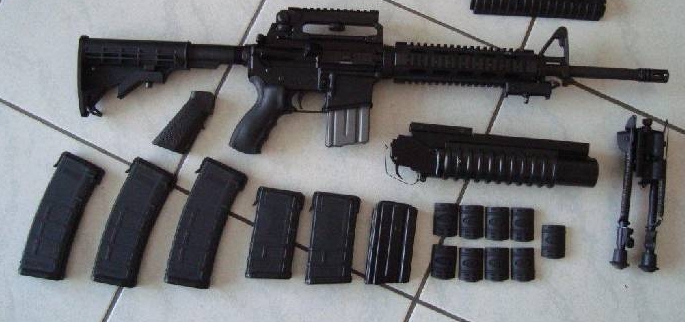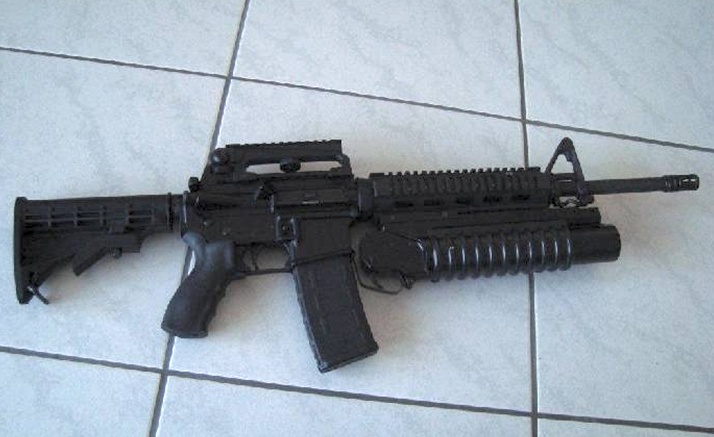 Any help will be much appreciated.. the sooner the better, I must make an offer to the guy !
thx !
I'm not the world expert on grenade launchers, but I carried one for several years. I don't remember ever seeing a rail mounted launcher before. It seems like it would put a lot of stress on the rail. I'm also wondering how the trigger is going to move with the trigger guard that close. It looks like they moved the launcher down on the rail, and didn't do any thing with the trigger guard.
The only ones I've worked with were in the Air Force, so I'm sure I haven't seen all the variations. Which means this is really a tag for updates.
another picture...
does it seem legit to you ?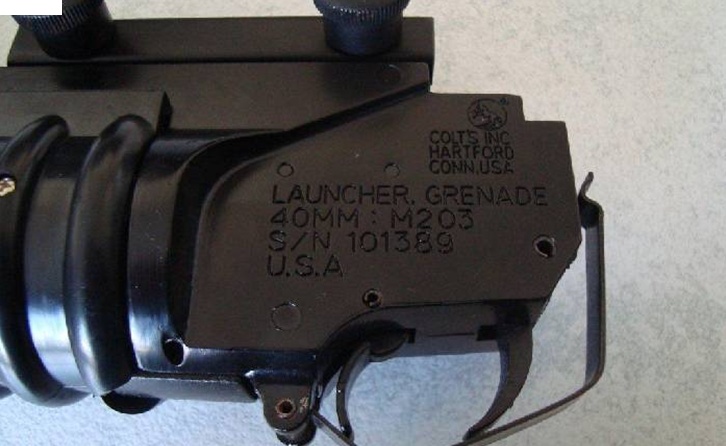 WTF?! THAT'S AN AIRSOFT M203 GRENADE LAUNCHER!!!
Trust me, that; as fake as Angelina Jolie's lips.
LMT's M203 QD has a different layout; the st screws on it look like they came off the detachable carry handle.
THX a LOT for the information !

I knew i was smart to ask here ;)

Anybody else to confirm ?
seems confirmed... look what I did find in an airsoft website..
http://boknoysuave.webs.com/newarrival.htm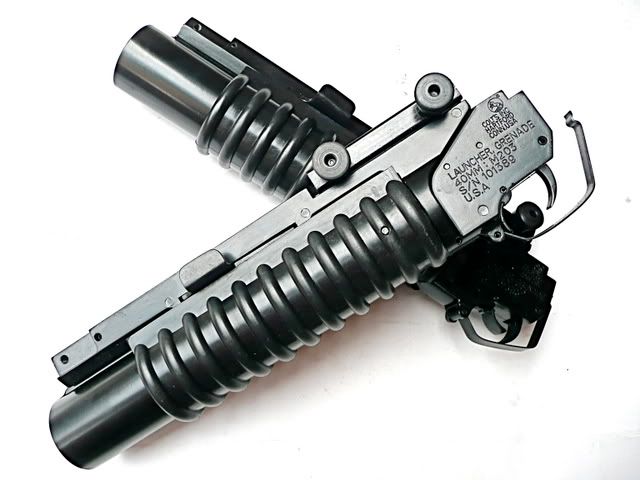 same Serial...
the M/F is gonna hear about me trying to rob me !
Yup... Toy... GROG
Did the seller ever say it was real? How much money did they want for it?
He never told me it was real, never that it was fake.. he said, that the GL missed the firing pin, so it was sold as collector item (not functionnal)

The guy was selling the whole set in the picture around 5000chf (4800$ approx) ... when you know that the average AR-15 cost around 2500 to 3000 in Switzerland, that made the GL around 2000, which is the price you normally find them (when you could still find them and buy them, because before 2009, you could buy them without paperwork).

So, it was implicit that the GL was sold as a genuine M203... which it is not.. Now the guy is gonna hear about me, because when i asked specific questions about that GL, he never specified that it was not the real deal..

thx for your help guys.
While that is probably an Airsoft gun, there are real Rail-Mounted M203's.
I have an LMT M203 rail mounted launcher and that thing doesn't come close. Looks like Chicom copy with colt roll marks.