Hello forum
I have the chance to buy a Mauser Model 66 bolt gun in .243 win. It has 2 triggers (double set), ca 1966, beautiful European walnut stock, pretty minty
The action is very smooth, gun is light, looks to be extremely well made.
He wants $1000. I know nothing about these guns.
what can you tell me about this gun? Are these top of the line european hunting rifles?
ETA - Its mine, I picked it up at my favorite pawn shop. The bolt and top part of the receiver telescope out when you draw the bolt back so it has a shorter then normal throw, about 9cm shorter than a normal bolt action. Also the bolt is perfectly aligned with the barrel due to this action. The way the triggers work is you cock the rear trigger and the front trigger has a hair trigger release. You basically dont even have put your index finger on it, just drag your finger slightly against it for it to release. If you dont want to use the hair trigger, you can pull the front trigger after cocking (ignoring the rear one altogether) and its a 3-4 lb trigger. I gave it a good cleaning. The guy that owned it collected guns for years and passed away with about 100 guns, primarily unusual quality stuff. His wife has been slowly bringing his guns in to the shop as she needs money. (she also brought in a full auto M1 carbine but I didnt have 6K today
).
I like it, it will be a pretty cool gun to pull out at hunt camp from time to time.
Requisite pics: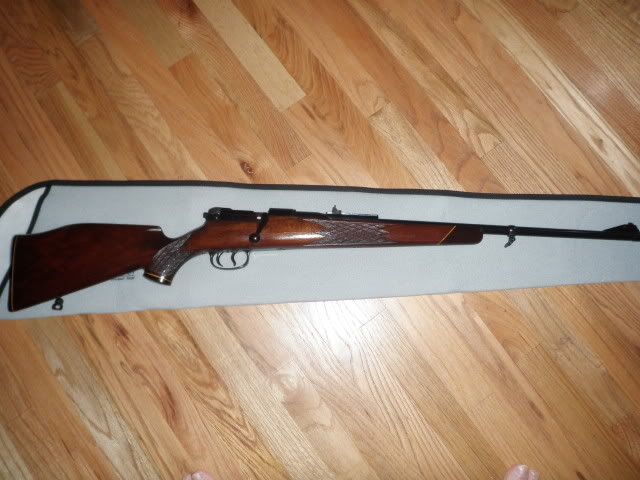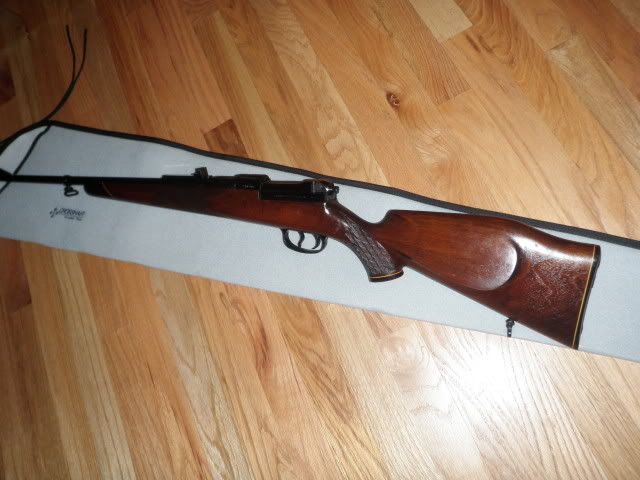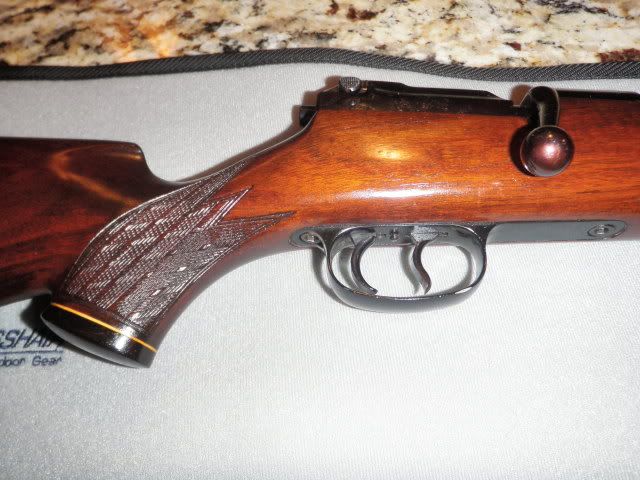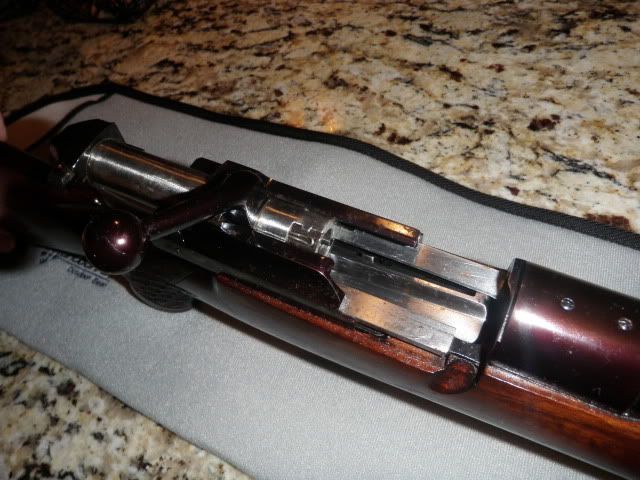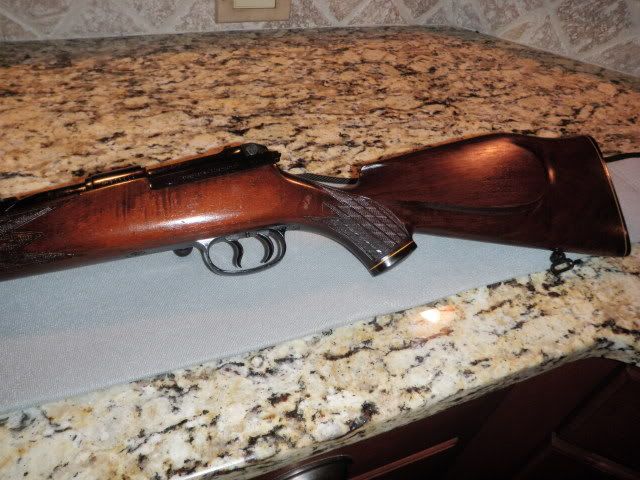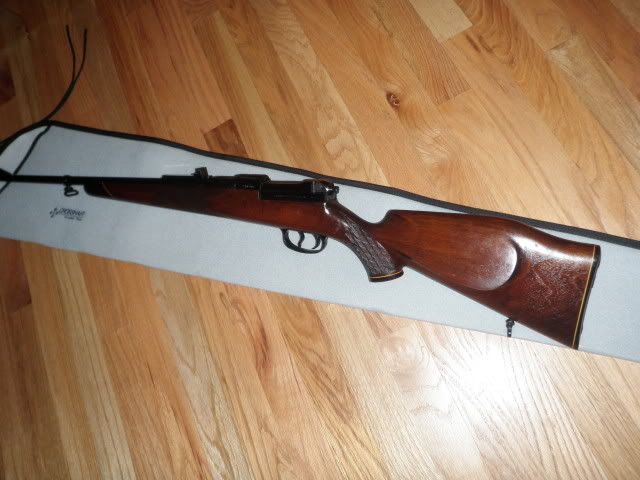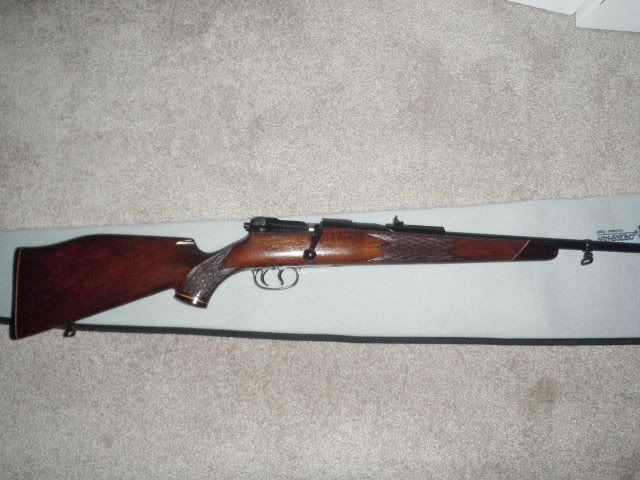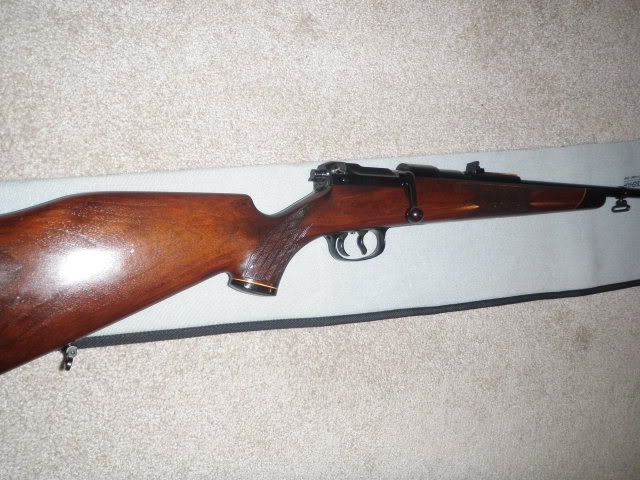 Sorry can't help, but sounds nice.. Free bump because I wanna know and see pictures...
Sounds like a fine rifle. How about some pics of it.
Sounds nice.
One of my current projects is converting my great grandpa's bubba'd 1909 argentine 30'06 with a rusted corroded barrel into a new 25.06 shooter.
when it is all said and done i will have about $1100 into it not counting optics. mausers are classical spendy guns and remember they don't make them
anymore.
so if it looks good it maybe worth the $1000.00.