Just got done with my Noveske Infidel build and took some pics. Duracoated it Digital Camo Magpul FDE, Combat brown and Desert Warrior Tan.

Noveske N4 lower
Vltor VIS 3 Monolithic upper receiver
D.D. LPK
Fell Zero B.C.G and hammer
Noveske 13.7" SS barrel
KX3
Magpul UBR
Magpul BAD Lever
KNS Pins
Aimpoint CompM2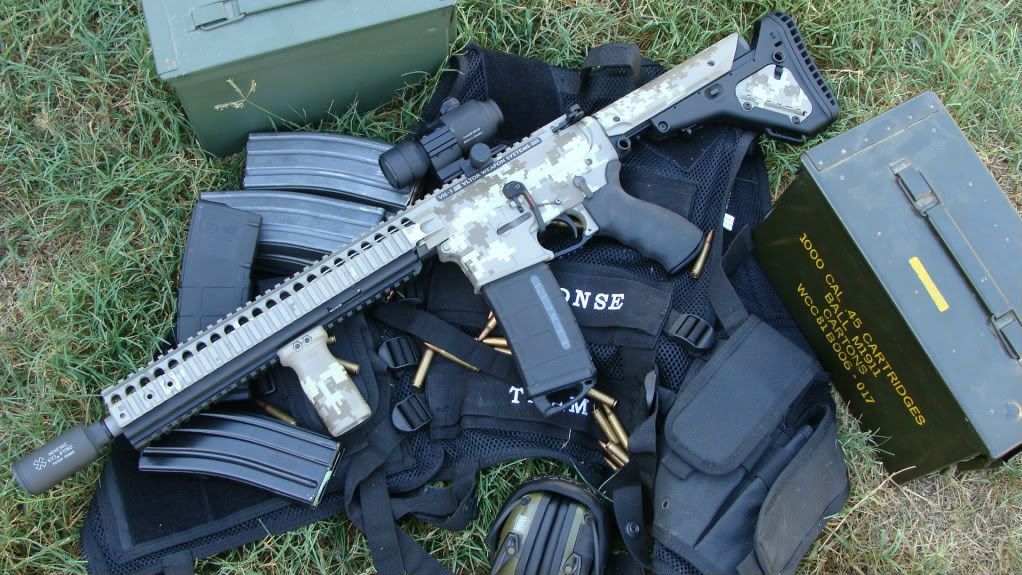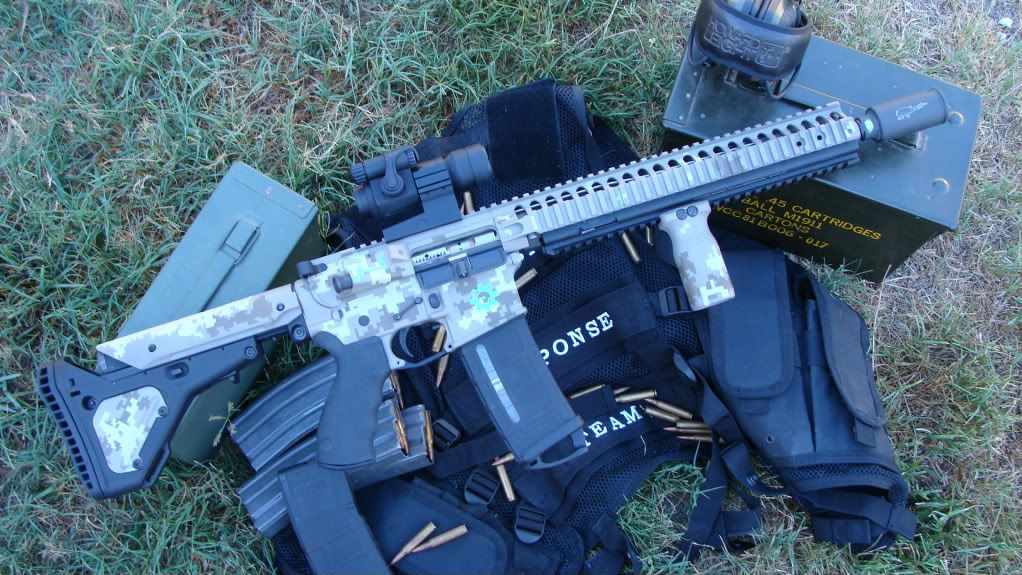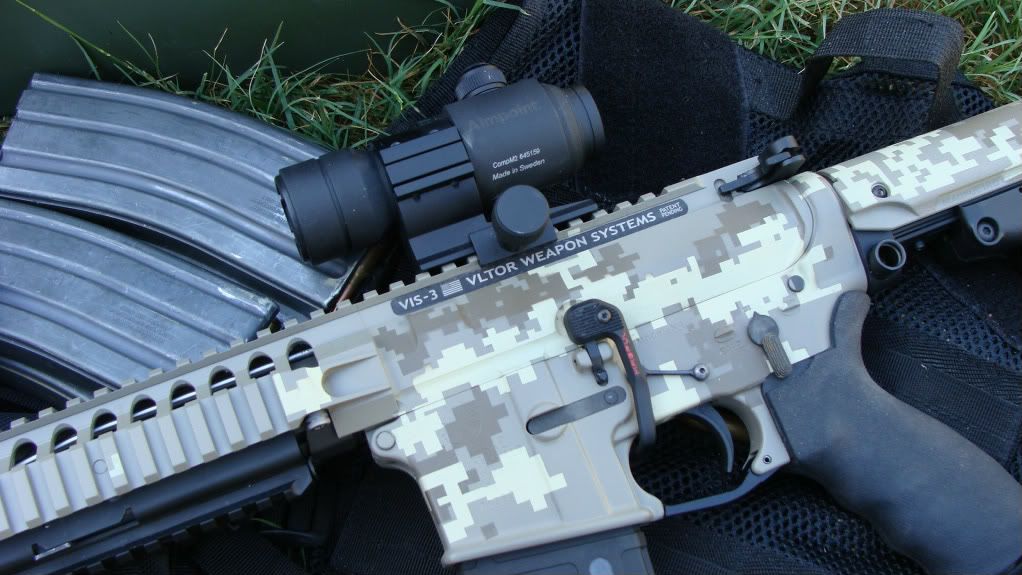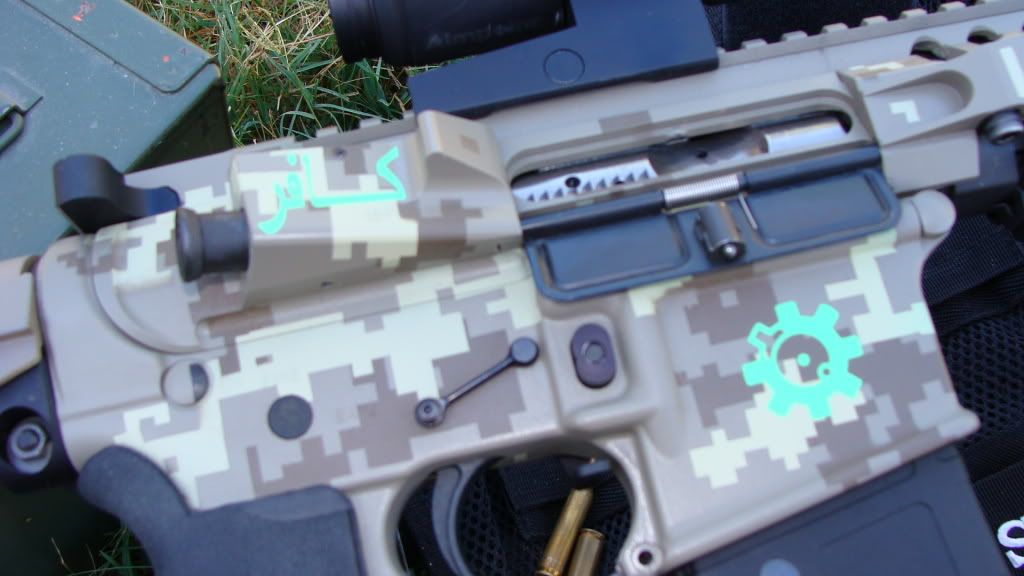 Originally Posted By sgwlower:
very nicely done!
+1
Excellent work!
Originally Posted By KaBar3:
Did you buy stencils or make your own?
Go to
here
$20 for a roll and they have a selection. Duracoat charges like $75 for the same amount and its the same quality!
Eddie
Click
here
to see some of my other work! I found this site on accident and fell in love with because if the Stencil...
Eddie