Need new way to store pvs14 on PC
I had a bladetech container that held my Pvs14 on my PC. I added a Wilcox amber filter and now that container is no longer a go.

Is there anything else out there that will hold up to impacts like the bladetech will?
You want a belt worn pouch or something like a Pelican case ?

Many guys just use the Molle pouches. I think it offers plenty of protection. I don't like the hard cases for belt use.
Just need something that can attach to a molle plate carrier

I saw those but didn't know of it would offer enough protection. But if everyone else is using them I suppose ill jump on the same boat

FWIW - when I had a PVS-14, I didn't have to pay for it - but I looked at the Kydex "holsters" and what not, and decided that they all were overkill.

The easiest and best solution for me seemed to be a 1 QT canteen pouch lined with dense closed cell foam - not sure if you're familiar, but we're talking about the stuff that the Army issues as knee-pad inserts for ACUs that get used for basically everything but kneepads.

If / when I get a personal set, I don't really see myself doing anything different.

~Augee
How thick is that foam? The stuff that comes with the fatigues I'm issued (security contractor) are only about 1/4" thick.
They make a foam liner for the 1-quart canteen pouch. There are a ton of them on Ebay.
Originally Posted By ihon:
They make a foam liner for the 1-quart canteen pouch. There are a ton of them on Ebay.
Eagle Industries Canteen pouch + eagle NVG insert =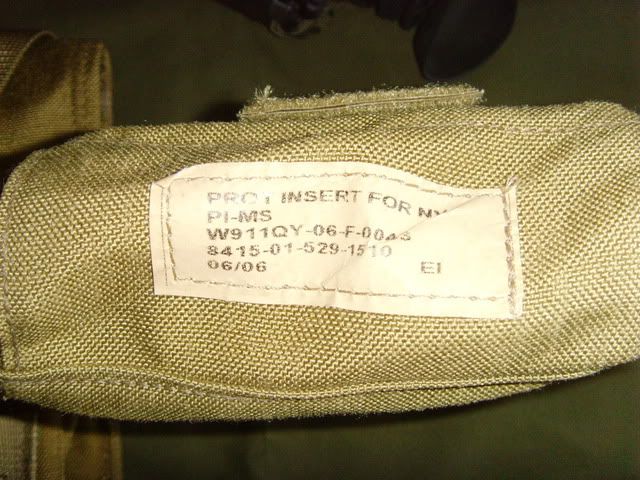 works, but the Eagle Trijicon ACOG pouch is a bit better
I'm running a Wilcox mount with Wilcox arm.....will the canteen with insert accommodate a pvs14 with the Wilcox arm attached?
Got the same setup, it will fit with the Wilcox arm on the 14 - but the canteen pouch's mouth is tight due to the bungee that holds the canteen in place. Tough getting it in & removing it also...
+1
This is what you want.