I have this old pistol that I am having the hardest time identifying. I can't find anything on the web, so here I am at one of the best places!!!
It's marked as "Sharpe London" on the left side, rifled ~4.25in barrel with approximately .38 cal rifled bore, total length of ~8.75in.
It has a hidden trigger that drops out from the bottom when the hammer is cocked (see pics below).
It has a small compartment hidden into the butt of the handle that's the same diameter as the bore.
On the handle, which happens to be a beautiful burled hardwood, there's a monogram inlaid into metal that reads "WKS"
The barrel has what appears to be very ornate design work, but I am guessing it's from the metal casting process, not decoration.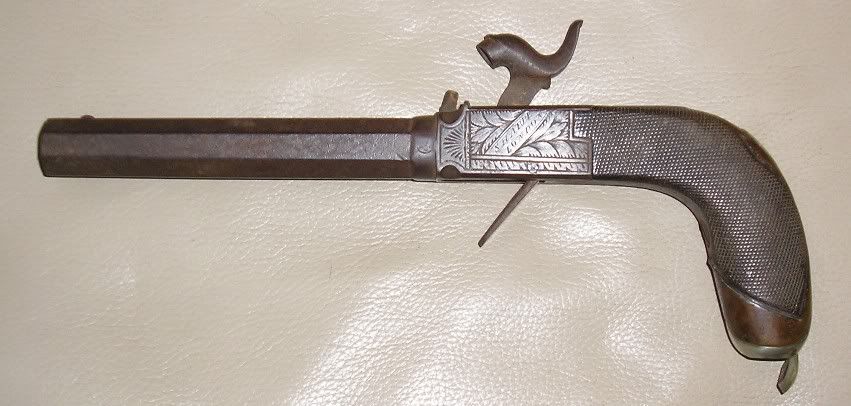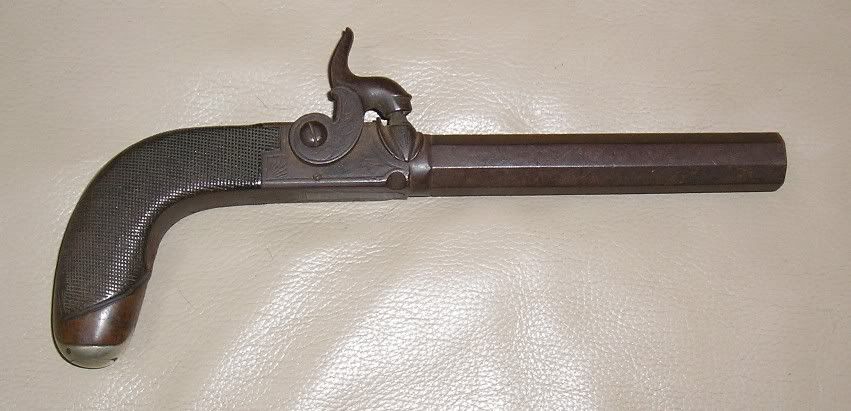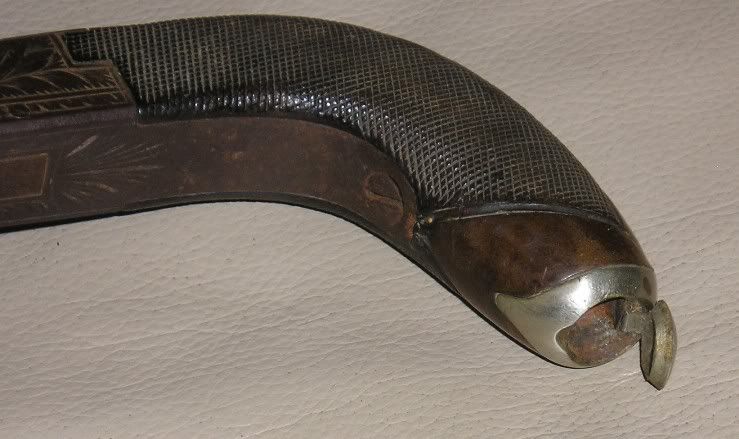 Can anyone help me positively ID it or give me any more ideas on where to find information?
What is the general value of something like this?
I did just find this proof mark on the side of the barrel.
It's a Belgian ELG oval proof mark. Researching to find out what that means right now.