I am looking into getting my first Mauser and would appreciate others opinion on what to get. Not looking to spend $500 - $700 with Classic or $1,000+ for a matching german rifle. Looking for something in the $300 or below range that I can shoot and pass down to my kids. Read some good reviews on the Yugo 24/47's (Wideners) and see the M98k (SAMCO with winter trigger guard) and M24/47 (SAMCO) out there. Must say that I reallly like the looks of the M98k because it "looks" more like what I suspected it would. If that makes sense.

Thanks in advance for opinions and suggestions!
I also considered samcos m98k for my second mauser, but the condition described pushed me away. I ended up getting an all matching m48 bo at a gun show. Wideners and sog have regular m48s for $270 i dont think anybody could go wrong with one. Also if you dont mind a strait bolt im sure a 24/47 would be a good one as well.
Antique 7mm - you can mail it to yourself when you go hunting. If you get a Lowe, you won't even have to remove the scope mounts to prove it's antique.

Gig 'em,

backbencher
If you happen to see a Spanish FR-8 in decent shape for around $300 in your searches, I recommend getting it. They are handy little .308 Mausers.
Beautiful weapon. ty for posting!
Originally Posted By shadawick:
Get a great Yugo 24/47 all matching when you can!
A lot of them were original VZ24's
that were remarked with the new Yugo communist crest in 47.
Many of them are in better condition then original, matching M48's! Most were rebuilt and put into war reserves when the new M48's were put into service!
The VZ's were re-arsenaled into the M24/52C, not M24/47's. Kragujevac began repairing the reparation VZ23's and VZ24's in 1952. These well have some of the original Czech markings.
The M24/47 is a re-arsenaled M1924. This started in early 1948 at Red Flag Enterprise (Preduzece Crvena Zastava) The established quota. was 23K but only 10K were assembled the first year.
From 1948 to 1951 the Serbs re-arsenaled about 200K M98/48's. These are the German MOD98 rifles. The received a new crest, some received new barrels (these are .250 shorter) many retain the original German laminated stocks.
The M48 series are all NEW construction in the post war era.
It shouldn't be to hard to locate any of these rifles in like new condition for around $300. The 24/52C's and original M1924's can be at premium prices.
The 24/47's generally have a very smooth operating bolt. The bolts on the first M48's are not as smooth and do improve as the Serbs improved the rifle building skills. The 24/52C's are the best Serb rifles IMHO.
Mid 50's M48BO, best of the M48 series.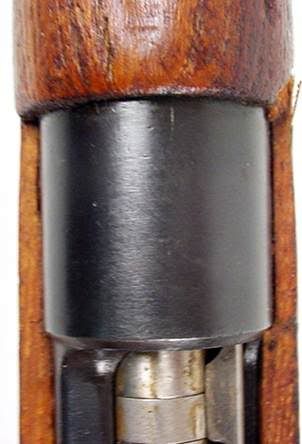 M98/48 or MOD98, many retain many of the German markings.

M1924 in original stock, the stocks well have a serial number on the right side just below the receiver ring.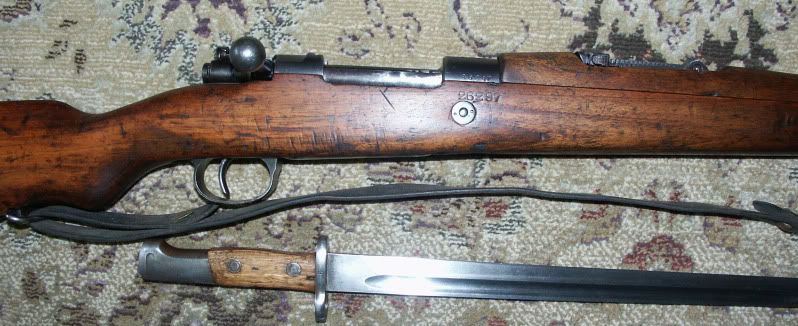 Number matched parts on M1924.
M24/52C
Pair of M48's and a M24/47.
I stand corrected! You obviously know your Yugo Mausers! Great info, insight and pictures! Thanks for sharing!
The Serbs and Slav's have a great fire arms history. Lot of politics involved. The president of the commission that was to acquire rifles at the turn of the 20th century, a Maj Kosta-Kola Milovanovich married into the Mauser family. Gerg "Luger" was part Serb from his mom's side, spoke fluent Serbian.

Branko Bogdanovic's book "Serbian and Yugoslav Mauser Rifles" is a great read and has the most current info on these rifles.
Thanks for all the information.
I picked up the below RC K98 yesterday locallly and ordered a Yugo 24/47 online ealier today. Guess I blew right past the whole "1st" mauser purchase. Not surprising. I also saw a Spanish FR-8 at same shop yesterday in .308 but he wanted $399.00 for it. Neat looking weapon!!!
The FR-8s are neat. $400 is about going rate for one, but you can find them cheaper. Mine ran me $350, maybe you can talk down the shop owner?
Originally Posted By Wendelsnatch:
The FR-8s are neat. $400 is about going rate for one, but you can find them cheaper. Mine ran me $350, maybe you can talk down the shop owner?
I am going to try. Sent him an email earlier. Thanks!