Which do you prefer, looking to get one but never handled either. I feel that the wood stock 60 will hold up better long term, purely guessing on this one though.
I prefer the wood...simply because you can strip it down and stain it however you want. I'm not a big fan of the synthetic stocks...especially on cheap guns
I started with this.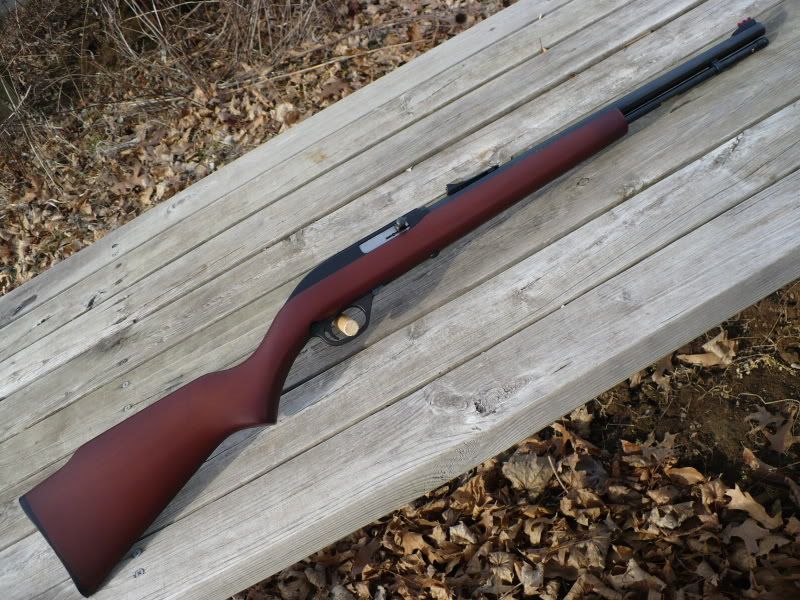 And ended up with this after buying a Boyds stock and a few other goodies for my 60.