So I'm getting my tax return back soon and I want to pickup a new Browning Buckmark. I'm planning on getting the
"Camper Stainless"
model, and then adding a
black
colored Tactical Solutions 5.5" fluted barrel.
I'm wondering how this will look with the stainless slide, and so far I've been having trouble finding pics of a Buckmark that's setup like this.
Any way you guys/gals could help me here?
Thanks!
Sorry, I don't have the 5.5" fluted barrel, but maybe you can see what it looks like a little with this:
Not exactly what you asked for, but I rarely pass on the opportunity to post a pic of
Buy the integrated top rail/adjustable rear sight while you're at it
Everyone that shoots this gun falls in love with it, accurate and the balance is perfect
Here's one I did up awhile back.
7.25" TS fluted barrel
Nickel slide/controls
Sweet-lookin' Buckmarks, Guys!
not exact, but close enough it might help.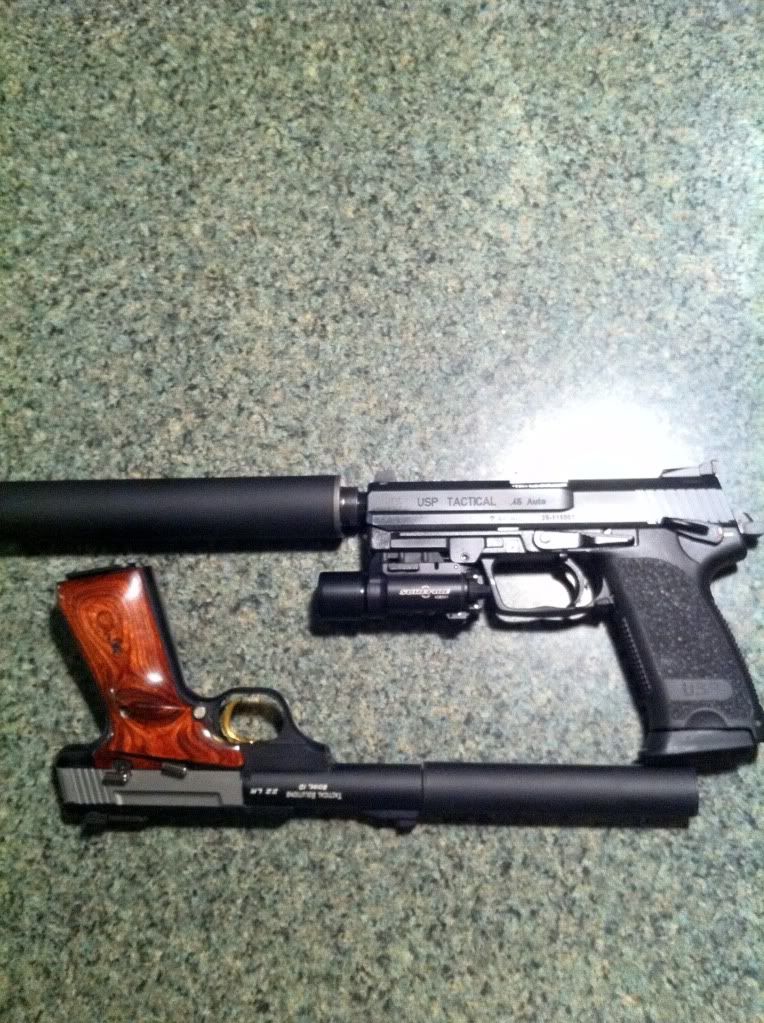 Posted Via AR15.Com Mobile