I saw teh article in Combat handguns and the pic on the Para website and noticed two things:

CH article shows smooth back grip safety, Para site shows speed bump grip safety
CH Articel shows Novak style sites, Para site shows Heine style sites.

Anyone know which is the current production version?
No one has a 9mm lTC who can anwer the question?
Dawg180,
I have one I recently picked up and the rear sight resembles Heine. It seems that all their new guns have this rear sight and I for one really like it.
As far as the grip safety goes, it is the same as my other Para guns were and though I like the memory bump style, this one works just fine.
The one thing I do like on my 1911's, that this gun does not have, is front grip panel checkering or stippling. I found a pair of the wrap around grips that I had on a Colt. They are kind of stipple textured and are a sticky feeling rubber compound and wrap around the un-checkered front strap. They give a very solid feel when held and dont move around on wet or oily hands. They come with medallion cutouts so I took the medallions out of the Para grips and put them into these. I really like the overall look of the all black gun and then the gold painted grip medallions.
I carry it in a couple of different holsters.
IWB in a Milt Sparks Versa Max 2
or OWB in a Tucker HF-1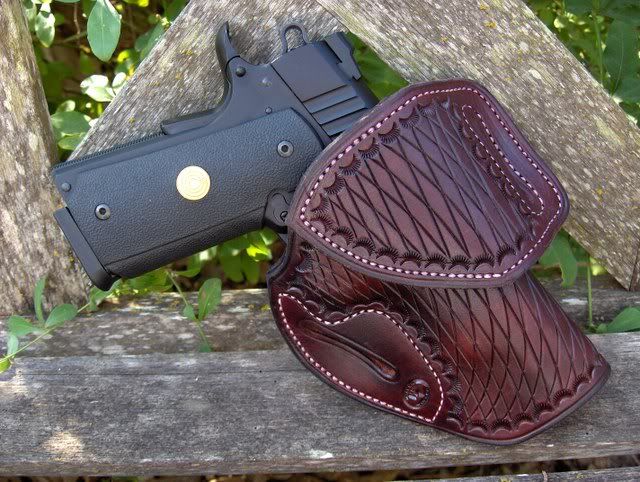 tex45acp
My LTC came with Novak style sights and smooth grip safety. I saw those pics in the article and thought mine would come with the bump.