kel-tec pf9......is this a good idea or bad idea ?
i put some markings (silver permanent marker) on my pf9 to let me know when i am close to "hammer drop"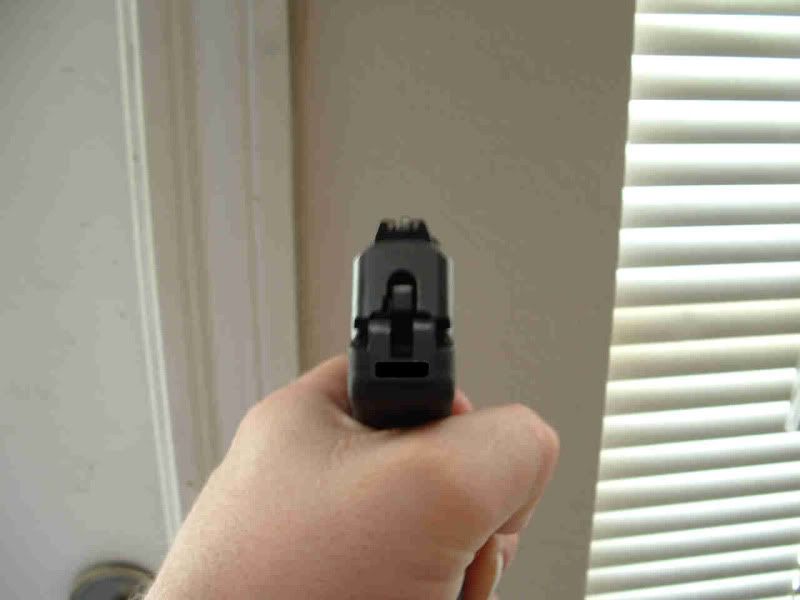 so when ever the line is straight across, that is when the gun fires.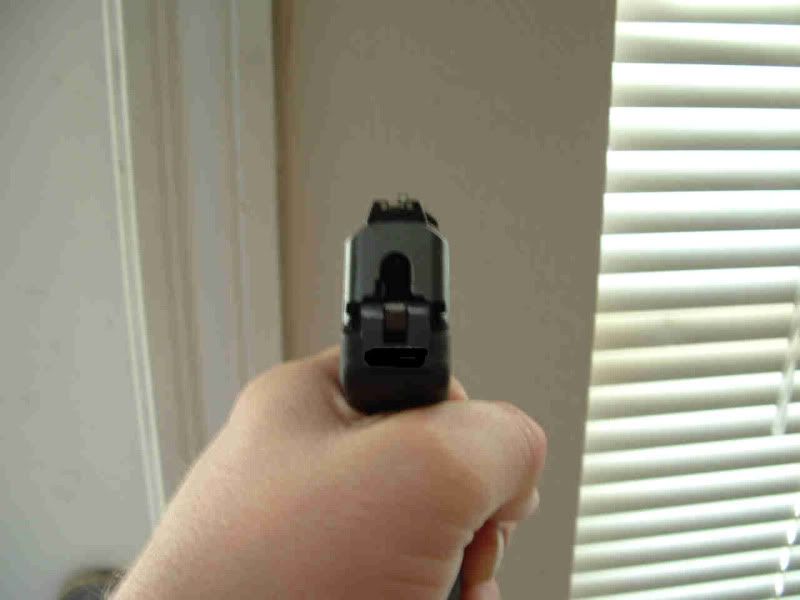 its a visual reference to know how much trigger play to take out and when i am getting close to firing the gun.
so....good idea? bad idea?
Well,it seems like your anticipating the gun to go off. Is the PF-9 for carry? If at the range you pull the trigger slowly enough and focus on the hammer movement then your not focused on the target and shooting properly. Your not going to be looking at that hammer in a SD situation would you? I think you'd be more focused on a BG. Seems to me like your having a hard time with a DAO trigger and when it releases. Train the way you would react in a SD situation.
I cannot for the life of me figure out why that might be desirable or helpful. There are millions of things you
Can
do to a gun. The list of things you
should
do to a gun is much shorter.
Train your finger, it's muscle memory that will tell you when the hammer drops, don't look at the hammer this is just bad training, learn with your finder when it will drop. Keep focused on the front sight not the hammer. In what way would this be useful?
I really don't think this is a great idea. You should be looking at the target/sights not the hammer. Under stress, you will likely be pulling the trigger faster and harder than you are used to, and the kind of control you are trying to achieve is a lot to ask.

Practice a smooth consistent trigger pull, and let the break be a bit of a surprise, while keeping your sights on. I have tried "staging" triggers on double actions by pulling back partway, then slowing my pull. It sorta works, but when time is short all that goes out the window and I always ended up throwing those shots.
Well it definitely isn't hurting the gun any...But like everyone else has said, you shouldn't be focusing on the hammer when you're firing.
How about looking at the LINE at the top of your sights while you have your targed IDd in the background?
Front Sight! Front Sight! Front Sight! Don't look at anything else once you have identified a threat or a practice target and have made the decision to shoot. Always focus only on your FRONT SIGHT. A proper sight picture with your sights lined up is the threat/target out of focus. Your rear sight slightly out of focus and your front sight "CLEARLY" in focus. I have been an FBI and NRA Certified Firearms Instructor for years and teach other officers how to shoot and also supervise qualifications. I struggle with getting officers to do the same thing. Your shooting will improve if you superimpose your front sight on the target.
My 2 cents for what it is worth.