Opinions on Charter Arms revolvers
How about it guys? What are your opinions on Charter Arms products?
No experience with the new products/current company, but the old ones are GTG in my experience...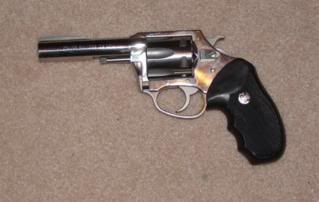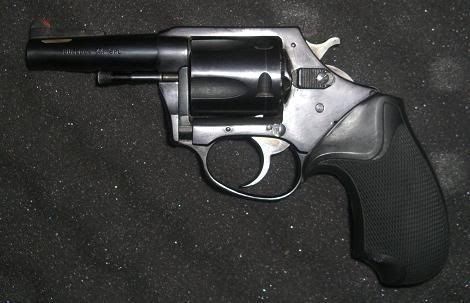 Old .38 - shoots like it looks = not good (accurate).
owned a newer production revolver and looked at some in the store, roughest bores I ever saw on a gun. Would literally push lead shavings out when cleaning the bore only after 20-30 rounds.
Originally Posted By Quake_Guy:
owned a newer production revolver and looked at some in the store, roughest bores I ever saw on a gun. Would literally push lead shavings out when cleaning the bore only after 20-30 rounds.
Well, that's not good to hear. What model was this? I've always had a hankering for a .44 Special Bulldog but never 'pulled the trigger' on buying one. Perhaps my money would be better spent elsewhere.
see my post in "revolvers"- someone asks a similar question. I believe you would be making a mistake to purchase one of their firearms, particularly when there are so many other quality options.
I have the older Target Bulldog never had a problem its been an amazing ccw piece.
I've got a older CA 3" Bulldog that I got used in the mid 80s. Never had a issue. The Charco and Charter 2000 have been known to have some issues. The newer ones have all been reported to be GTG. My DIL got a Pink Lady last summer and haven't had any issues with that .38. Have also heard good things with their current Pathfinder .22LR/Mag and Patriot .327 Federal guns. I would take a CA over a Rossi/Taurus anyday.
CD
Have had a CA Undercover bobbed hammer .38 in my front pocket everyday for...ohhhh....10 years. I like the stainless because I have acid for blood and sweat (A friend won't let me touch any of his blued guns, because he forgot to clean one once after a day at the range.....My finger prints are still there). It always goes bang. It may not be the most accurate, but that may have to do with the fact that I'm not a great DA revolver shooter. It is cheap security and hides well. Whether I have my Glock 19 on my hip or not, I don't go anywhere without my CA. It's been a great investment. That said it simply isn't as refined as a S&W. If you need that, then go with the smith.

ETA. CombatDiver, I just saw the dates in your sigline. God bless you.

Purchased a stainless Charter 2000 Undercover in .38 Special as a gift for my sister a few years ago. No problems with it in the time since then. But that's just my experience.
I've owned 8 different Charter Bulldog .44s. You could say I like them. Light weight. Plenty of power. I would like to have a couple of the older undercover .38s.
I've never had a problem with any of mine. still have 5. Wish I hadn't sold the other 3.
I have one of the late 1980 .44 Bulldog Pug models. Shoots very well and kicks like a mule. It is a safe queen, haven't shot it in 20 years but have about five boxes of ammo. It used to be the bedside weapon. No experience with the new company weapons.
I've owned 3 Bulldogs.

1st one was my unoffical, and illegal back up weapon for Desert Storm. It rode in a canvas belt pouch for the invasion, and I was mightly glad to have it. I had to bury it in the sands of Saudi, my unit was having one of its loss of sanity searches for war trophys.

Second one I bought in the 90's, and it began to have some problems with the cylinder release. Fixed it with parts, and sold it.

My current one is nice. I think CA went or was about to go bankrupt, them was bought up or had money invested in it. I have the stainess 44 model, and the fit and finish are nice. No problems so far. It kicks, but with Horaday ammo, it's more of a shove that a sharp kick. I hate recoil myself, and it's tollerable.

They're not very expensive (paid 350 for mine), and it's a good package for what you pay. Loaded with 2 Glasser blue tip rounds, and 3 Hornday JHP, with that big 44 bore, it would get someone's undivided attention quickly.

Buy it, try it, keep/sell depending on your liking of it.