Magwell for Springfield 1911-A1 Loaded
I'm looking for a stainless magwell. Right now I'm leaning toward Wilson Combat's two piece. It cannot fall off or come apart, and I don't want to weld one on; although I could I suppose. TIA
I would also take a look at the S&A magwells. www.smithandalexander.com Just my $.02
Thanks for the suggestion. There isn't much of a price difference between the two. Wilson Combat has better pictures, I can't really see the details on the Smith&A.
The Smith and Alexander is the one i would recommend. Its a one piece magwell and mainspring housing so no separation. They are very well made, I installed one on my loaded. Also it gives you more surface to put your hand around because it extends straight down.
Heres a photo..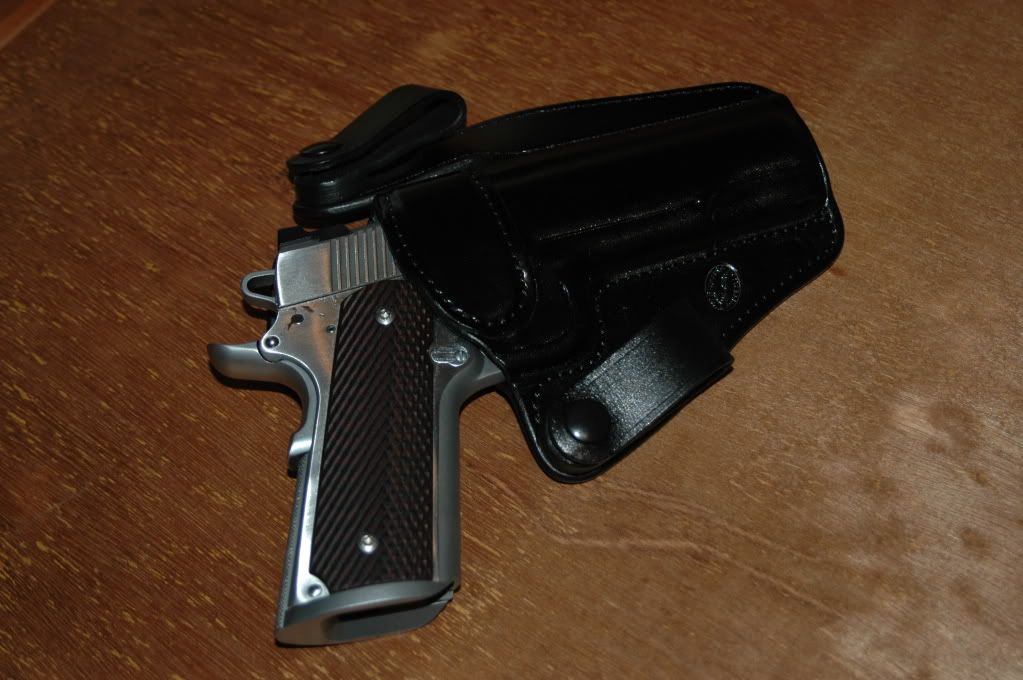 Most manufacturers end up using S&A, they're good at making magwell mainspring housings. They are called the 'magwell' people. One-piece design makes for less prone to breakage from two-piece designs, as screws may back out.
me likey :)
Yesterday my blued S&A MSH and spring kit arrived from Brownell's so that I can 'lose' the stupid lock on my Springer Mil-Spec. It looks great, dropped right in, and fits to a T. I'd say you'll be happy with them.
Every single S&A magwell I ever installed could benefit from a blend job in the magazine well. Makes the mag funnel more functional and looks more like it belongs there and not like a add on kitchen table top job.