My GF gave me these grips for Christmas.
I like how they compliment the carbon fiber finish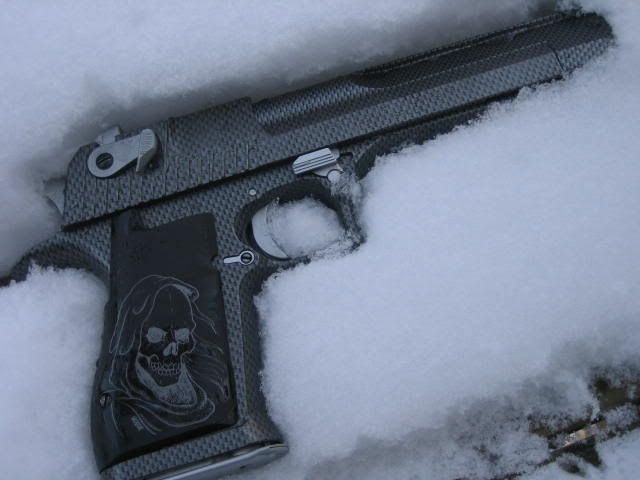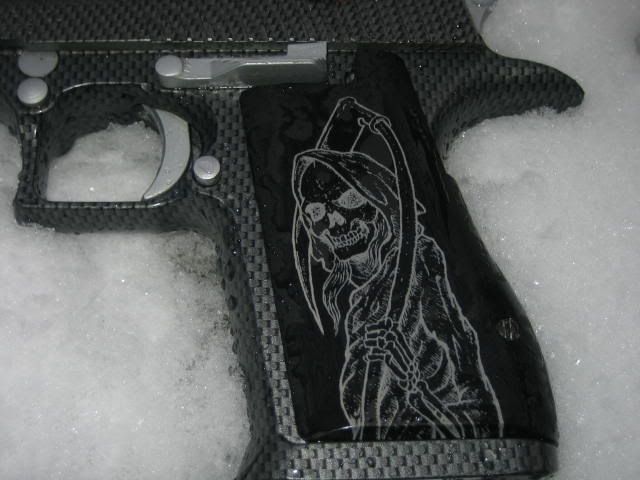 Nice, Im thinking about getting a carbon finish on my frame since it has some stains on the stainless
Originally Posted By cantgrowup:
How much does a finish like that cost for the DE?
The carbon fiber finish ran me a bit over $100 for the pistol. You can read about it here:
http://www.ar15.com/forums/topic.html?b=5&f=30&t=81964
The CF finish looks kinda cool. As far as the grips... As long as you're satisfied. That's what counts.