Desert Eagle Carbine
My father is wants me to build a shoulder stock for his DE.

Of course, I would also need to put a brake or something on his 14" barrel to keep everthing legal.

Has anyone done something like this before? Is there by chance a stock on the market already, to save myself alot of work?
If you put a stock on it then you fall into the SBR category.
Not with a 16"+ barrel.

This picture is reportedly from somewhere in Europe, and I know the picture is more than 10 years old. If you can build one, I'd be really interested. I've got a silencer on my DE, and the thing is huge. A SBR with the can would be really handy.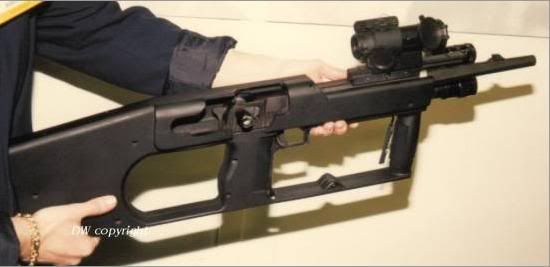 That looks like they cut up a pump shot gun receiver and a few other things to cobble that together, I wonder how well it runs?
This would be sweet and yes it does look like shotgun parts.

Jon
I used to be on a DE forum long time ago. I believe that pic is from Germany where they were doign some radical mods to their DEs including comps and other wacky stuff.


-Foxxz
A "silencer" on a DE? Pics, please....
I started gathering some parts for a prototype. Maybe something could come of this.

I built a prototype Glock stock way back in '91. All it did was got me mixed up in mold making for almost 20 years.

I never finished developing my own Glock stock, but a few other companies did.

Oh well, shoulda, woulda, coulda...
Apparently there was a model that came with a stock and was setup as a carbine, "law enforcement only" model. Somebody posted a picture that was in a gun book. I'll have to see if I can find it.
Originally Posted By HelloMcFly:
A "silencer" on a DE? Pics, please....
Here ya go. I had a 10" barrel chopped & threaded, and use my Bowers CAC-45.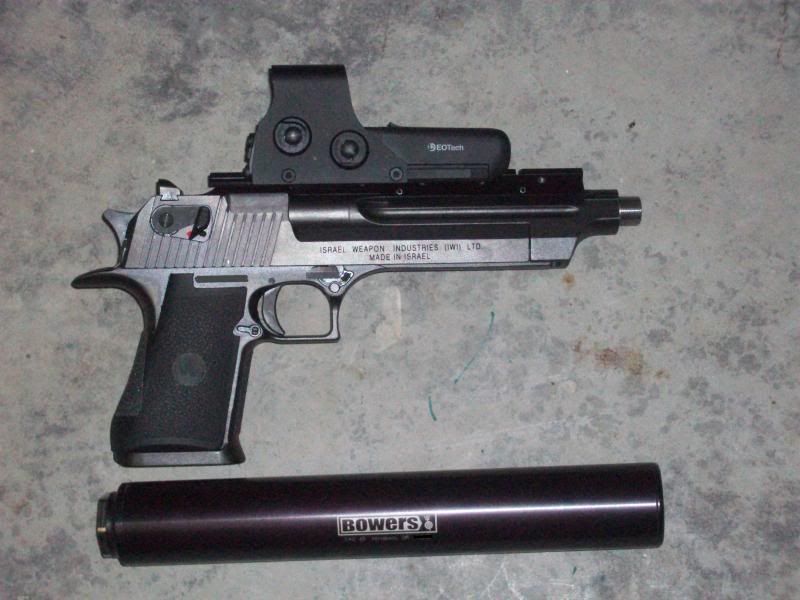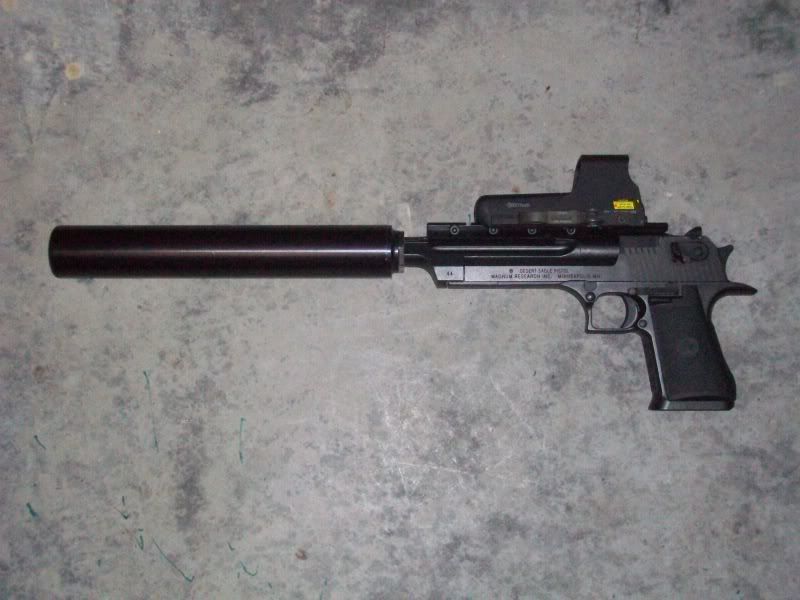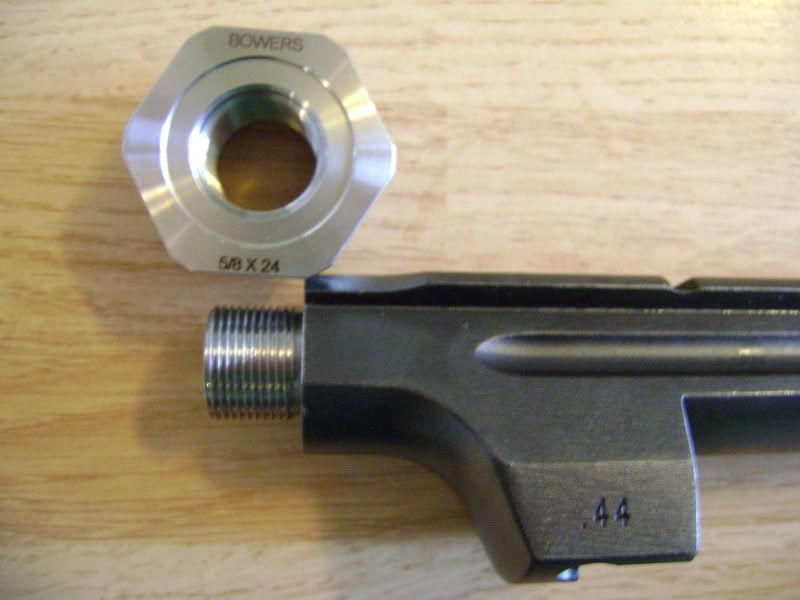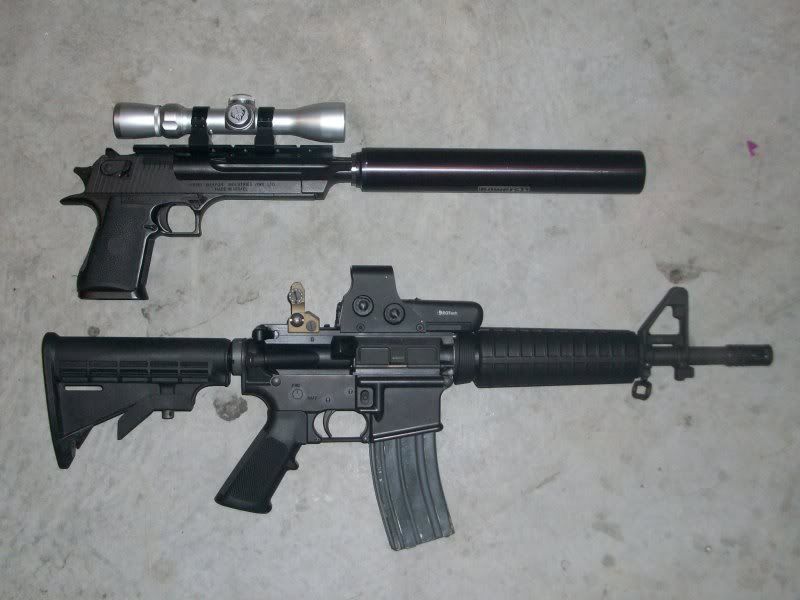 [YOUTUBE]
http://www.youtube.com/watch?v=58c-zuwFwzQ
[YOUTUBE]
http://www.youtube.com/watch?v=1yvhggSNiUc
[YOUTUBE]
http://www.youtube.com/watch?v=WhgZYBRh0ZI&feature=related