well, the ffl called and said my USP 45F is there. so this afternoon i fill out my 4473 and in 72hrs., its mine. got it on a private sale from a guy in TX. He claims he bought it new a year ago and now he's clearing out some stuff and NEVER shot it. so $625.00 shipped for the gun with 2 12 round mags and everything else. the cheapest i could find it new was 760 from buds and the gunshop close to home wanted 875. i've wanted this pistol since i saw it for the first time back in 1998. i loved the way it felt in my hand. i'll post up some pics this afternoon. while floating around the EE, i picked up 2 more 12 round factory mags and a set of trijicon nites for it over the last week.

so guys, how did i do?
Enjoy it bro and that's a good deal. Buying another fullsize 45 myself for the same price you got yours.
I'm a fan of the hogue rubber grips. Some swear by them, some hate them. With that said the 45 fullsize is a fine shooting pistol and should give you many, many enjoyable rounds w/out a malfunction. H&K's are some of the finest handguns given to us by the gun gods.
here it is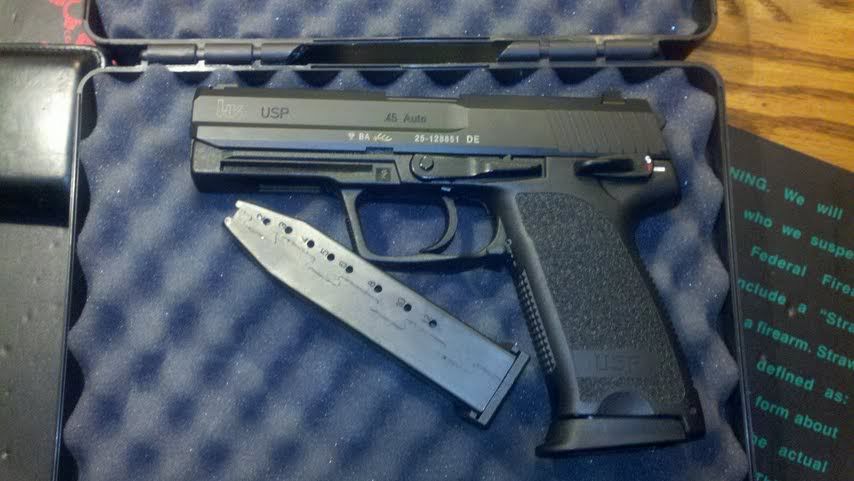 2010 date code...never been fired
Great find. Congratulations.
Welcome to the HK addiction.
Nice grab, and looks like it is in great shape. I am sure you will be very happy with it.