I just wanted to say hi to everyone and share some pictures of my new leather from T.J. Edmond.
I love my Glock 27 so much that I decided it was time to have some custom leather for it.
I contacted T.J. at the end of December to make me a custom holster. I carry Appendix IWB because that's where I conceal the best. We covered EVERY detail on this project. Ride height, cant, cut/style, and color. The second part of the project was a spare mag and flashlight holder. He designed and built everything from scratch. When the project was done, he even personally DELIVERED the holster to me! What more could you ask for?!
So big thanks to T.J., and I hope yall enjoy the pics.
The mag and flashlight ride sooooooo comfortably, that I don't even take them off when I'm home.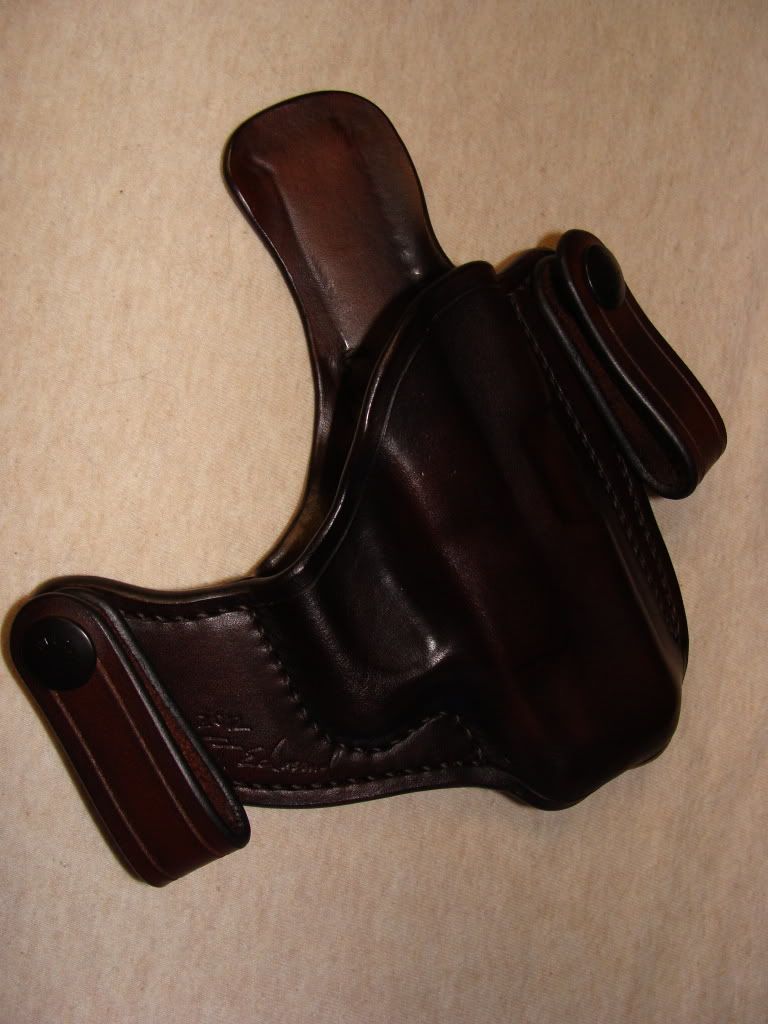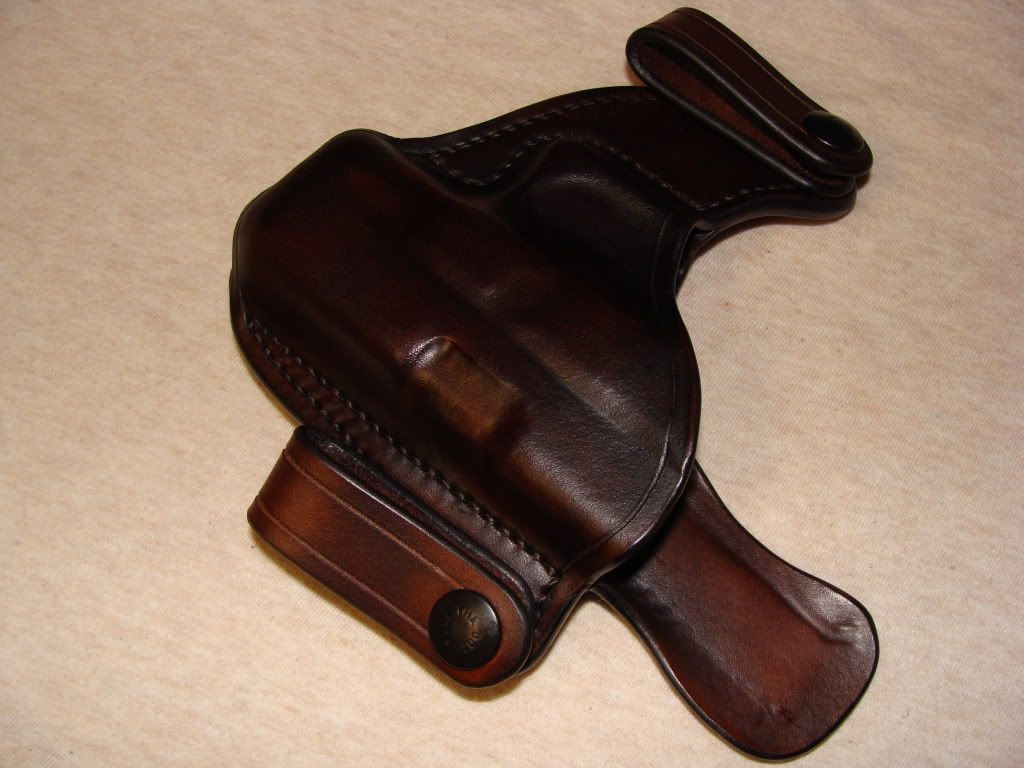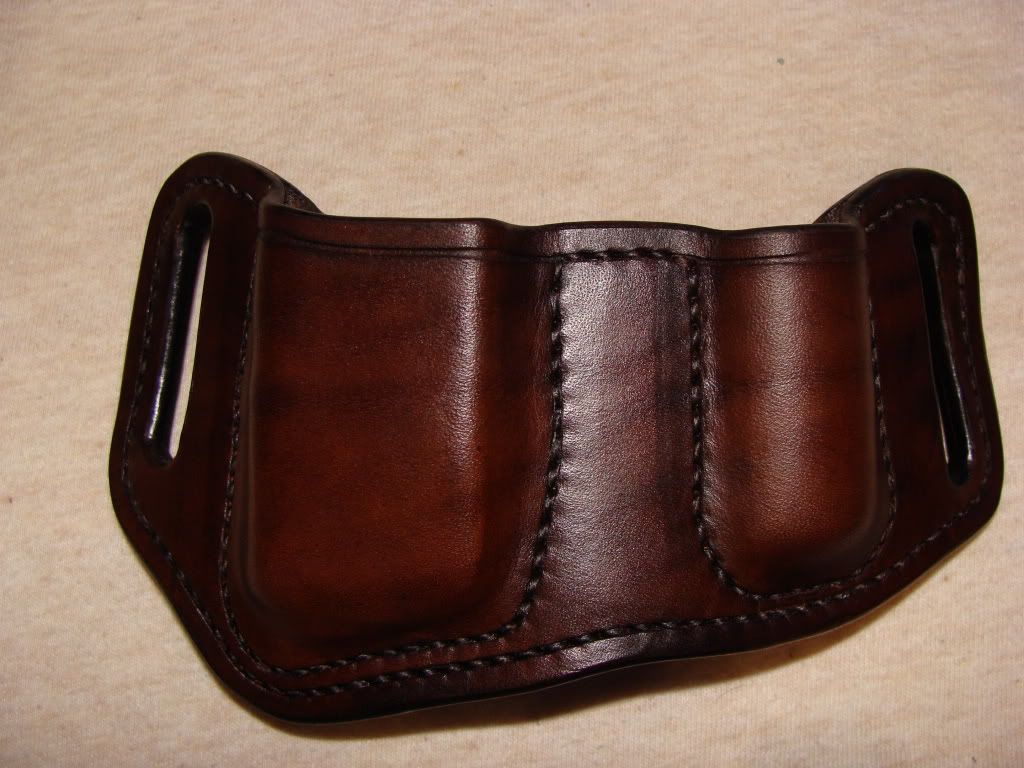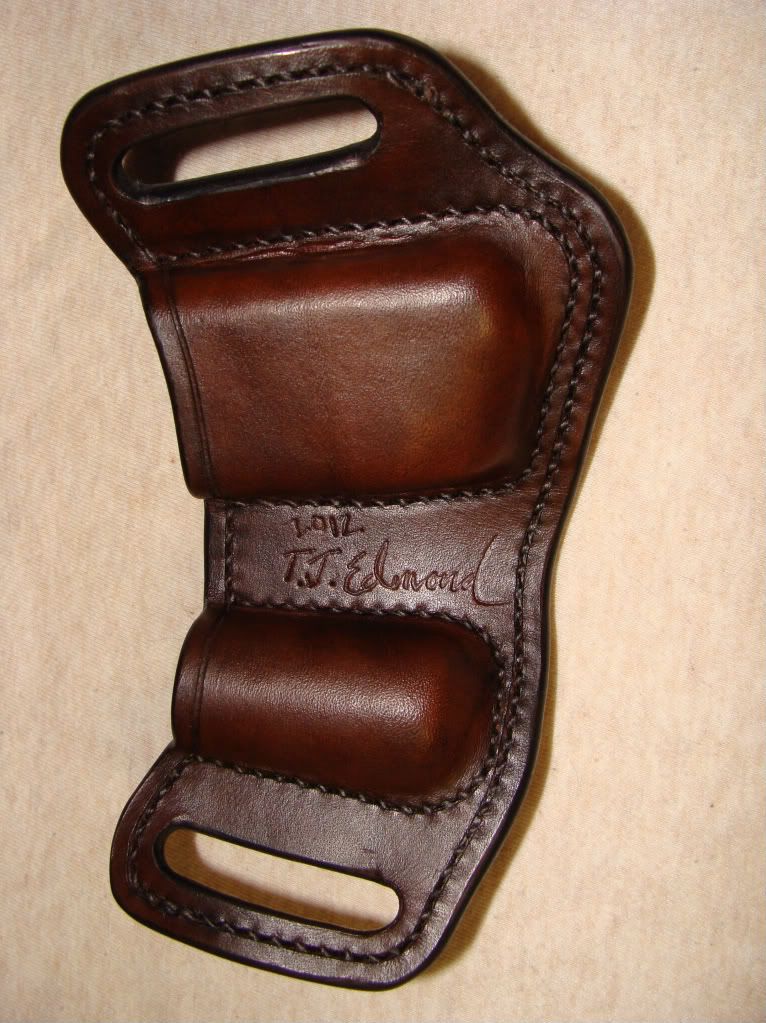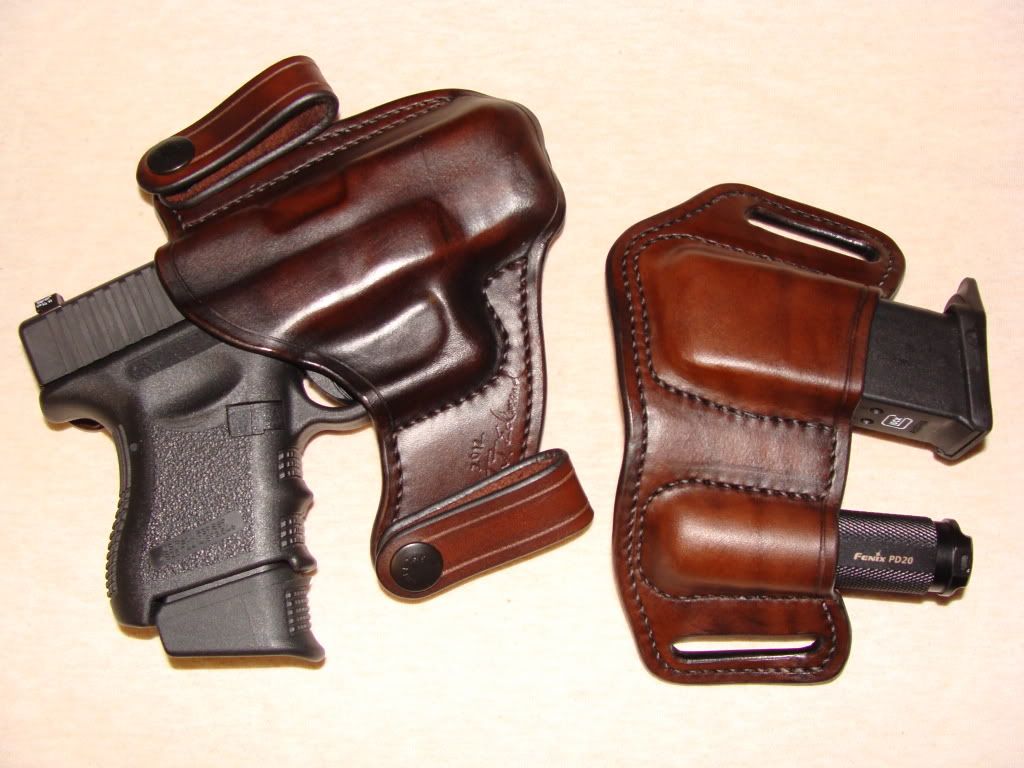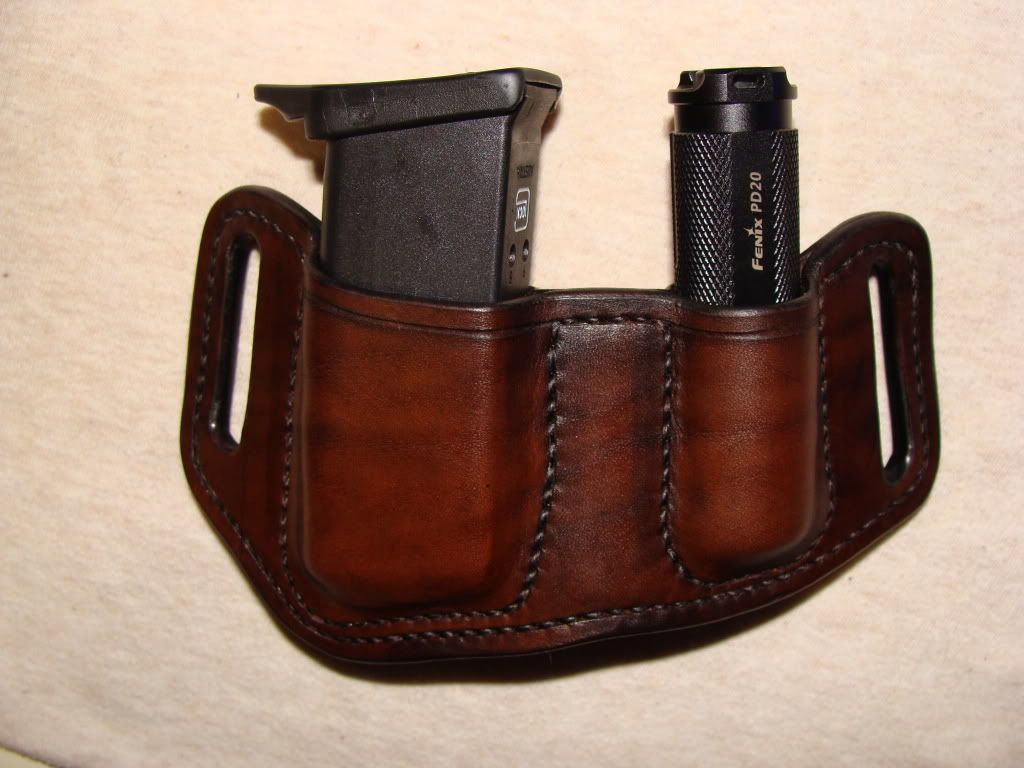 Nice looking setup.
Here are some extra photos show trigger coverage with the gun cocked... And a comparison photo showing the G27 in my Bianchi 100. Some people have thought that the trigger is exposed in the photos above... The gun was NOT COCKED in those photos....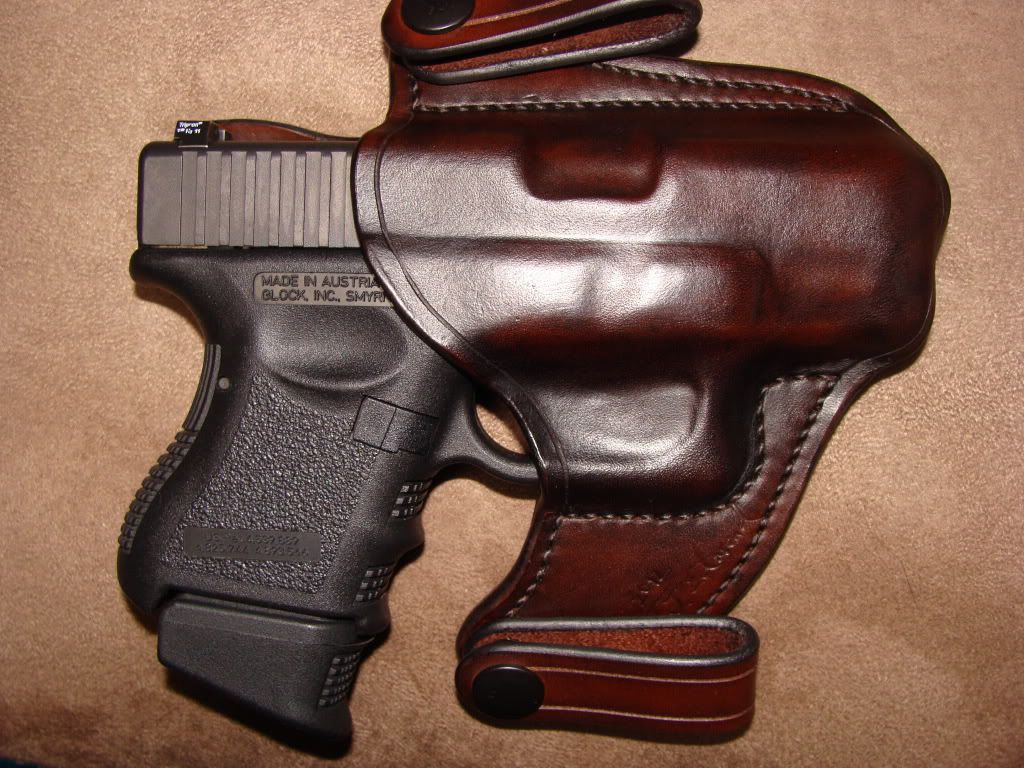 And the fit in my hand: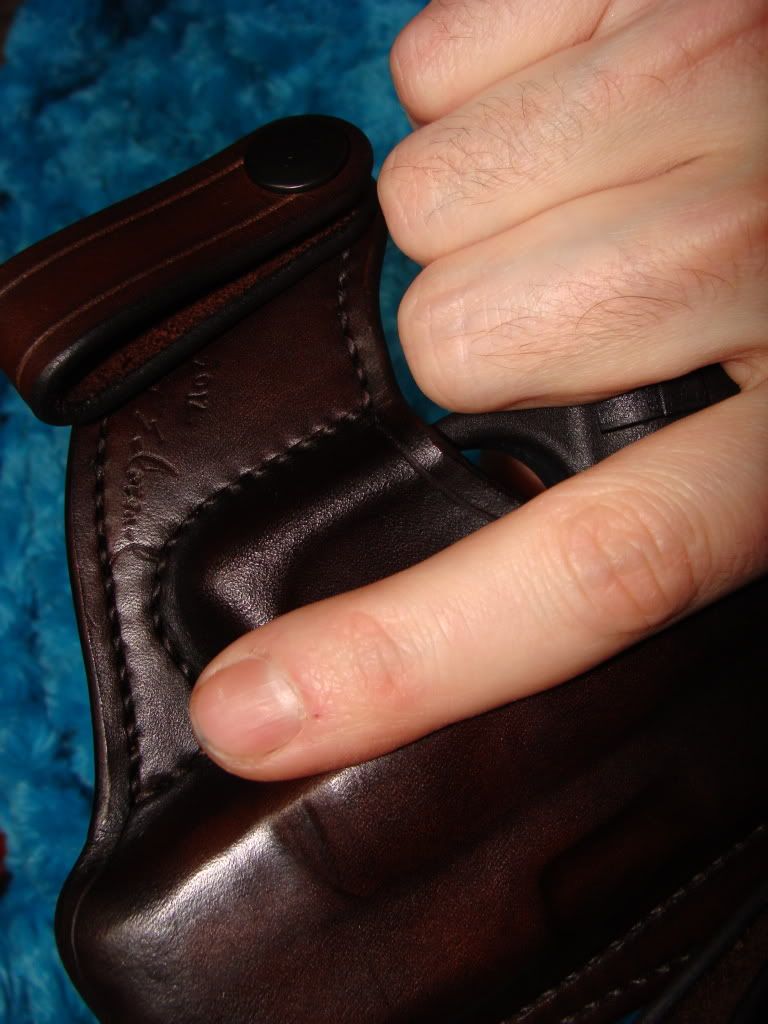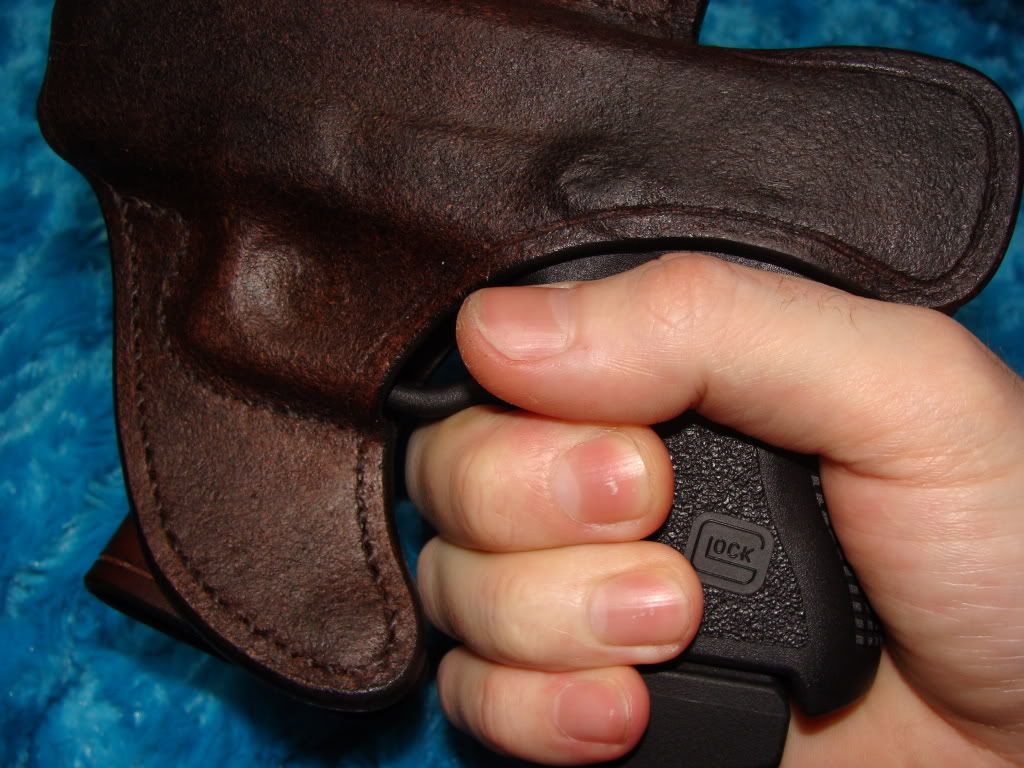 Beautiful holsters.
Here are some photos of the holsters being worn: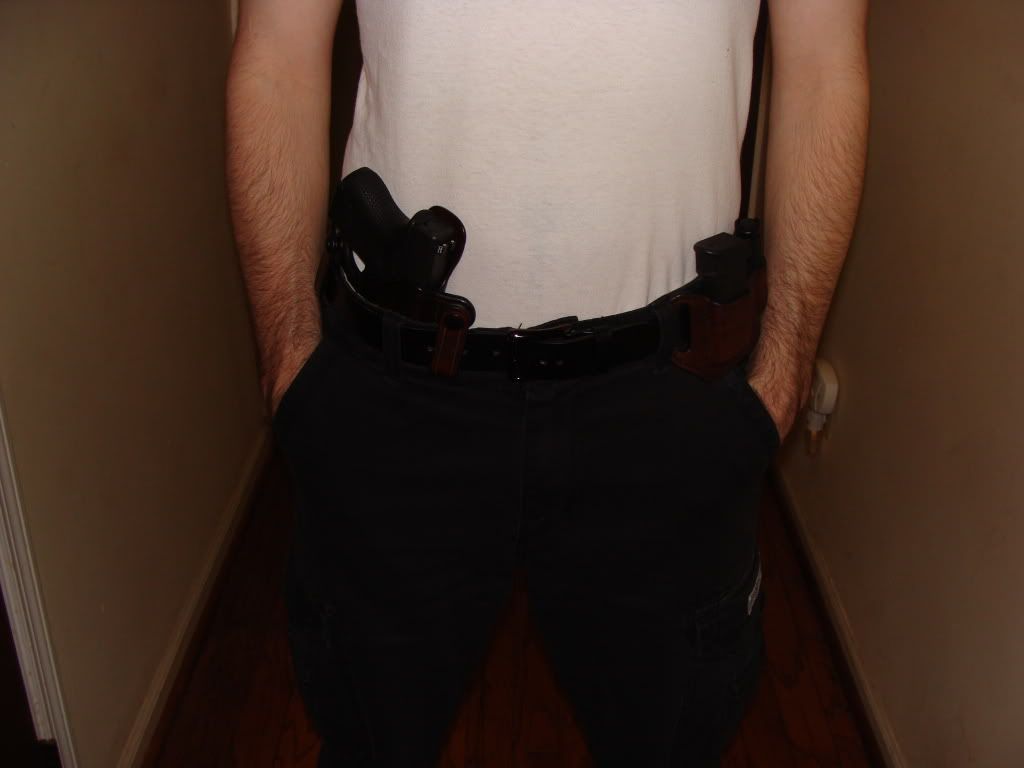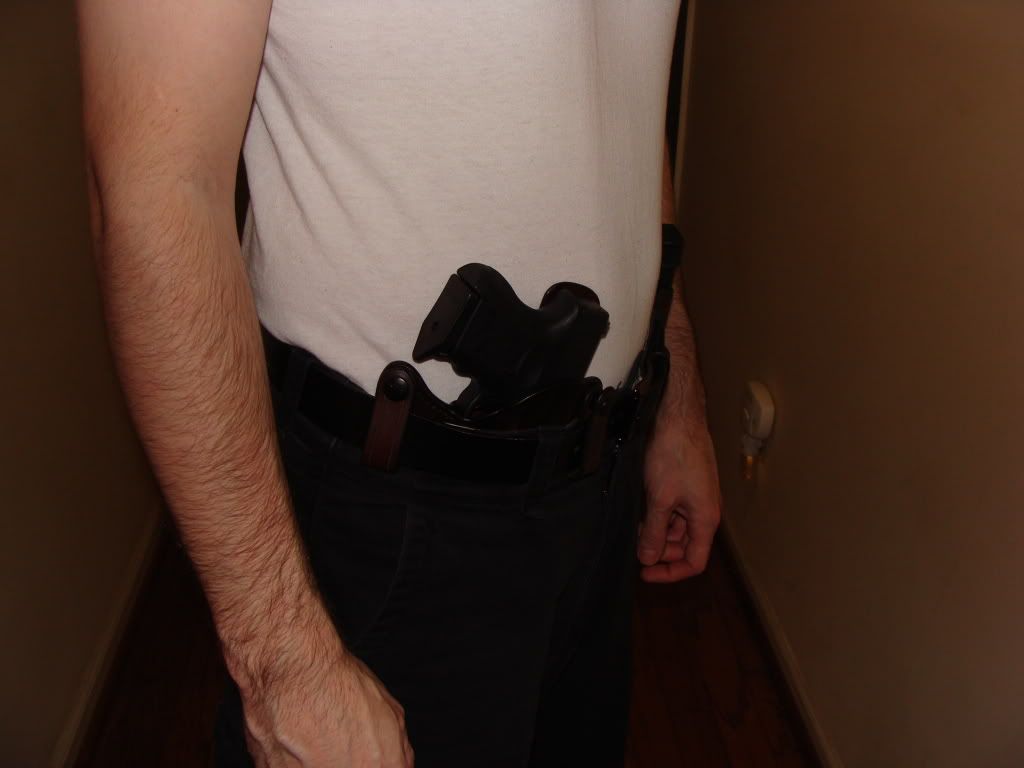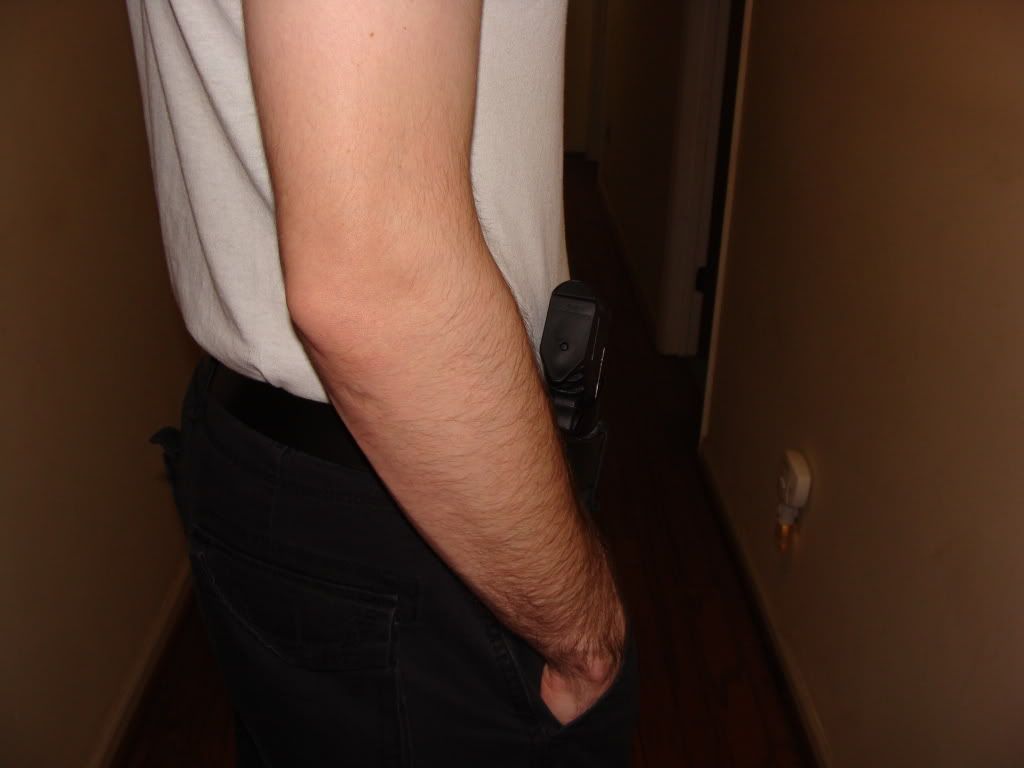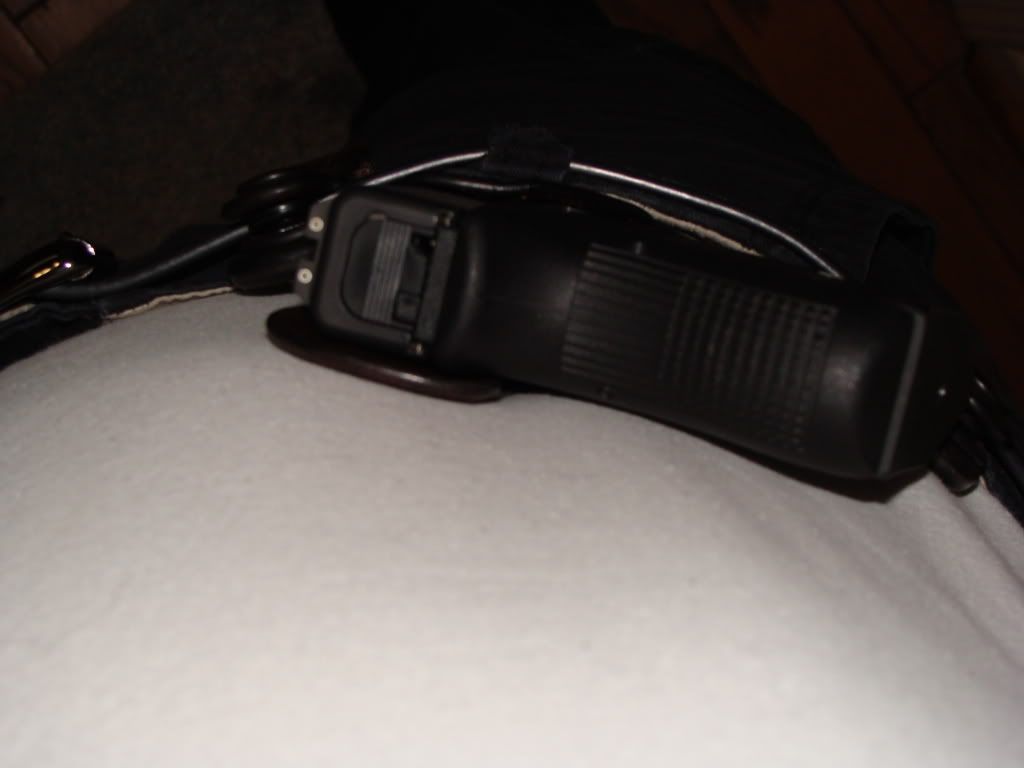 Nice! Im digging the setup! Looks comfortable
Whats up cuz welcome to ARFCOM ! I really like the set up cant wait to see it. Now come on over to the Georgia section in the hometown forums.