My buddy just bought a crossbreed for his M&P 9c. I've been looking at buying a conceal holster but after I thought about it, I can make my own with a little craftsmanship.
I already formed the kydex to my pistol, all I need now is some chicago screws, a piece of leather, and some clips.
Should I just buy the crossbreed clips or are there more/better options?
Here's a picture of the kydex before any kind of finishing is done.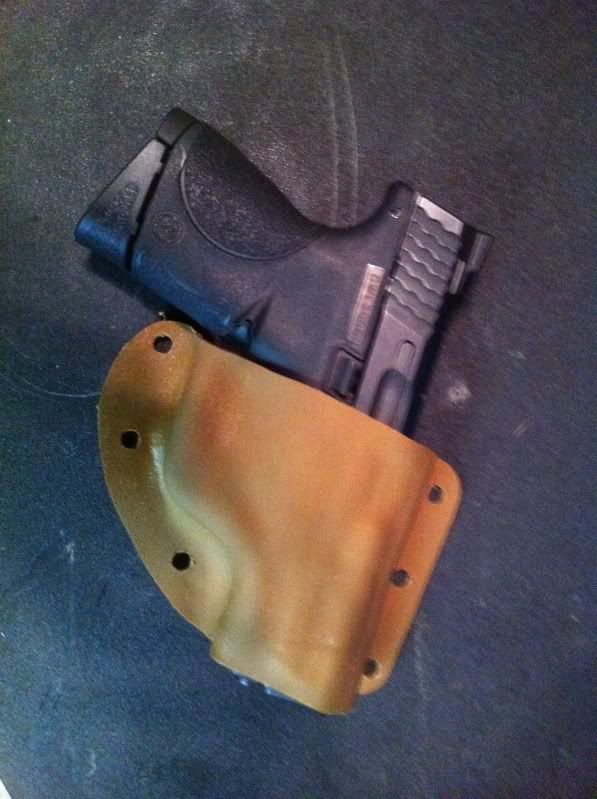 I used rivets and leather from hobby lobby, and clips and kydex from a knife making site for mine.