Brigade Gunleather
Does anyone have any experience with these guys? I've spoken to them, and Troy seems like a really nice guy, but wanted to see if others on here had any opinions. I know I can't stop going to the web site and drooling over the holsters... I think I'm gonna have to order one soon. They're just... beautiful!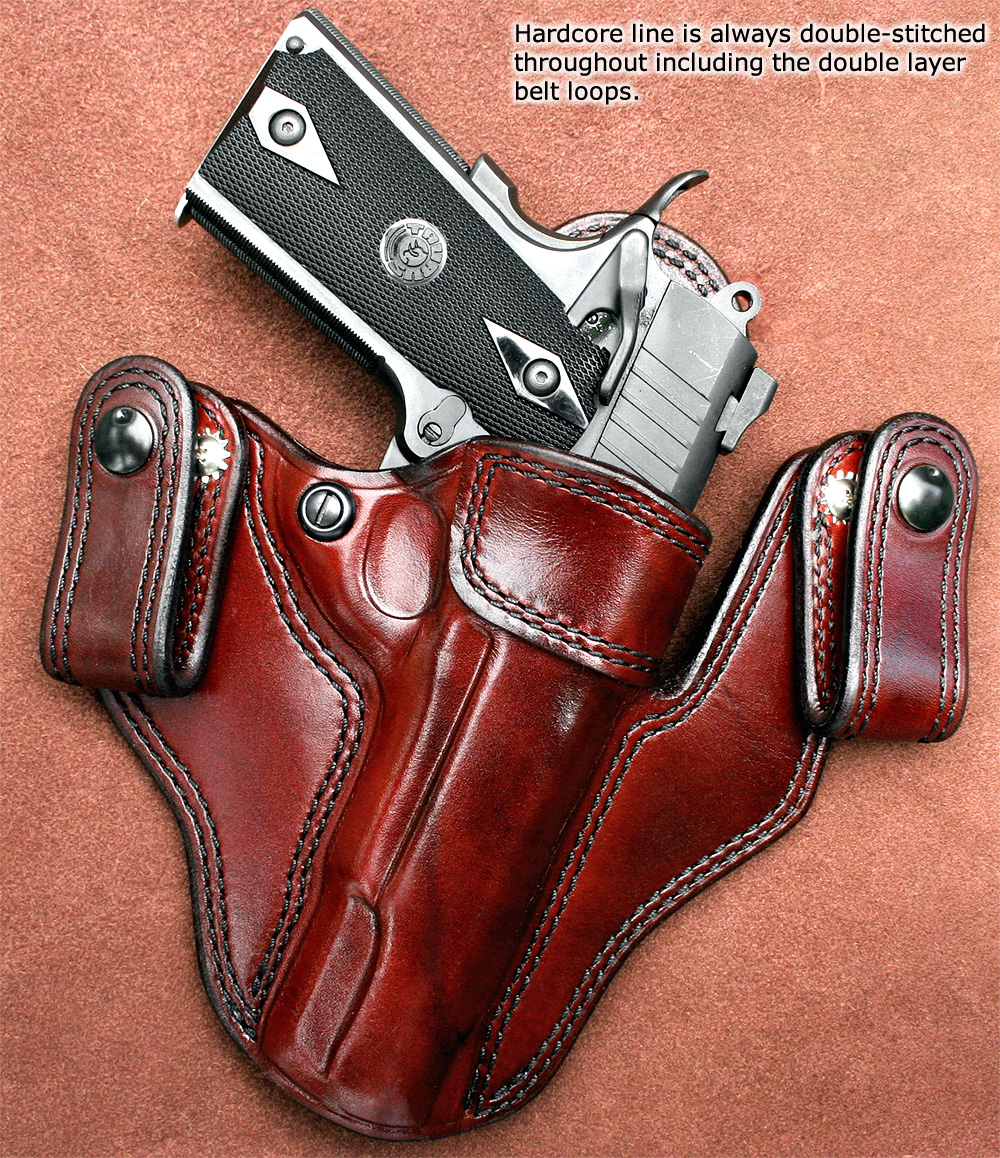 Brigade Gunleather Website

I wasn't aware that they were taking orders again. Thanks.

Well, I guess when I get one I'll have to review it for everyone else, huh? LOL!
Originally Posted By Staticxd00d:
Well, I guess when I get one I'll have to review it for everyone else, huh? LOL!
Please do. I've admired them for quite awhile.
I've been on the wait list for over two years so good luck.
I spoke with Troy today and placed my order. There wasn't any mention of a two-year wait list... in fact, even the web site says they're worst case 6 months out. You should give him a call. Number is toll-free, and on the web site.
www.brigadegunleather.com
I ordered the M-11 IWB in cordovan brown with a matching belt. I hope to have them in a few months... when I get them I will let everyone know how they are.
Like I said, I wish you luck and hope you receive your holster within the timeframe quoted.
I have an M11 for the Smith MP9c.

It is serviceable and does what it is designed to do. The leather is high quality. The holster is well built and very comfortable.
I compare it favorably with Milt Sparks VM2 in every way but mouth stiffness... the reinforcement on the holster mouth is slightly better on the Milt Sparks VM2.

My only gripe: I wish it covered just a touch more (1/4" or so) of the trigger area. I know it's just me being anal about a weapon with no external safety... but I'd prefer the entire trigger area to be inside the holster, as it sits, about 1/4" of the area behind the trigger is exposed.
Not a huge deal.

All said and done, it has replaced Raven, Pitbull and several other holsters as my "go to" leather for the MP9c.
I'll, in all honesty, probably order a Milt Sparks to replace it at some point as I prefer the stiffer holster mouth, but I am happy with the holster overall.