I purchased an excellent condition M&P .45 that was a police trade in. Came with night sights and 3 mags and didn't seem to have been fired much. I went out without cleaning it and it didn't do so well so I took it home cleaned and oiled and greased it at any place that I thought would have friction. When I say it didn't do so well I mean it would have a failure to fully chamber the round. It works pretty good now but I am getting a failure to chamber fully about 1 out of every 50 rounds. I am only using FMJ, 230 grain Federal ammo and this same ammo works in my other .45s with no problems. All it takes is a very minor nudge on the back of the slide to fully close.
I marked the first mag that was giving me a problem and now one of the other two is doing the same thing. Since the ammo works okay in the other guns I am not thinking it is an ammo problem. Any suggestions on what to check would be appreciated.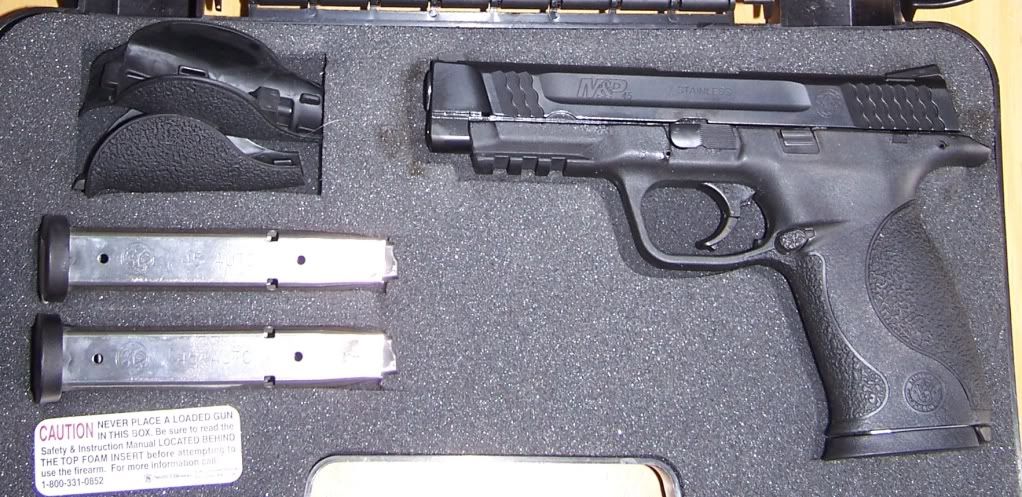 Closeup of feed ramp. It does have a rippled visual appearance to it even after it is clean. Perhaps this needs polished?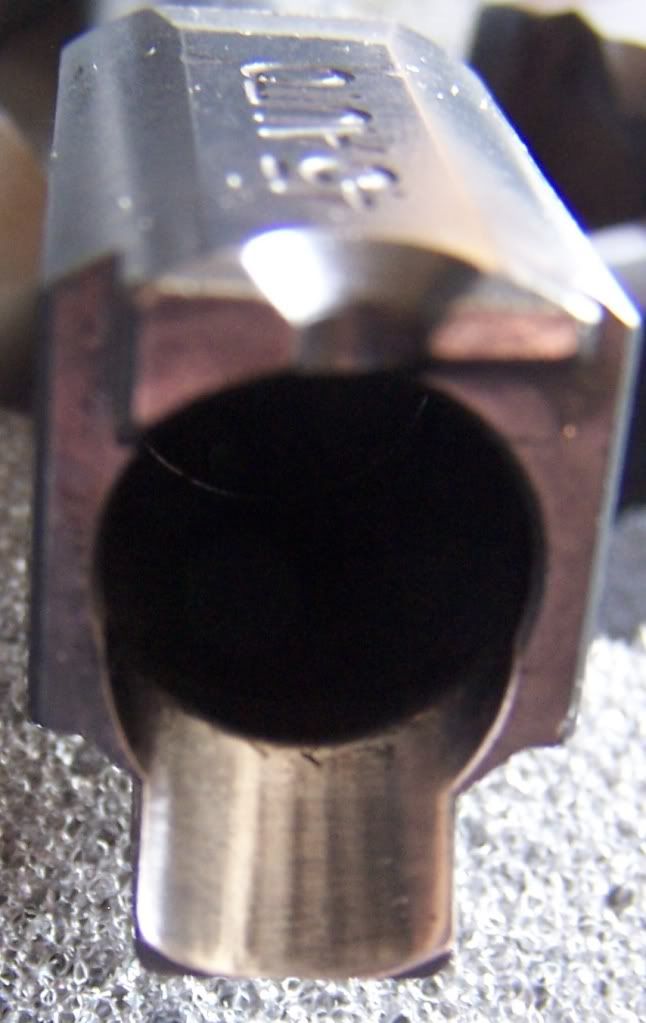 A light polish wouldn't hurt. What are the black lines near the chamber?
I have close to 500rd thru my full size M&P .45 now...all factory and most Federal American Eagle 230gr FMJ. Some of the Wallymart stuff can be a bit lightly loaded but the AE is full power. I'd try that (the gun should not need 'breaking in' but ya never really know) and if AE or maybe full power JHP, etc. would not run it, I'd call S&W and have it sent back on their dime for them to check out and fix...
The black stuff was some powder residue. I took the photo while cleaning but there is a very tiny mark in the metal but I can't believe that is a problem. Swinging by my buddy's place tomorrow and he is going to polish the feed ramp. I will also try the other .45 ammo I have and see if it works any different (FMJ, 230 grain as well.)
I will post an update after this is done. Thanks for your input guys.

Edit. Read the sticky and all of mine have the old style follower. Waiting to hear back and will order new followers and springs.
My friend polished the feed ramp and I sprayed cleaner (synthetic safe) on the lower half and brake cleaner on the slide area. I then sprayed both the upper and lower with some gun oil and greased all the rail contact points. Went to the range and it fired 50 rounds without any problems. I am still learning to shoot it but the gun works fine now. The feed ramp looks like a mirror now.