New to SIG. First SIG handgun
First SIG I've ever owned. Picked it up today and hopefully going to shoot it tomorrow. SIG P220 Elite. The feel of this firearm is sweet. Hopefully it's a good shooter.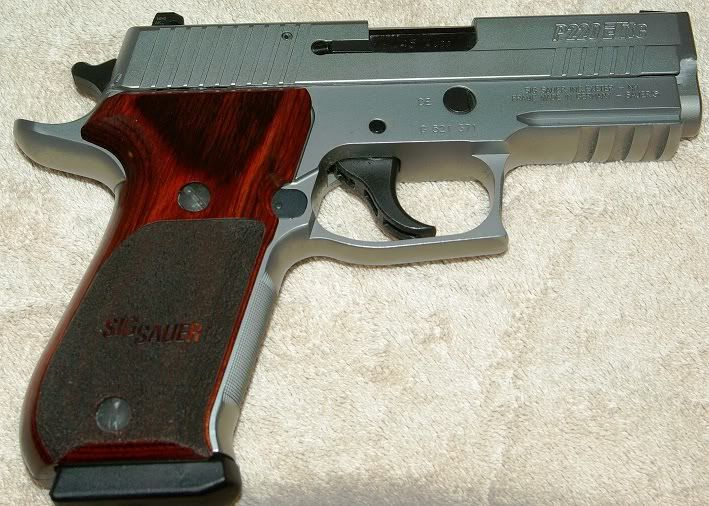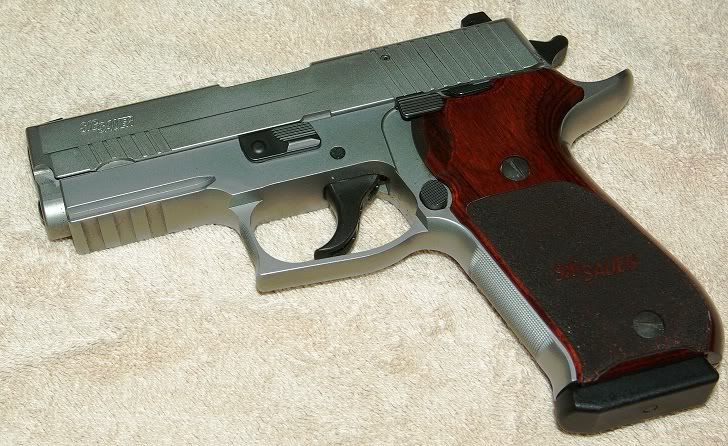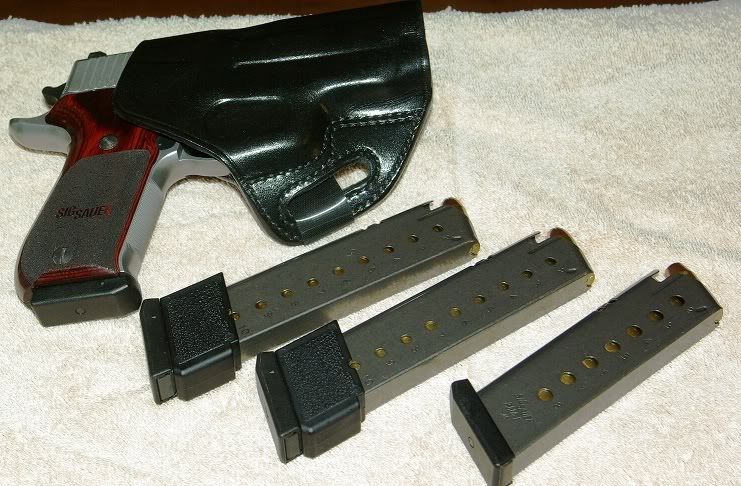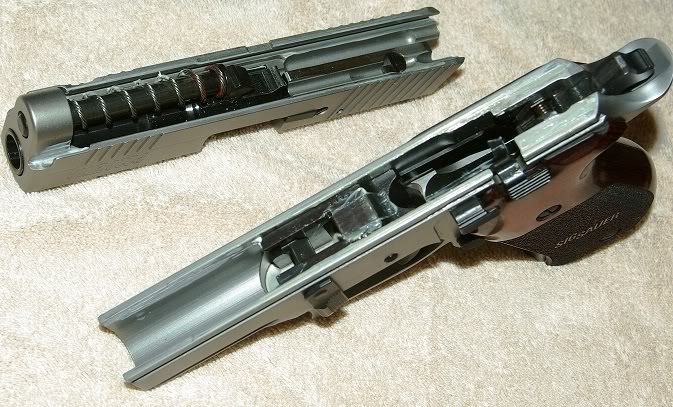 Looks like the Carry Elite.

I've always liked 220's.


Oh my, you've just made a giant mistake. Your previous OTS handgun standards are now in the toilet and you will be soon sucked into and captured by the most addictive drug known to the hand gunning man...the Sig Sauer. Enjoy pal, you definitely started your addiction with the right tool.
You went right for the bombdiggity of Sigs, didn't you? You are going to LOVE that gun. I have the full size P220 Stainless Elite. If I had to get rid of all the guns I own except one, that would be the one I keep. I've got hundreds of rounds through it with no malfunctions whatsoever. It's dead on balls accurate, too.
That's beautiful; and they are fantastic pistols as well.
My P220 Carry Equinox has 5,500 rounds through it right out of the box, without a stoppage of any kind, and it's now my daily carry gun.
FMJ range crap, 230 grain HST and 230 grain RA 45B.
Good luck with your new SIG.
Took it to the range today and it shot great!. Great firearm.....but.....I might have to go with a smaller SIG, so you might see this in the EE. Good times though!!!
Definitely a nice purchase!

Any particular reason you need a smaller SIG?
I should have said lighter....not smaller. It's really not that bad to carry, but I think something lighter will work a littler better for me. I'll continue to carry this Sig until I move to a lighter one.
I've unpacked well over a hundred P220's...of all the guns that used to come in with test targets, the P220 is the most accurate (a close second was the 226).
If that gun won't shoot one ragged hole at 20 yards, it's most likely your fault.
Congrats...she's beautiful too, by the way.