Here is an option for you if you don't mind drilling a hold in the rear of your Draco. Plenty available.
You need to drill a 13/64" hole in the rear of the receiver to install the hardware.
Click link to view item- ->
DRACO Q/D SLING CUP MOUNT
Another option, if you don't want to drill your receiver...
AK pistol sling plate
No modification required, as easy as installing a pistol grip. I have one but don't have my draco yet, can't give you any personal opinion on it, but it seems pretty straight forward.
There is the sling plate from StormWerkz as well
I like the stormworkz one. Especially if you plan on SBRing it in the future. The holes look to be lined up with most of the stock adapters so you will already have the holes drilled and tapped when the paperwork comes in.
Also check out Echo93 for a few different options of the sling plates
I have the VM-1 on my mini. So far, so good.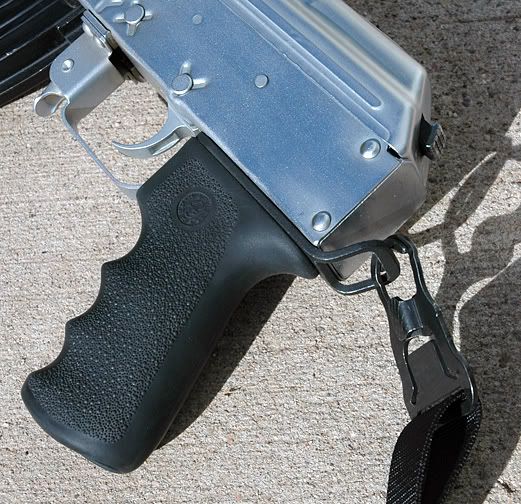 Other options are paracord or sling material under grip too.