Mini Draco. 7.5 inch brl prone rested.
100m first 5.
never did try for a group at 200. Just learned where to hit the gong.
Fired a total of 160 rounds 60 were hollow points.
Most were fired at 15- 25 yards.
No jams. No FTF. No malfs.
Buffer is unmarred.
Criticism: The range markings are bullshi& fired at 200 gong. Had to aim below the target to hit it with the sight set at 100 to get a hit... with the sight set at 200 it was shooting 3ft over the target. Seems the bullet rises within the ballistic window provided by the short barrel. 300 seems on target for BDE markings of rear sight.... but could only scare the 10 inch gong at 300.
Gun is only useful out to 200. Set your sight for POI at 100 and remember to aim at their crotch at 200.
more action shots.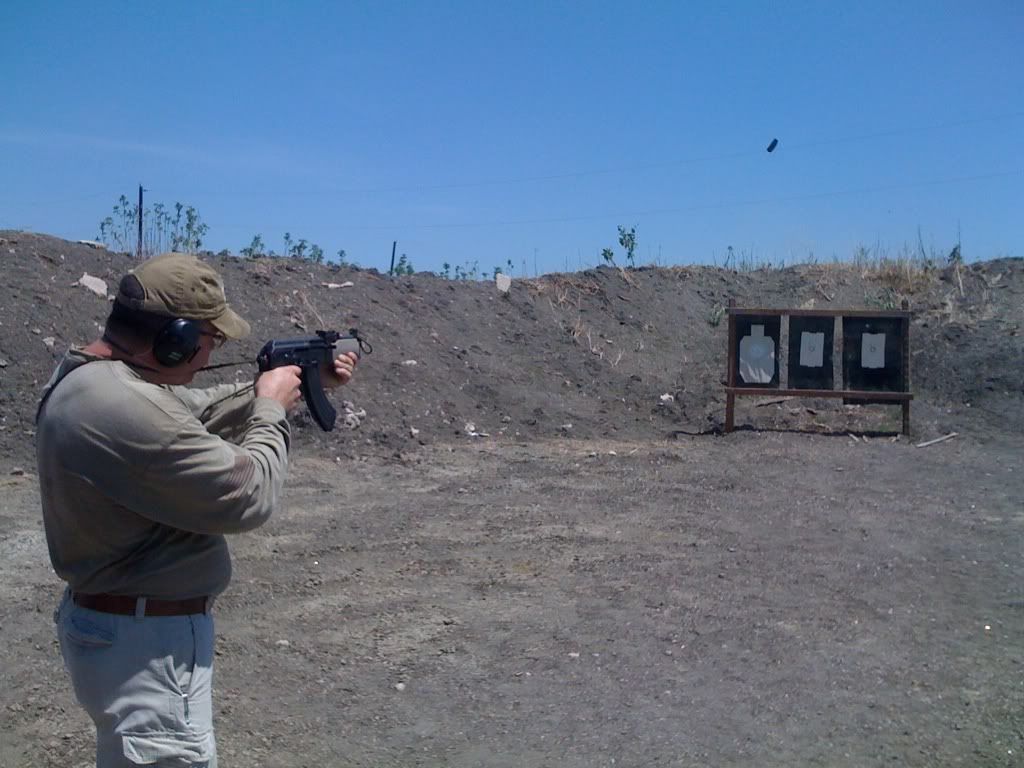 The circles are 3inches.
Alot more shots were not uploaded. 106 degrees. Ouch.
All shots were taken in rough prone. .. no bean bags.
It's a dream at 25-50 standing w tight sling.

Never any left or right flip.